The Appraisal Institute of Canada has a number of affiliated organizations that offer education and development courses to AIC members! See below our current affiliated organization partners: 

The Canadian Property Tax Association – Western Chapter

2017 CPTA Western Chapter Educational Seminar

Monday March 6 and Tuesday March 7, 2017
Bankers Hall, Calgary, AB
Eligible for AIC Guaranteed CPD Credits 
Presentations this year will include:
CENTRALIZED ASSESSMENT IN CANADA
Guests from BC, SK, and ON will discuss their centralized assessment systems, the success they have had, what they have learned and adjustments made, and more.  Alberta Municipal Affairs will then provide their thoughts and direction for the Province of Alberta's new Centralized Assessment for Designated Industrial Properties.
WESTERN CANADA TAX COMPETITIVENESS
Bev Dahlby expounds on the recently released BC Tax Competitiveness Report and provides insight as to how this relates to Alberta and Saskatchewan.
CONFERENCE BOARD OF CANADA
Carlos Murillo provides us with another exceptional economic update.
WEST JET
Sarah Welker discusses the impact of a positive corporate culture on the guest experience.
APPRAISING M&E
Two accomplished AIC members, Darrell Thorvaldson & Allen Beatty, present on the appraisal of machinery and equipment.
CANADA'S OIL SANDS INNOVATION ALLIANCE
Discuss how they are accelerating the pace of improvement in environmental performance in Canada's oil sands through collaborative action and innovation.
 Plus…
CANADIAN WIND ENERGY ASSOC. and CANADIAN SOLAR ENERGY ASSOC.
PROVINCIAL GOVERNMENT UPDATES – BC, AB, SK, and ON
WESTERN CANADA LEGAL UPDATES – Wilson Laycraft, Lawson Lundell, and more
To register, please fill out the 2017 CPTA Educational Seminar Registration Form. 
---

The Osgoode-IPTI Certificate – Writing Expert Reports in Property Valuation Disputes
Date & Time: June 12, 13 & 16, 2017 (3 days)
Location: Osgoode Professional Development Centre, 1 Dundas St. W., 26th Floor Toronto, ON
Fee per Delegate: $2,495 plus HST
For expert witnesses in property valuation disputes, the ability to draft a clear, competent and cohesive expert report is critical. This interactive and practical program will take your skills to the next level as you will hear from top lawyers, adjudicators and experts who will share knowledge and tips gained from extensive experience drafting, evaluating and reading expert reports.
For more information on this certificate, click here.
---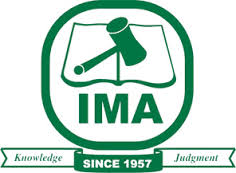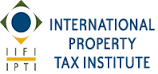 E-LEARNING:  The International Property Tax Institute (IPTI), in partnership with the Institute of Municipal Assessors (IMA), offers an-Learning platform designed to provide a cost effective and content rich, online learning opportunity for continued education in the field of property assess-ment valuation and taxation.
For details download the brochure here.   
---

UBC's  Sauder School of Business – Real Estate Division offers several options for Appraisal Institute of Canada Members seeking continuing professional development opportunities.
All of the programs and courses listed on this page are "guaranteed credits" for AIC's Continuing Professional Development Program.
Click here to register for  the following UBC Webinars:
December 8, 2016 (9am-11am PST)
CPD 140: Statistics 101: Math Literacy for Real Estate Professionals
December 9, 2016 (9am-11am PST)
CPD 132: More Than Just Form-Filling: Creating Professional Residential Appraisal Reports
December 9, 2016 (9am-11am PST)
CPD 153: Entrepreneurship and Small Business Development in Real Estate
February, 2017 (date TBD) (9am-11am PST)
CPD 108: Seniors Facilities Valuation
American Society of Appraisers
---

ASA offers its highly recognized education program, the Machinery and Equipment Valuation Program, to AIC members at the same ASA member-discounted price.
This comprehensive education program includes four courses, including:
---

REAL ESTATE INSTITUTE OF CANADA (REIC) Under a partnership agreement between AIC and REIC AIC members have access to the REIC's courses and designation programs which cover all sectors of the real estate industry such as reserve fund planning, ethics, finance, law, leadership, human resources, leasing & negotiating, mortgage underwriting, property/asset management and more. Read the partnership announcement here. Read the FAQs here.
---

CARSON DUNLOP CONTINUING EDUCATION The following Carson Dunlop courses have been approved for guaranteed AIC CPD credits. For more information visit the Carson Dunlop website.
Commercial roofing – 3 AIC CPD credits
Commercial structures – 3 AIC CPD credits
Forced-air gas heating – 3 AIC CPD credits
Exterior structures – 4 AIC CPD credits
Getting electricity into the home – 4 AIC CPD credits
Grow houses – 1 AIC CPD credit
The home inspection process – 3 AIC CPD credits
Plumbing: supply, drain, waste and vent – 3 AIC CPD credits
Surface water control and landscaping – 3 AIC CPD credits
Understanding residential cooling systems and insulation – 3 AIC CPD credits
Understanding residential electrical systems and appliances – 3 AIC CPD credits
Understanding residential heating – 3 AIC CPD credits
Understanding residential interiors – 3 AIC CPD credits
Understanding residential plumbing systems – 3 AIC CPD credits
Understanding residential roofing and exteriors – 3 AIC CPD credits
Understanding residential structures – 3 AIC CPD credits
Wells, pumps and septic systems – 3 AIC CPD credits
Wood-burning fireplaces – 3 AIC CPD credits
Architectural Styles – 3 AIC CPD credits
---

PWGSC's Office of Small and Medium Size Enterprises (OSME) Small and medium size enterprises are encouraged to provide feedback to the RFI.
Find out about
OSME
or attend one of our seminars about the federal purchasing process and how to sell goods and services to the Government of Canada.
Toll-free information line: 1-800-811-1148
Take a course from
ES Computer Training
and earn
guaranteed AIC CPD credits
Offered in classrooms in various Ontario locations
NEW Facebook & LinkedIn for the Real Estate Industry – 7 CPDs
MS Outlook – Contact Management System for Real Estate Professionals – 7 CPDs
MS Excel – Finances for Real Estate Professionals – 7 CPDs
MS Publisher for Real Estate Professionals – 7 CPDs
Creating Marketing Presentations for Real Estate Professionals – 7 CPDs
For details: ES Computer Training 131 Bloor St. W. Suite 200/318 Toronto, ON M5S 1R8