Annual Conference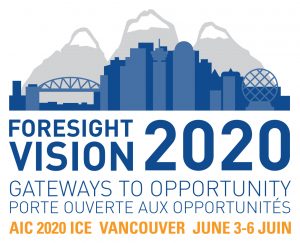 The safety and security of members and all Canadians is the top priority for AIC.  Given the current situation with the COVID-19 Pandemic, the AIC Board of Directors has decided to cancel the 2020 Conference.  We will be arranging for reimbursement of registration and related fees as well as sponsorship payments as soon as we are able.  Thank you for your understanding. 
Arrangements are being made to hold a virtual AGM in June.  Details to follow.
Please follow the instructions of Public Health Authorities and stay safe.