Keynote speakers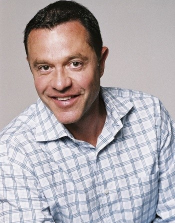 Dr. David Chalk
Dr. David Chalk is the Realistic Futurist with a 25 year history of accurately predicting the interaction of humans and machines. Awarded a Doctorate Degree in technology by the University of the Fraser Valley, David presents what audiences need to know to succeed in business, technology and life.
As an expert on technology and disruptive innovation, David has been called upon by Stanford University and Microsoft to Homeland Security for his knowledge and consultation. Back when Windows was being introduced to the market, Bill Gates asked David to speak on his behalf to explain the software when he was unavailable. David has worked in Artificial Intelligence at the highest levels and can unconditionally confirm that humans will always triumph over machine and why. He shares the many obstacles, challenges and rapid changes he faced along the way and why he always embraced change as a new opportunity.
David is an engaging Keynote Speaker who creates new conversations and who offers audiences his personal email because he thrives on sharing his experience, expertise and helping others succeed.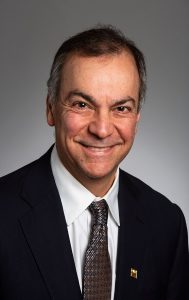 Benjamin Tal
Deputy Chief Economist, CIBC Capital Markets
Mr. Tal is responsible for analyzing economic developments and their implications for North American fixed income, equity, foreign exchange and commodities markets. He also acts in an advisory capacity to bank officers on issues related to wealth management, household/corporate credit and risk.
Well-known for his ground-breaking published research on topics such as labour market dynamics, real estate, credit markets, international trade and business economic conditions, Mr. Tal not only contributes to the conversation but also frequently sets the agenda.
He has close to 20 years of experience in the private sector advising clients, industry leaders, corporate boards, trade associations and governments on economic and financial issues.
National and global media regularly seek him out for his insight and analysis on economic issues that impact financial markets, consumers, corporations and public policy. He is also a frequent lecturer in the economic programs of various Canadian universities.
Mr. Tal is a member of the Economic Committee of The Canadian Chamber of Commerce, The Economic Development Committee of the Toronto Board of Trade. He is also a member of board of Governors of Junior Achievement of Central Ontario, and a board member of the Toronto Financial Services Alliance.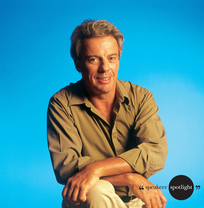 Bob McDonald
Bob McDonald is one of Canada's best-known science journalists, bringing science to the public for more than 40 years. In addition to hosting Quirks & Quarks, the award-winning science program with a national audience of nearly 500,000 people, McDonald is also a science correspondent for CBC Television's The National and Gemini-winning host and writer of the children's series Head's Up.
He also hosted The Great Canadian Invention and the seven-part series Water Under Fire.
The host and writer of numerous television documentaries and more than 100 educational videos in Canada and the United States, McDonald has also authored four bestselling science books, and contributed to numerous textbooks, magazines, and newspapers, including The Globe and Mail. His latest book is the forthcoming An Earthling's Guide to Outer Space, available in Fall 2019.
An Officer of the Order of Canada and a recipient of the Queen's Jubilee Medal, McDonald has been honoured for his outstanding contribution to the promotion of science with the Michael Smith Award from the Natural Sciences and Engineering Research Council, the Sir Sanford Fleming Medal from the Royal Canadian Institute, and the McNeil Medal from The Royal Society of Canada. In 2008, he won a Gemini Award for best host in a pre-school, children's or youth program or series.
McDonald holds twelve honorary doctorates from Canadian universities and two honourary College degrees. He also currently sits on the board of Friends of the Dominion Astrophysical Observatory. In 2014, asteroid 2006 XN67 was officially named "bobmcdonald" in his honour.