6 Instagram Tips for Appraisers
March 7, 2019
Disclaimer: The opinions expressed on the AIC exchange are those of the authors and do not reflect the opinions or positions of AIC. Readers are encouraged to discuss the ideas and contents of those blog/articles online and to share their own opinions through the comment section below.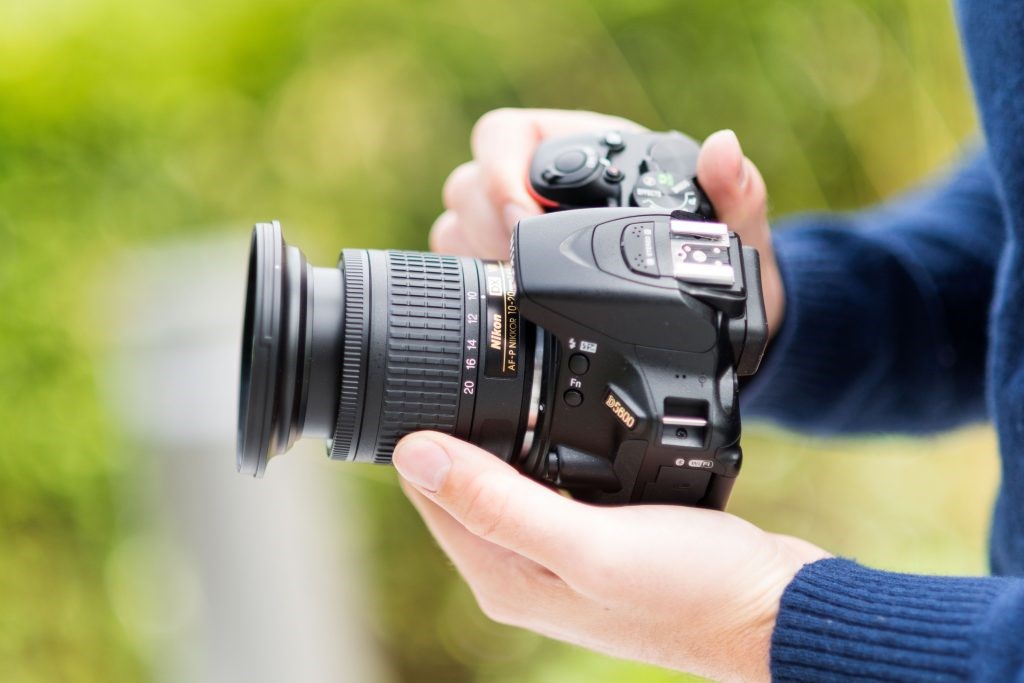 ATTENTION: Members are reminded that privacy legislation requires that they always obtain consent from the homeowner/occupant prior to taking any photos of the property that include personal information.  Furthermore, if the member's intention is to post the photos on social media, consent must be explicitly obtained for that intended use.   For more information please visit https://www.aicanada.ca/members-home/professional-practice-resources/professional-practice-resource-library/#P 
Instagram is one of the best social networks for growing your appraisal business. Facebook is great for looking up old friends, and Linkedin is excellent for finding your next job, but Instagram excels at providing a simple way to interact with large numbers of potential customers. Twitter has emerged as the political opinion forum, but Instagram provides a simple platform to share a day in the life of an appraiser. The following 6 tips are aimed at helping appraisers use Instagram to increase engagement in their community and grow referrals for their business.
No. 1 Create a Concise Public Profile. This is your storefront – keep it clean. Your presence in the Instagram universe is often reduced to only your User Name and Profile Photo – so make them count. There are no second chances at first impressions. The User Name can be your personal or company name and your Profile Photo is your Sunday best or company logo. Use a link to your company website and include a contact number if you're serious about helping customers find you.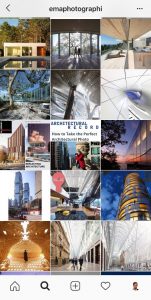 No. 2 Post Excellent Photography. The most important tip is one which appraisers should have an innate advantage with. Every site meeting is a photo opportunity. Unfortunately, all too often little thought goes into images requisitioned by appraisal clients. The starting point is showing up to a site with a professional SLR camera. This will result in better pictures and in turn help inspire confidence in the Appraisal Industry. Professionally captured and edited images are now the currency of Instagram. Use photo editing software to achieve proper "true to life" lighting and don't use excessive filters. Have a clear focal point. Take a moment and capture the essence of the place. For ideas, look to professional Architectural Photographers such as Ema Peter (shown to the right). Images of private property are generally not suitable for public posts without prior consent. Pictures from the street and public buildings are typically safe. MLS listed property can provide an opportunity for post-worthy photos. Asking permission to take photography is already part of the appraisal routine.
No. 3 Caption the Image. Add a short caption such as "Here is a …" or "Check out this …". Save opinions for tweets. Add a few hashtags such as #appraisal or #marketintelligence or #waterfrontproperty or #yourcompanyname. Start with posting twelve or more excellent pictures and move to finding followers.
No. 4 Find Followers. Gaining followers starts with following others. Follow accounts related to the appraisal industry by selecting them from the followers lists on the profiles of your local realtors, builders, developers, and mortgage brokers. Or, search for related publications such as Architectural Digest or associations such as the Urban Development Institute. Generally, about 1/3 of followed accounts will follow back. Follow 300 accounts and you should have 100 followers. Greater than 100 followers results in access to analytics such as the age and location of your audience, and the number of clicks on your profile.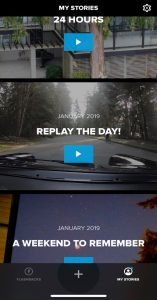 No. 5 Engage Followers. Posting often and using the Stories feature will engage followers. Promoting a business with the Story feature increases visibility and boosts algorithmic score (improves reach). Story is a short video clip you either record and post on the spot or upload from a pre-edited clip. For a professional look, use the edited clip. Use GoPro Quik for an easy free video edit tool. Record a few 30-60 second clips of a view, event, sport, or hobby, and then open the clips in GoPro Quik App (shown to the left). Then let the GoPro App create a polished clip for your Story.
No. 6 Go Viral. While the last Instagram Tip is meant to be more of an amusing idea, the truth is that if your content is concise, your pictures look excellent, your audience is mainly industry professionals, and you're engaging and relating to followers, then going viral is completely feasible.
It's clear that Instagram is the ideal social media platform for appraisers to establish their brand, interact with potential clients, and most importantly, win new business. Incorporating the above 6 tips into your marketing strategy will harness the power of social media with impressive results.
Comments
Google
Google Wonderful story, reckoned we could combine a handful of unrelated information, nonetheless definitely worth taking a look, whoa did 1 study about Mid East has got additional problerms too.