Accelerating Innovation in Commercial Real Estate
March 9, 2018
Disclaimer: The opinions expressed on the AIC exchange are those of the authors and do not reflect the opinions or positions of AIC. Readers are encouraged to discuss the ideas and contents of those blog/articles online and to share their own opinions through the comment section below.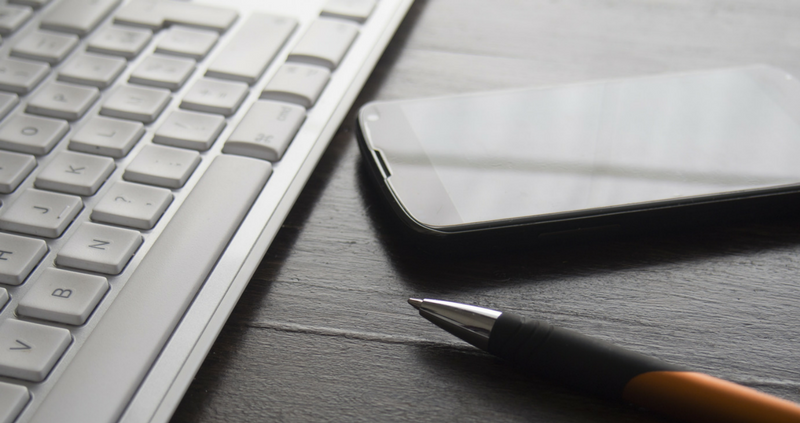 Virtually every industry is currently working to create greater value through process efficiencies, better data and analytics and new applications that help to streamline business, and commercial real estate (CRE) is no different. In an article I wrote last year for Canadian Property Valuation, I talked about how the CRE industry was just beginning to recognize the benefits of investing in technology and the overall value of data and analytics. Valuations and appraisals is an area of the industry where many aspects are ripe for automation, so this year we're looking at the next phase of how the industry is adopting new disruptive technology, and which technologies will have the most significant effect on the appraisal industry specifically.
With CRE's established position as the fourth asset class, we're now seeing an explosion of venture capital investment in PropTech. Both real estate allocations and PropTech investments are continuing to grow, as increasingly firms are recognizing they must start thinking critically about how technology can be used to create efficiencies and enhance the ways in which data and analytics are used.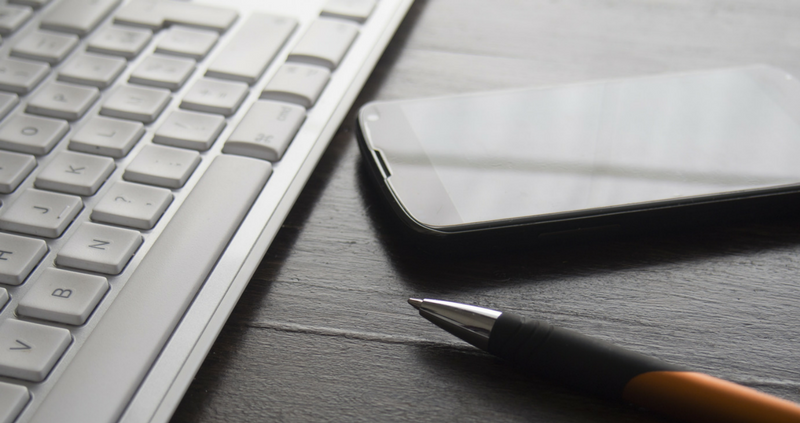 Emerging Technologies
The 2017 Altus Group CRE Innovation Report surveyed 400 CRE C-level and senior executives globally and discovered a big disconnect amongst this group when it comes to technology and innovation, and what's upcoming for the industry in these areas. When asked about six emerging disruptive technologies and their potential impact on the industry, only a minority of respondents recognized these technologies as having the potential for major disruptive impact: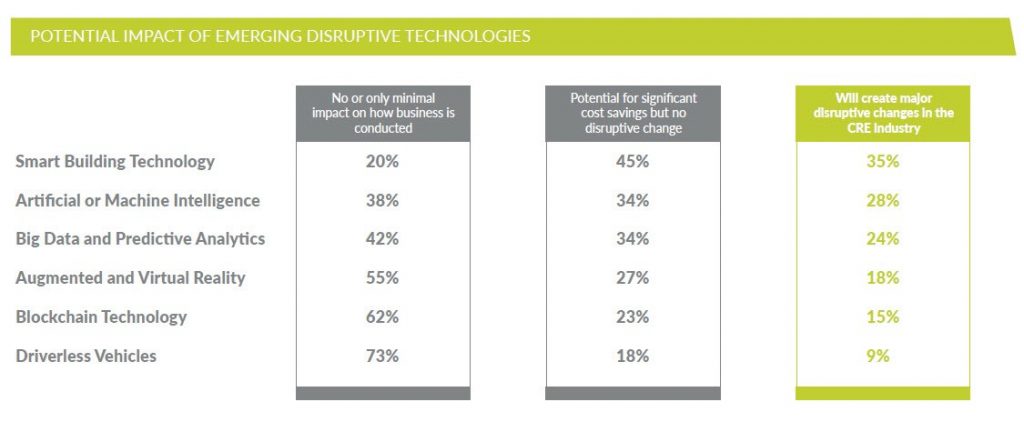 Of these disruptive technologies, two stand out from a valuation stand-point: Artificial Intelligence (AI) or Machine Intelligence (also known as Machine Learning) and Big Data and Predictive Analytics.
Using AI to Optimize Efficiency 
The most extensive benefit AI can offer lies in automating mundane tasks that are currently manual and take a considerable amount of time to complete. When asked, 52 per cent of executives said they felt Valuations and Appraisals was an area that could significantly see an impact from AI for a number of processes. Take lease review for example: a company in Sweden is working on a tool that optically scans leases and pulls out key terms like "net rent," which can cut down the review time of these documents by 75 per cent. Altus Group and several other firms are also working on enhancing automated report templates in ways that will make them more interactive. What we're seeing now is a shift where reports are becoming shorter in length, more graphic and visual and also more collaborative, pulling data from various sources.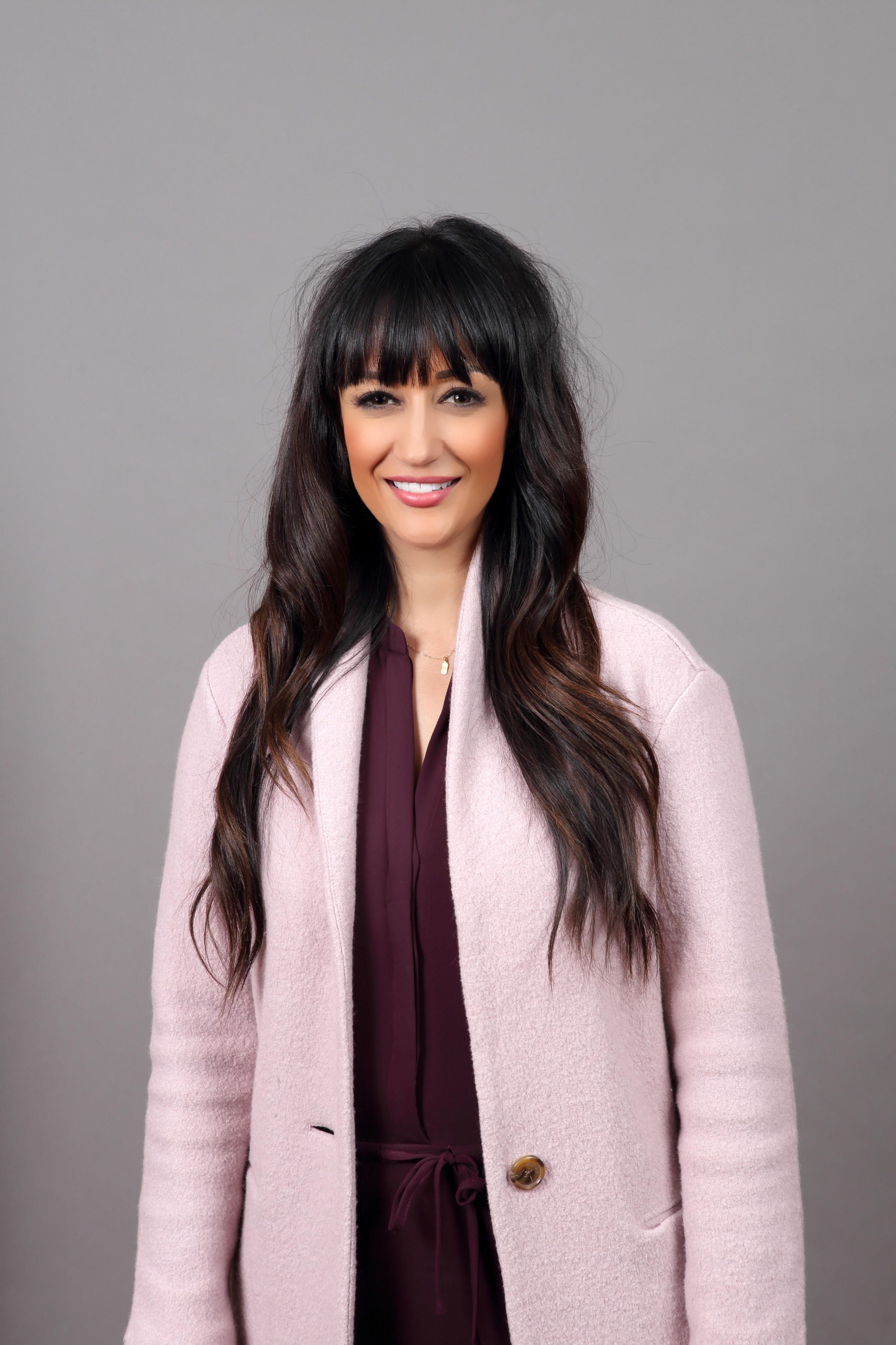 Harnessing the Power of Big Data
As CRE transitions into a data-driven industry, firms of all sizes need to embrace technology. Having the ability to access and collect Big Data is one aspect, but Big Data and Predictive Analytics go hand in hand, so firms will also need to be able to process and interpret that data. How quickly can you as a firm sift through your data and extract key information, trends or patterns to provide meaningful insights? As the industry increases their use of data, the answer to this question will be the difference between successful firms and those left behind.
A perfect example of how Big Data and Predictive Analytics can be used to create value lies in the rise of e-commerce and the related demand for distribution centres. As e-commerce grows in popularity, online companies like Amazon continue to expand their warehouse footprint and leverage their data to uncover where consumers are, helping to determine which locations provide the best value for distribution and fulfillment centres.
Enhancing Performance Management
Advancements in technology provide a major opportunity for CRE firms to improve their operational efficiency and performance management and in turn, improve shareholder and client returns. 56 per cent of executives surveyed are already benchmarking valuations against competitors, the market or the industry, but 72 per cent see valuations as an area with significant potential to conduct more extensive benchmarking.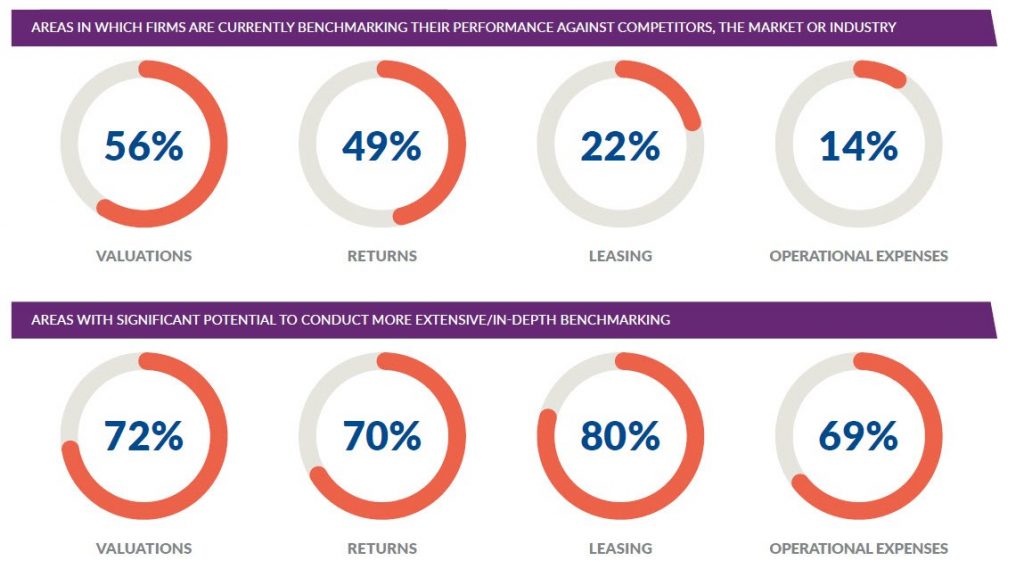 The Wave of the Future
The bottom line is that we as an industry need to embrace disruptive technologies as the wave of the future. We need to augment our skillsets and think critically about how tools like AI and Machine Learning can be used to replace some of the more mundane tasks. This will not just change processes to be more cost efficient but also time efficient, so we can focus and hone our skills to navigate our increasingly competitive industry. We're not going to be replaced by robots anytime soon, but factors like continuing fee compression requires the automation of certain tasks to create efficiencies.
The CRE industry will change a lot in the next three to five years and will look dramatically different in ten years. While successful firms will be maximizing their use of automation to create efficiencies, judgment and market knowledge are going to be more important than ever, particularly around data interpretation, feasibility analysis and development and redevelopment strategies.
When increasing amounts of the industry have access to data, the major competitive advantage lies in how quickly you can interpret, process, normalize and standardize your data to pull out meaningful insights that can inform your clients. As I mentioned earlier, our research found that over half of CRE executives believe Valuations and Appraisals can be fully or highly automated, so we should be preparing now, and critically thinking about how AI, Machine Learning and Predictive Analytics can be strategically implemented to build a sustainable competitive advantage.