Appraisal Report Writing – Tips for Improving your Product
January 23, 2018
Disclaimer: The opinions expressed on the AIC exchange are those of the authors and do not reflect the opinions or positions of AIC. Readers are encouraged to discuss the ideas and contents of those blog/articles online and to share their own opinions through the comment section below.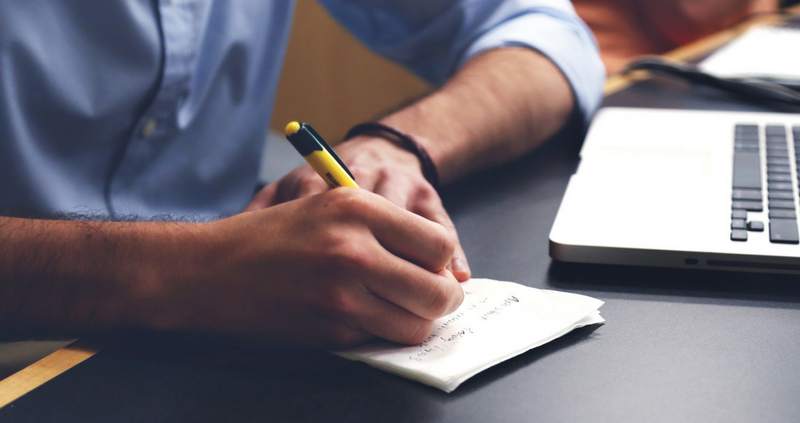 The appraisal report is the primary way the results of the appraiser's research, analysis and conclusions are conveyed to intended users. It is an important part of an appraiser's service for two reasons. First, it conveys the appraiser's professionalism – you are a professional and have an obligation to present your findings in a clear and concise way based on your research and analysis. Second, a well-written, CUSPAP-compliant report provides the basis of a strong defense if your work is challenged, either by an intended user or in litigation.
Like many appraisers, I find report writing time consuming and a bit challenging. Early in my career, I struggled to present clear, logical and concise reports. Even after more than 35 years, it still requires effort to write. As a Candidate, I recall presenting my first narrative report to a new employer for review. When it was handed back to me with the overall comment of 'a good job,' I was a bit shocked to see extensive notes and rewrites in red ink on every page of the report. This was essentially the beginning of career-long effort to improve my report writing. I don't think I will ever achieve the goal of 'a perfect appraisal report,' and have settled on a more pragmatic approach to try to make each report better than the last.
Over the last five years, my practice has involved reviewing a lot of appraisal reports in litigation matters. I see a many examples of good valuation analysis that gets lost on the reader because of poor report writing. A good appraisal report is essentially an argument in support of your value conclusion. Concise presentation of factual data, combined with your analysis and reasoning, should lead the reader to the value conclusion. Each analysis section of the report should have a conclusion about the market or subject property that provides the basis for the reasoning that supports the final value conclusion.
For example, if the property has an advantageous location, this must be detailed and be part of the conclusion of the location section. The appraiser should tie the location to the overall market to ensure that the reader understands its relative importance. The highest and best use section also provides an opportunity to emphasize the property's location – both in 'as if vacant' and 'as improved' analysis. The location attribute may affect the selection of comparable sales or comparable rental data, thus providing another opportunity for the appraiser to link the property location to market data and establish a basis for adjustment when necessary. This sets the stage for a discussion within a valuation approach, linking the locational attribute of the property, discussed throughout the report, and providing sound reasoning for the conclusion of value.
Another example is a warehouse that has a clear ceiling height of 30 feet in an area that typically has a clear ceiling height of 22 feet. This can be discussed at the conclusion of the building description in the context of the market. The implications of clear ceiling height can also be discussed in highest and best use. It may be an important factor in the selection of comparable sales and rent data – one that you determine warrants a focus on buildings of the same clear ceiling height in an adjacent area and the basis for not selecting a nearby comparable that had a clear ceiling height of 22 feet. It also sets up the reader to expect a discussion of an adjustment with respect to this attribute.
I review many reports (and admit that I have written some) that note various attributes of a property without linking the discussion to other report sections or providing an adequate description of reasoning in support of the value conclusion – all the information is there but it's not tied together in a manner that supports the final opinion of value.
In the most extreme cases, the conclusion of value does not follow from the discussion in the report or, in the paragraph before the conclusion of value, the appraiser introduces an aspect of the property that is vitally important to the value but has not been discussed in any depth earlier in the report. This is like reading a murder mystery and the discovering the culprit is a new character introduced on the last page.
Elements of Well-Written Appraisal Report
In my opinion, the elements of a well-written report are:
It must be CUSPAP-compliant – pay particular attention to CUSPAP 2018 Standard Rules 6.2.14 and 6.2.16 and the associated Comments. I suggest you complete a separate CUSPAP compliance review for each report. A CUSPAP 2018 Compliance Checklist can be found at this link (version français a ce lien).  In your review notes, identify how you meet each Standard Rule and associated Comment; retain the checklist in your workfile.
A good report should be concise – in most cases there is no need to write a lengthy report. The test is: 'why is this in the report? How does it relate to the value conclusion?' Avoid stuffing the report full of boilerplate data sections unless you tie them to the type of property, the market and/or the subject property. Also, if you include boilerplate data sections, read them to ensure they are not in conflict with your analysis.
A good report is an argument in support of your value conclusion – present the facts, the data and your analysis and reasoning that supports your opinion. Analysis sections of the report require a conclusion and these sections form the basis of reasoning that supports the value conclusion.
It must be edited and graphics must be clear – your professionalism is not highlighted by poor grammar, spelling errors and fuzzy 'screen shot' graphics. It is essential to put some effort into final product before shipping it out.
Sources used in the report should be properly cited – both you and your reader may have reason to check sources, and this is particularly true today where online reports/data can change on a daily basis.
One size does not fit all – a report template for a lending appraisal is not suitable for litigation assignments nor is a template for litigation suitable for lending. The report content, format, organization and presentation of data/analysis must suit the needs of the intended user(s).
Strategies to Improve Appraisal Report Writing
First, do a critical assessment of your appraisal reports. Pull out some recently completed reports, find strengths and identify the areas you want to improve. Implement improvement strategies incrementally. Try to focus on a few things at a time and make each report a little better than the last. The only exception to this strategy is that if you find any shortfalls in CUSPAP compliance, these must be addressed immediately – before the next report goes out.
If you find it difficult to construct an argument, read opinion articles in newspapers or magazines and note how facts are presented and opinions formed that support the writer's conclusion. In general, the more you read the easier it is to write.
If you have trouble constructing sentences and paragraphs, consider courses in technical and/or creative writing. It's impossible to present a clear argument if you cannot write paragraphs.
Summary
Appraisal report writing is critical to a successful career. A professional must be able to convey their research, analysis and conclusions in a concise and clear manner that supports their professional opinion. An effective strategy is to try to make each report incrementally better through continual improvement. The foundation of a well written report is compliance with professional standards.