Sustainable Neighbourhood Development in the 21st Century
March 9, 2016
Disclaimer: The opinions expressed on the AIC exchange are those of the authors and do not reflect the opinions or positions of AIC. Readers are encouraged to discuss the ideas and contents of those blog/articles online and to share their own opinions through the comment section below.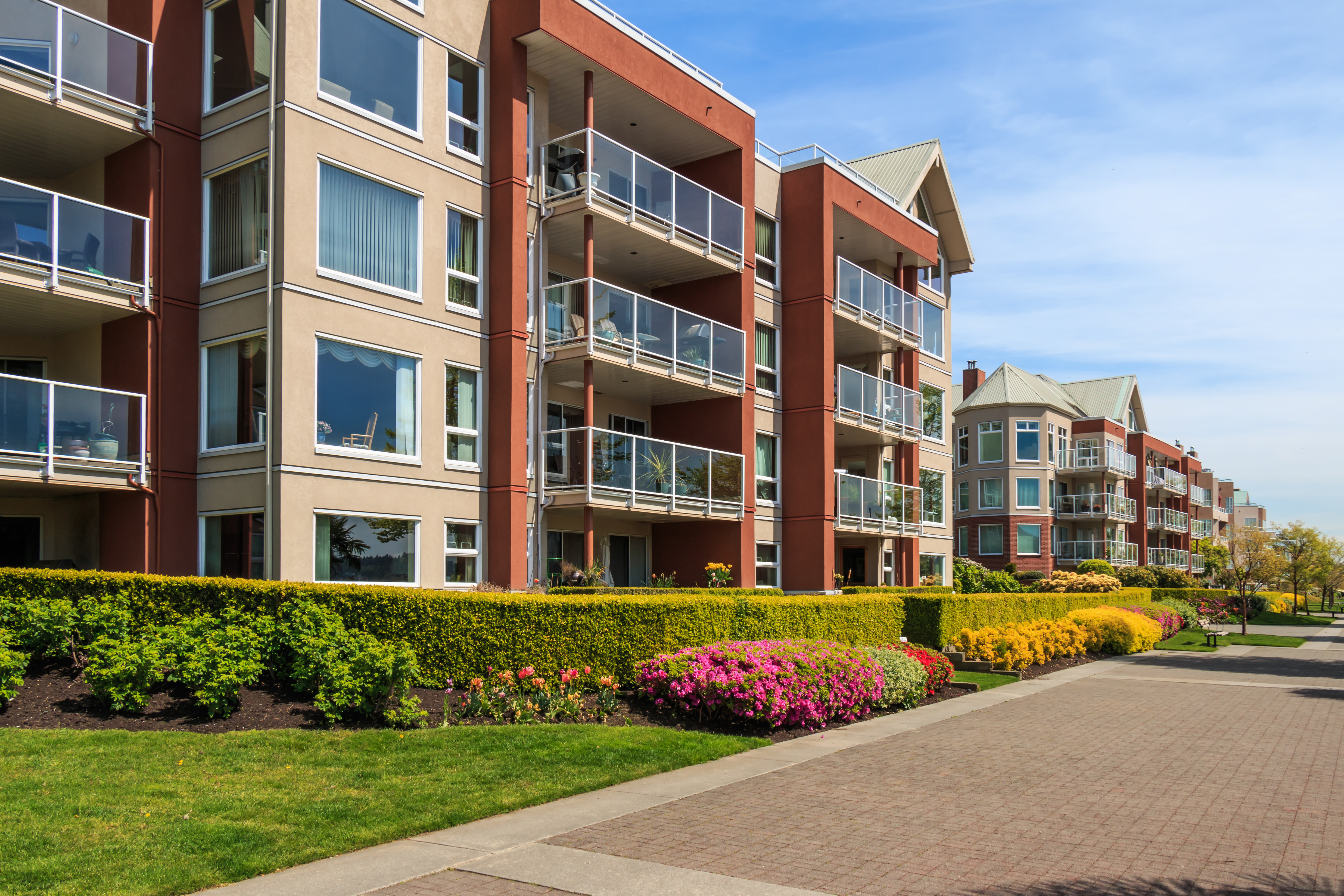 How does an appraiser need to evolve "value" to better reflect that of the global community in which we now live and work? How can appraisers improve their understanding of the social aspects that significantly influence "value" in the global market place? How will "socioeconomic value components" affect the limited context of our basic real estate appraisal tool kit?
The following article is the first of a series of articles that will address the concept of value within the emerging multi-cultural economies of the 21st Century. The objective is to foster an on-line dialogue between AIC members that will lead to an enhanced understanding of the concept of value and provide a basis for discussion to which you, the reader, can respond with your comments, opinions and ideas.
ABSTRACT
This article examines the critical features of urban development necessary to achieve sustainable neighbourhoods in the 21st Century. These include: suitable infrastructure and creative building design, which are incorporated into interconnected, safe and aesthetically pleasing urban districts.
INTRODUCTION
The primary focus here is on how to develop core area urban neighbourhoods in mid-sized and smaller cities. London, Ontario has been selected as the focus of this discussion because of its size, growth rate, location, population base, and diversified workforce.
It is currently Canada's 15th largest city with a 2011 population of approximately 366,000. Its growth rate is approximately 1% per annum, which is typical of many Canadian cities. To a large degree, London's location in rural south-western Ontario isolates the city from major outside influences such as those emanating from much larger municipalities such as Toronto. Demographically, London is diversified and has a broad spectrum of ethnic groups, job types, and income levels. Hence, numerous companies such as Tim Hortons, Home Depot, the Body Shop, McDonalds and Rogers Cable have reportedly used it as a test market for their products and services.
PRINCIPAL ISSUES
Four principal factors have a significant socioeconomic bearing on the sustainability of mid-zed and smaller urban core areas as we move forward into the 21st Century: creative, aesthetically pleasing and functionally flexible building design to which people can relate; people-friendly and safe pedestrian walkways and streetscapes that effectively link all of a neighbourhood's components; modern physical and social infrastructure that sustains progressive 21st Century communities; and effective integration of individual neighbourhood developments and facilities into self-contained, safe and people-friendly districts.
DISCUSSION
These are not new concepts. Nevertheless, we all too often continue to foster "One-Off", "Stand-Alone" structures that function as formidable monoliths rather than aesthetically pleasing developments which are effectively interconnected with their surrounding neighbourhood.
Short term, narrowly-focused interests too often override the need for more progressive core area neighbourhood development. While costs are always a significant consideration, failure to appreciate the need for and value of high quality developments and neighbourhoods will result in on-going sustainability problems.
Furthermore, because the cost of correcting problems after the fact is usually uneconomically high, there is an urgent need to address these issues before it is too late, and before we find our communities in the backwaters of the emerging global market.
The lifestyle expectations of the people who live and work in urban neighbourhoods must be the primary focus in the planning, design and development stages of new structures.
We need to take into account where the world is going, and our role in it. Too often the importance of innovative, creative and aesthetically pleasing design becomes lost due to the myopic restrictions imposed by existing regulations and personal preferences that inhibit the creation of high quality, fully integrated neighbourhood development.
Aesthetically pleasing neighbourhoods supported by adequate infrastructure will have a much better chance of attracting and retaining the well-educated, high income professionals that cities need to ensure their long-term socioeconomic sustainability. These people have a broad spectrum of choices of where they can live and work, and they have the education, skills and mobility to be very selective.
SUSTAINABILITY IN LONDON'S CORE AREA
The city of London has recently proposed subsidizing the installation of fibre optic cabling in its downtown core area with the hope of attracting new high-tech businesses. It has also recently subsidized Fanshawe College for the redevelopment of existing main street buildings to create a core area community college campus. In addition, there are currently four high rise developments proposed for the city's downtown neighbourhood that would add approximately 2,000 new residential units to the core area. How these new developments are designed and integrated into the existing City's core area will dictate, to a very large degree, the direction and quality of its future for decades.
London is not without good precedents. For example, in the early 1990s the 24-storey ultramodern One London Place office building was constructed in the City's core area. This building and its pedestrian-friendly streetscape became the city's core area focal point and set a new high standard for the city. This building shows how a good development can maximize a project's integration into a neighbourhood. For example, the building's glass exterior curtain-walls reflect both the sunlight and the images of adjacent buildings to create a greater openness than would a building with a masonry and concrete facade. The triangular shape of this building and its pleasing design soften the visual impact of the structure and greatly increase its aesthetic appeal.
At the street level, the building has been set well back from the roadway to permit the retention of a wide and attractively landscaped pedestrian walkway. It is this quality of pedestrian walkway that is needed to connect all of the neighbourhood facilities to create a cohesive and invitingly walkable core area. Developers have a good example to follow here and if the city is to compete effectively in the global marketplace all those involved must come to recognize the ultimate long term value of developments of this quality.
EXAMPLES FROM TORONTO
With its focus on high density, core area residential development, Toronto offers some excellent examples that can also be used as guidelines for smaller cities on a proportionate scale.
In many cases core area sites cannot accommodate large setbacks. Nevertheless, there are at least two ways to create openness. One is to reduce the footprint of a building and adjust for the related loss of building space by erecting a taller structure. Another is to minimize the building setback and recess the building's façade for the first two or three stories, thereby creating a wider and more inviting pedestrian walkway. Also, by enhancing the building's ground floor space with cafés and attractive shops, pedestrian-friendly walkways can be created where a large building setback cannot be accommodated.
The following two photographs of the Great Gulf, Monde development at Queens Quay and Lower Sherbourne in Toronto provide a good example of how this effect can be achieved through the creation of a spacious streetscape.
Great Gulf's Monde, designed by Moshe Safdie with Quadrangle architects, ties into the urban waterfront neighbourhood and park in Toronto's East Bayfront community.
Monde development's four-storey structurally open podium provides a pedestrian-friendly entrance that links the project to its surrounding neighbourhood. Like parks, such walkways greatly enhance the long-term sustainability of urban neighbourhoods, and comprise a critical component of a neighbourhood's socioeconomic infrastructure.
Another Toronto project, the Eau Du Soleil, being developed by Empire Communities,
provides an excellent example of creative design with aesthetically pleasing and transitional architecture by E I Richmond Architects and Zeidler Partnership. Although not in a core area
neighbourhood, this development exemplifies the type of world-class features that are needed to make our cities successful competitors in the emerging global market.
The buildings are visual elegant. The structures feature seamless natural transitions from one area to another. Also, the offsetting of the towers minimizes view and shadow issues, and the building's pedestal interacts openly in a non-inhibitive way with adjacent developments and provides a welcoming well landscaped entrance.
When completed, the development's high quality pedestrian access and supporting social infrastructure will contribute to both its own and its neighbourhood's long-term sustainability.
CONCLUSION
We have the technology and skills to create unique and liveable neighbourhoods that can compete globally in the 21st century. However, a much broader vision is required to prevent the construction of one-off, unattractive, stand-alone projects that are totally lacking in effective pedestrian links between themselves and the entire neighbourhood.
Ideally, such desirable features would be incorporated into the original design of large urban developments. However, this is often not the case because the parties involved lack the vision and an appreciation of the need for high quality, long term developments to satisfy the lifestyle expectations of urban sophisticates. This shortcoming can be corrected through more effective and constructive team work between planners, architects, developers and politicians.
The critical factor here is the need to recognize that cities are both economic and social entities that require inspired developments, which go beyond the bricks and mortar. In other words, they require two kinds of infrastructure – one of them physical, the other social.
Note: This article originally appeared in Spring 2015 issue of the Association of Ontario Land Economists' journal, The Land Economist (Vol 45, No 1.) See www.aole.org/publications
Disclaimer:
This post is part of the AIC's innovative program to explore new and creative concepts for valuing real property within the broader context of advancing the profession to meet and complex marketplace and evolving profession. To achieve this end the author(s) of these blogs/articles have the freedom to raise, express and discuss ideas and opinions that are not necessarily endorsed by  the Appraisal Institute of Canada's (AIC) or comply with its professional guidelines and standards. While the AIC edits all blogs/articles for literary correctness it does not judge or edit the merits of the blog's/article's ideas or concepts. Readers are encouraged to discuss the ideas and contents of these blogs/articles on-line, and to share their own thoughts and ideas through the comment section below.