Technology and Real Estate Services: Job Killer or Creator?
February 21, 2018
Disclaimer: The opinions expressed on the AIC exchange are those of the authors and do not reflect the opinions or positions of AIC. Readers are encouraged to discuss the ideas and contents of those blog/articles online and to share their own opinions through the comment section below.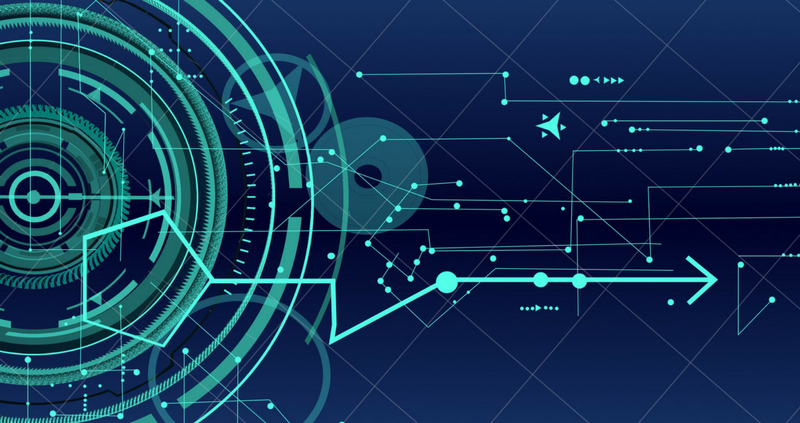 The future ain't what it used to be.   Yogi Berra
Technological change is affecting all aspects of our work and personal lives –including how, where and with whom we work. Real estate professionals can expect accelerating change in the types of services that are in demand  as disruptive technology impacts all parts of the real estate asset management lifecycle and all components of each jurisdiction's land management system.
Whether artificial intelligence (AI), machine learning (ML), mixed reality, robotics and nanotechnology become humanity's best friends or its replacements, the ultimate job killer or job creator, remains an open question. Whatever the outcome may be, all members of society – real estate professionals included – are headed towards a major and unavoidable shift in the way we live and work, now more rapidly than ever..[1]
Although real estate professionals tend not to be early adopters of emerging technologies, there is growing evidence of technological impacts in business models of services providers and of the skills desired in their recruitment practices. The line between real estate services and technology is becoming blurred. Consider retail sales, is Amazon a technology firm or a retailer?[2]
Changes in business models in related fields provide insight into the future for real estate professionals (including appraisers). In the legal profession for example, artificial intelligence platforms – using pattern recognition and machine intelligence – read and understand legal documents in any language, finding information and anomalies and freeing lawyers to focus on value-added work.[3] In investment banking, artificial intelligence and business process automation have reduced cash equities traders in one major trading company from 600 to only two remaining – forcing traders to move on to more value-added work.[4] These are examples of software that, in seconds, can complete what previously took professionals thousands of hours to accomplish; they are less prone to error and never ask for vacation.
Disruptive technology will affect professional real estate services.
Definitive answers will evolve over time. But in advance of greater knowledge, today's professional needs to examine fundamental questions by looking at examples of how technological change is already affecting service delivery across the spectrum of related industries:
How will demand for real estate services change?
How (to what extent) might professionals be replaced by computers in delivery of real estate services? For example, through automation and optimization? How might human performance be significantly augmented by computers in delivery of an expanded menu of services?
How are skills and knowledge base changing?
How might professionals use technology to enhance skills and expand value-added opportunities?
Our growing understanding of rapidly evolving artificial intelligence indicates general agreement that only humans can effectively exercise judgment; to give advice. For example, investment decisions may vary significantly in diverse cultures. So, it is hard to imagine (at least at present) how AI could perform as well as humans in providing investment advice that recognizes nuances in unfamiliar cultures. It is also difficult to imagine how either AI (or humans, for that matter) might have used analytics to predict the rapid escalation in the price of Bitcoin from less than $1,000 to almost $20,000 in less than a year. [5]
So, with at least some early reassurance of a professional future, the more important question (and the implied opportunity) is how can real estate professionals use technology to augment human skills to extend their menu of service offerings to existing clients – and to a broader range of potential clients. That is, how can real estate professionals use AI to enhance human performance – not replace it? Professionals have the further reassurance of history, which has shown that the future is about humans AND computers, not one OR the other.
The real estate professional's toolkit needs to be updated. Think of appraisal today: are form reports and traditional approaches to valuation the best way to add value to client decision making? Can self-learning technology not aid the appraiser's understanding and applications of principles underlying 50-plus year old Ellwood tables and 90 year-old Iowa curves for estimating depreciation (to use more extreme examples)?
The emerging tech toolkit makes it easier today for professionals to take control of their careers and work lives, to embrace technology and focus on adding value in their service delivery. That is – if professionals prepare themselves – technology can enable individuals to take control of and advance their professional futures by:
Optimizing the ways in which work is done
Augmenting human performance with technology
That is not to say that real estate professionals need to become cyborgs by introducing memory implants and interconnections, but it does mean that professionals must adapt to business environments that are changing at accelerating rates.
From the Author: In my next blog post, I explore how real estate service providers can thrive in an increasingly virtual world. Do you have other technology topics of interest? Let me know in the comment section below and I'll answer your questions in a future blog post.
[1] Kurzweil, Ray. The Singularity is Near: When Humans Transcend Biology. 2005. Penguin Books. New York, New York.  ISBN 978-0-14-303788
[2] Softbank invests $450 million in real estate tech company Compass.  https://finance.yahoo.com/news/softbank-invests-450-million-real-134843123.html  Viewed December 26, 2017.
[3] One example is Luminance. Website URL: https://www.luminance.com/ Viewed December 27, 2017.
[4] Artificial Intelligence is Taking Over Investment Banking. Website URL: https://www.nanalyze.com/2017/02/artificial-intelligence-investment-banking/ Viewed December 27, 2017.
[5] Ralph Simon et al. Milliken Summit. Pardon the Disruption: Weighing the Impact of A.I.  Website URL: https://www.youtube.com/watch?v=o5v3Fk8zwlY&feature=em-subs_digest Viewed December 25, 2017.
[6] J. Scott Armstrong. Principles of Forecasting. 2003. ISBN 0-7923-7401-0. Kluwer Academic Publishers. The Netherlands.