The Changing Retail Landscape: What are the Alternatives and What are the Opportunities for Appraisers?
November 27, 2017
Disclaimer: The opinions expressed on the AIC exchange are those of the authors and do not reflect the opinions or positions of AIC. Readers are encouraged to discuss the ideas and contents of those blog/articles online and to share their own opinions through the comment section below.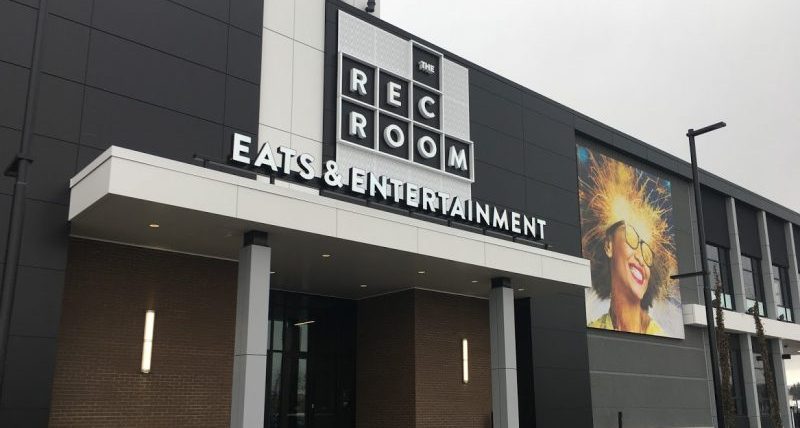 In the era when department stores once reigned, retail icons such as Towers, Woolco and K-Mart earned healthy margins. The only way to enter the market or gain market share was through a merger or acquisitions. Zellers, a once-popular Canadian department store, expanded through acquiring real estate of a failing American retailer and took customers away from the competition with its lower prices. Then, in 1994, Walmart came to Canada and took over the real estate of the failing Woolco chain, completely changing the retail landscape. Walmart's timing was perfect in an era where department stores held a dominant share of the market and a low price point was of paramount importance. Real estate values soared with consistent return for the owners of the leased-fee interest in these malls with strong anchor tenants. There were long-term leases and a secure income for investors in that segment of the real estate market.
Although Zellers tried to stop the Walmart advance by purchasing Towers and K-Mart, it wasn't enough. Walmart consumed this market share, in part due to changing consumer needs, but more so due to its lower cost of goods and purchasing power. Walmart put the competition out of business and became the leader of the department store world.
With Walmart making huge profits in Canada, Target – the second largest retailer in the US – entered into Canada in 2011 by taking over 220 leasehold interests of the failing Zellers stores for $1.825 billion, and invested another $1 billion in renovation before ultimately opening 105 stores into 2013. Target had consistent losses into 2014, and left the Canadian market in 2015, considered one of the worst market entrance strategies ever in North America.
Unfortunately, the next department store victim has become Sears – once an iconic department store that was present throughout Canadian cities as well as through rural communities through their extensive distribution centres and catalogues.  Sears failed because of a changing competitive landscape, namely online shopping. Online shopping companies such as Amazon and Alibaba grew at exponential levels – leaving Sears in the dust.
With Sears in Bankruptcy protection – one of the last of the department store giants in Canada – what are alternative possibilities for the real estate given that there are no more large-format retailers getting into the bricks and mortar business? There are major vacancies, which in turn has effected the enclosed mall world which is also under pressure to recreate itself amongst major anchors going out of business.
Landlords are now left with an average single tenant vacancy of 105,000 to 175,000 square feet struggling with losses in income and trying to create ways to utilize the real estate. Large shopping mall owners including, Cadillac Fairview or Oxford Properties Group, will not replace the vacancies with department stores. Cadillac Fairview recently sold their Promenade Mall in Thornhill, Ontario, that had a big Sears department store, to local investors who partnered in the joint venture with a large residential high-rise developer. This trends shows a vision for alternative uses as communities and developers look to increase densities and change their real estate landscape according to the demand fundamentals. Complete demolish and reconstruction or development offers a certain risk, but are there other options?
One interesting example is in Calgary, Alberta. After Sears vacated the Deerfoot Outlet Mall, foot traffic in the small mall went down dramatically. Following Sears, Canadian retailer Sportchek (now owned by Canadian Tire) also left, leaving over 50% in retail vacancy. Ivanhoe Cambridge sold the mall to Shape Properties in 2011. Shape then started a marketing campaign attracting Canadian Tire on a separate PAD, and Cabela's – a large American outdoor sports retailer. These two larger retailers are new anchors and create strong traffic. Walmart is also located behind the Mall enhancing appeal. Unfortunately, the Deerfoot Mall still needed more to attract customers.
Shape Properties became more creative and marketed the Sears space to Cineplex. This entertainment giant agreed to take half 50,000 square feet for the "Rec Room," a entertainment spin, which is a business that contains amusement games and interactive feature attractions alongside recreational activities like pool, shuffleboard and ping pong; multiple dining options; a multi-level patio with outdoor fireplaces and bocce ball courts; a bar area with large high-definition screens; and an auditorium-style space for live entertainment, including comedy and musical acts. The Rec Room is now open and has attracted a certain buzz for a wide range of demographics. The quality of tenant (wholly owned by Cineplex) suggests some staying power, although the future of the business has yet to be seen. It is nonetheless an interesting new tenancy which offers an entertainment value.
For the enclosed mall portion, Shape Properties has essentially cut up the property and is moving away from the enclosed concept, creating a outdoor pedestrian area where you walk up to the stores, much like a outlet mall in Las Vegas, Seattle or many other areas of the US and some in Canada. According to the company, this will include the construction of Deerfoot Boulevard, a landscaped fashion high street that will showcase what's being called the "style district". This modern concept has attracted interest from local, national and international fashion retailers. Deerfoot Boulevard will also include the food lodge, which will feature 16 units with outdoor seating, open-air fireplaces and an indoor/outdoor children's play area. Deerfoot City's restaurant campus will feature food options ranging from quick and casual to fine dining. Its patios will surround a central plaza that will include a water fountain, landscaping and space for events and entertainment.
The expansion has also attracted food chains such as Original Joes, GoodLife Fitness, MacDonald's and Tim Horton's to come into the area. Generally, parking ratios for these larger format malls are plentiful, allowing the expansion of new PAD sites such as the above to create some anchor for the newer renovation.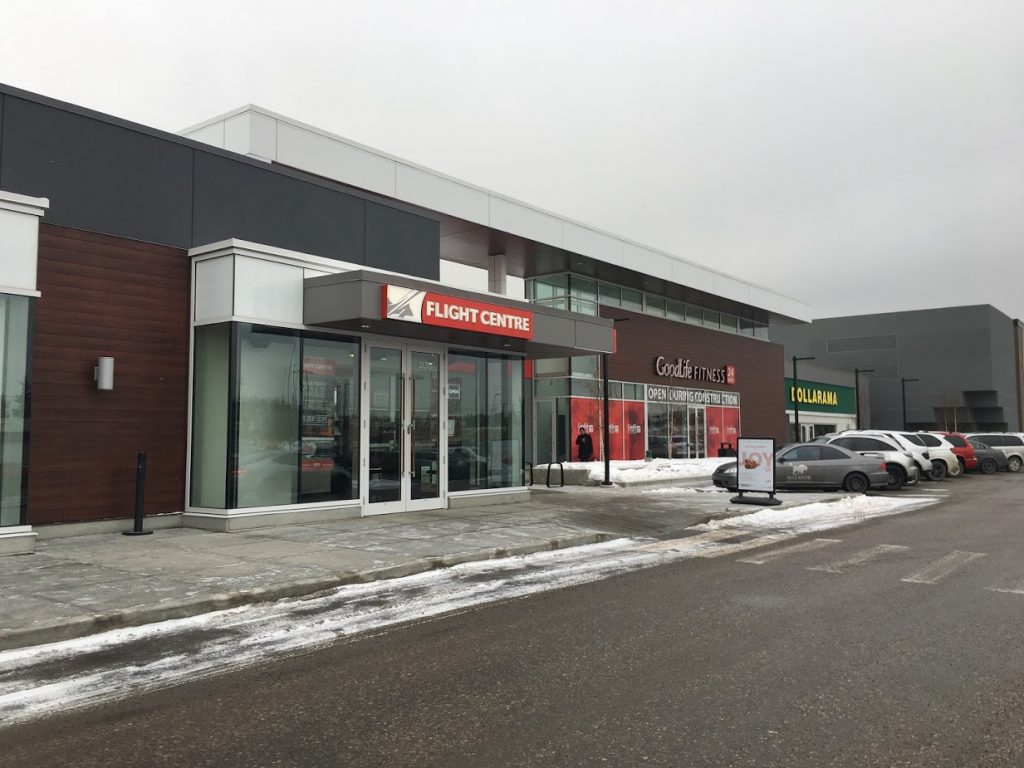 What are the lessons learned from the Deerfoot Mall transformation? Basically, the key take away is that there is opportunity for innovation to occur amidst the uncertainty that resulted from the large vacancies left by former big box retailers. Risk can be mitigated by investment in renovations, alterations, and attracting AAA covenant tenants by inducing them with lower rents, flexibility in leasehold improvements or free rents periods. Creating new commercial PAD sites through possible relaxation of parking ratios or mutually beneficial development agreements with the municipality is also a possibility. The municipality is a major stakeholder in receiving payments in property taxes and business taxes and could institute some measures to enhance the development of the project.
From an appraisal perspective, look beyond the information presented; think critically about Highest and Best Use, alternative use potential of a site and the future use potential of a site based on the trends in the industry. Look at a hypothetical analysis of a reconfiguration of the site, the development of new PADS, the effect of AAA tenants in the vicinity and the opportunity of attracting AAA tenants to the subject site by utilizing inducements.
We as Appraisers need to break the perception that we only provide point-in-time valuation/appraisals by consulting and advising on trends in the real estate industry. What precedence is being set for developments that have a limited range of alternative uses or functional obsolescence in today's world? What are other developers doing with these assets? What are the trends in the industry? What are potential rents? What do cash flows look like? What could cap rates and returns look like? What new tenants could you attract?
AIC Members can add significant value to their client services and at the same time – add value to the process and to the profession. During this comprehensive, analytical and creative lens, you can expand your practice by leveraging the consulting standards within the Canadian Uniform Standards of Appraisal Practice (CUSPAP) to diversify your expertise and position yourself as a real estate expert in your market.
Simply put, the transformation of the retail sector provides an opportunity for valuation professionals. There are many options for a changing real estate landscape and an appraiser can play a significant role in this process if you have a vision, competent developers, capital allocation and a partnership approach to ultimately find a solution that considers the evolution of consumer demands and market fundamentals.