5 Tips to Keep Candidate Members Past Designation
août 30, 2016
Disclaimer: The opinions expressed on the AIC exchange are those of the authors and do not reflect the opinions or positions of AIC. Readers are encouraged to discuss the ideas and contents of those blog/articles online and to share their own opinions through the comment section below.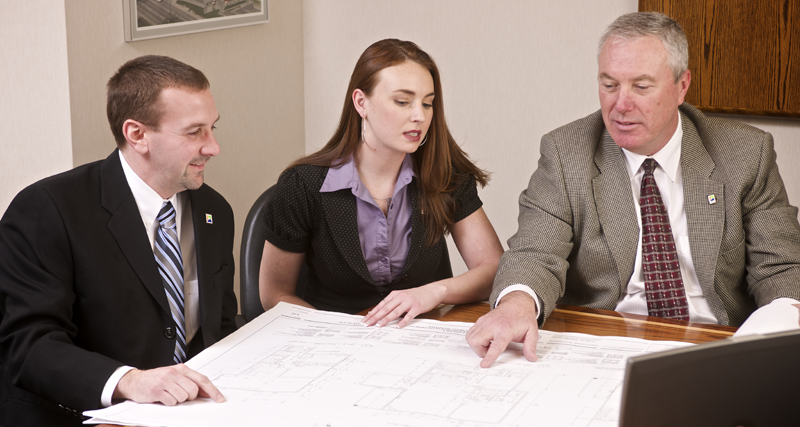 5 Tips to Keep Candidate Members Past Designation
Sir Richard Branson's statement: "Train people well enough so they can leave, treat them well enough so they don't want to." is excellent advice for any professional firm.  In order for a professional service firm to survive it is necessary to develop and retain highly skilled competent talent.
Professional firms sell the talent, knowledge and skills sets of the individuals in the firm. This includes the development of new talent, Candidates in the case of appraisal firms, as well as the maintaining and enhancing the skill sets of those who have significant experience. A balanced combination of developing new talent and ensuring that experienced appraisers are also continuing to develop new skills will go a long way to retaining Candidates once they are designated.
My comments are based on my experience as a Candidate, conducting Professional Competency Interviews over the past five years, reviewing many appraisal reports and numerous informal Candidate meetings. As a result of my involvement on the AIC-Alberta Board of Directors I have made it a practice to meet with any Candidate who is seeking advice on their career development.  I should also point out that my experience relates to commercial appraisals and I know very little about the residential appraisal business.
Based on my observations most senior Candidates or new designees are seeking other opportunities because; 1) they feel that they are not being treated fairly, and/or 2) they did not get adequate training or exposure to particular types of assignments – insufficient depth and breadth.  These reasons can be easily addressed and retention rates significantly improved.
Here are a few tips to help retain Candidate Members past their Designation.
Tip #1: Openly Communicate their Future Opportunities
With respect to fair treatment my conversations with Candidates ultimately boil down to not being provided a clear path of their future with the firm. Any person embarking on a professional career needs to understand what the firm's policies are regarding advancement. This needs to be set out early in the relationship. The firm can have any policy it wants, just make it clear.  Having no policy is not an option.
If ownership of the firm is closely held and there is no chance that ownership is a possibility in the future the Candidate needs to know that. In order to maintain valuable talent that firm may have to offer some form of profit sharing or be satisfied with a high turnover/low retention rate. At the end of the day, that is their business decision.
Likewise, if there are ownership or full partnership opportunities in the future, the path and criteria should be clear.  For example, if the firm needs very highly skilled individuals that only result from an 'up or out' policy then everyone should know that only a few appraisers are likely to meet the criteria and at some point during candidacy or after designation, appraisers who are not meeting the criteria should move on. This is in their own best interest. This does not mean the candidate is not doing great work, it just means that they are not a good fit at this firm but may be a very valuable resource at another firm.
Tip #2: Expose Candidates to Multiple Appraisal Assignments to help them Develop
The second point is training and exposure to assignments that allow the Candidate to build skills. In my experience, Candidates who feel they have been provided with quality training and assignments that develop skill sets are inclined to stay with that firm.
When the firm provides sufficient resources to build talent the time spent on training comes back in the form of less supervision time, less time fixing mistakes, less time managing clients. Essentially the firm has to make a management decision; are you going to be proactive and provide adequate training, or are you going to be reactive and continually run around fixing things. In case it's not obvious, being proactive in training is something that can be scheduled and under your control, being reactive cannot be scheduled and you often end up having to fix something when there are other important things on your desk.
It is my long held view that appraisers, as professionals, have a duty to provide adequate training and expose Candidates to assignments that will build experience and competencies. In passing out assignments, consideration must be given to skill development if you are building talent and capacity in the firm. A mid-level Candidate may be very competent in valuing small warehouse properties but has no office or shopping centre experience. This won't help the firm much if there are no warehouse assignments and too many office or shopping centre assignments! A few firms are large enough to have specialty departments but the best ones will cross train to build talent.  Small firms require appraiser/Candidate exposure across a wide range of property types or run the risk of skill sets not matching current assignments.
Properties that are more difficult to value due to type or data availability can be great at building skills quickly but only when senior appraiser support is provided. Don't dump low fee, hard to value properties on Candidates and then provide no support. This is particularly true if you are personally cherry picking higher fee assignments. Having regard to skill building and fairness in the distribution of assignments in the firm will go a long way to establishing the firm as a great place to work.
Tip #3: Take the Time to Provide Quality Feedback
It is necessary to provide good quality feedback to Candidates on their performance at an assignment level.  Annual performance reviews will not develop talent or correct deficiencies quickly. Provide constructive criticism, tell the Candidate when they have done a great job on something, don't just focus on the negative. The idea is to motivate people to do their best not demoralize them.
Tip #4: Be Responsible for your Candidate's Mistakes
When things go wrong don't tell the client it was the Candidate's fault.  As the co-signing appraiser you are responsible for the assignment. This means you must provide adequate supervision and training. If mistakes are being made it is your responsibility to take corrective action. Blaming staff does not impress clients, they are more apt to think you can't run your business.
Tip #5 Be Committed to Continuous Learning
A final comment. If you are a designated appraiser with 10, 20, 30 or 40 years of experience, don't let your own skill set rust out. Today's candidates are exposed to an excellent education program. In my view AIC has one of the best appraisal education programs in the world. If you keep current, add your experience through training, you will develop the next generation of appraisal talent and likely be well rewarded for doing so.
AIC Disclaimer:
This post is part of the AIC's innovative program to explore new and creative concepts for valuing real property within the broader context of advancing the profession to meet and complex marketplace and evolving profession. To achieve this end the author(s) of these blogs/articles have the freedom to raise, express and discuss ideas and opinions that are not necessarily endorsed by  the Appraisal Institute of Canada's (AIC) or comply with its professional guidelines and standards. While the AIC edits all blogs/articles for literary correctness it does not judge or edit the merits of the blog's/article's ideas or concepts. Readers are encouraged to discuss the ideas and contents of these blogs/articles on-line, and to share their own thoughts and ideas through the comment section below.