A Typical Day of an Appraiser on the Prairies
mars 10, 2016
Disclaimer: The opinions expressed on the AIC exchange are those of the authors and do not reflect the opinions or positions of AIC. Readers are encouraged to discuss the ideas and contents of those blog/articles online and to share their own opinions through the comment section below.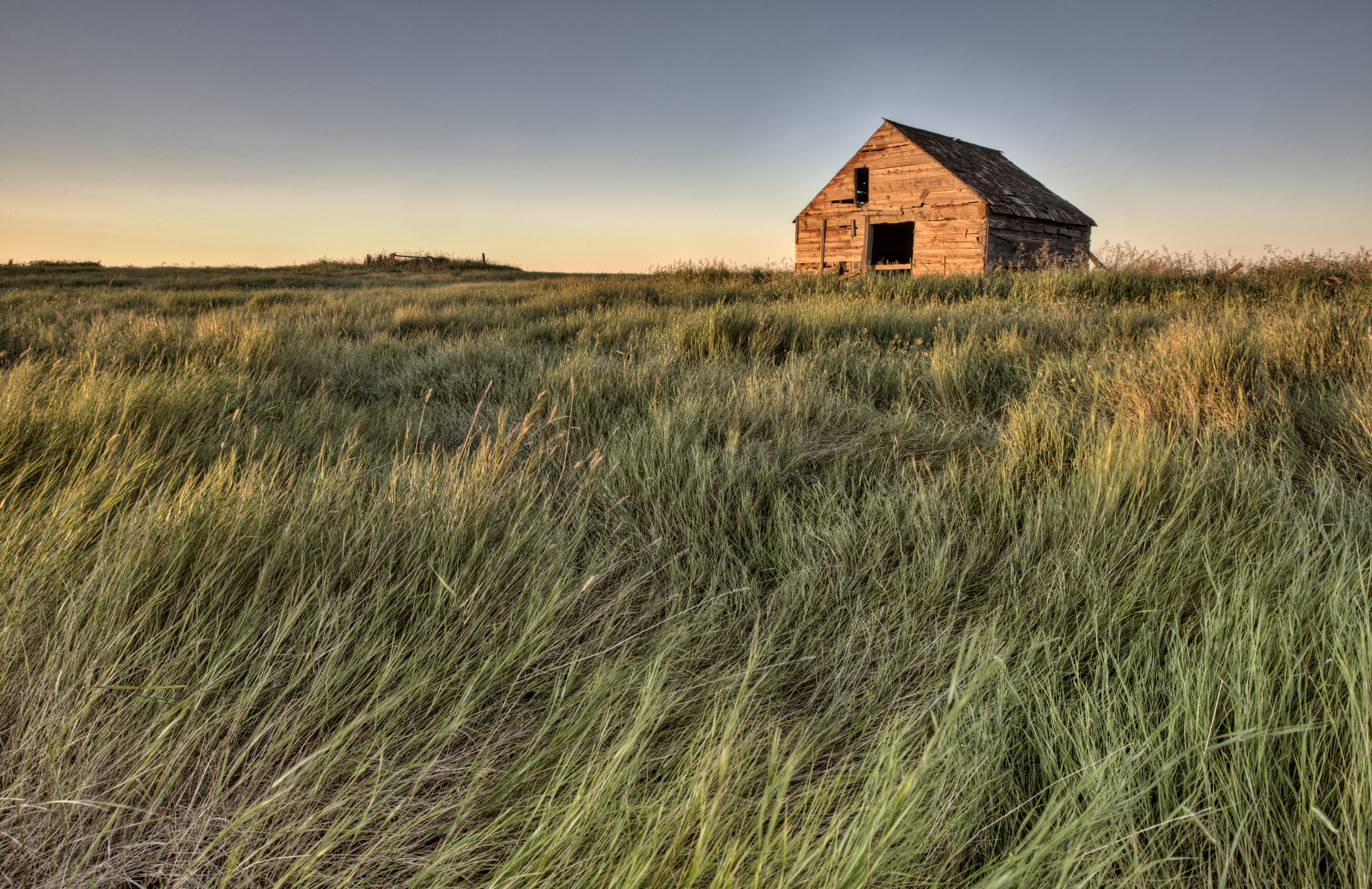 Being an AACI appraiser on the prairies means I'm exposed to a wide variety of people and situations in the course of a typical day. In Saskatchewan property appraisers' expertise is needed for transactions involving farms, industrial properties, commercial properties, residential properties as well as every other type of real property from golf courses to airports. If a property valuation is needed – they call an appraiser.
I specialize in residential, acreage and industrial properties so this offers me lots of variety. There have been days when I start out viewing a state-of-the-art 20,000 square foot warehouse property, then I'm off to a recently constructed 5,000 square foot luxury home. This might be followed by a visit to a home stuffed from floor to ceiling with piles of possessions and debris similar to those we see on the TV show Hoarders. So if variety and unique challenges are what you like, well, you get the idea…
The variety doesn't stop there. I also run into many different types of people and I love meeting them and striking up conversations. Their stories are always very interesting and enlightening and I hear some very complex tales that illustrate the many reasons behind the need for a property's valuation. Some days I feel more like a counsellor than an appraiser. Without exception, every day is a chance to meet interesting people and hear novel stories.
As well as exposure to a broad variety of properties and people, my days also offer me many options for the way I spend my working hours. Some of my time is spent in my office working on files; a lot of time is devoted to travelling across the prairies to places that are sometimes very remote; and, significant time is spent meeting with clients. Research and inspection of properties obviously accounts for much of my workday as well.
As a real estate appraiser my clients look to me to be their authority on valuation. This means knowing what elements affect property value and how they affect that value. My clients rely on my expertise as a basis for many decisions they must make. Some decisions involve determination of lending – whether they feel the property is a good investment to lend on and how much can be lent. In other cases I'm dealing with purchasers or sellers looking for an unbiased opinion on the value of a property. Sometimes my valuations are required in estate situations where the families are trying to split assets. Sometimes I'm dealing with a marital situation and a valuation of the property is required by the courts. Another requirement for my opinion is cases where landlords want to know market lease/rent rates. These are just some of the reasons why real estate appraisal services are required, and in each scenario, clients turn to a property appraiser as the professional of choice.
All of this unfolds against the Saskatchewan real estate backdrop. Despite national trends, as with every region in Canada, the Saskatchewan real estate market has its unique aspects. Its market went through significant value increases in 2007/2008, which many feel was primarily due to properties being undervalued for many years. Then, when the market started to slow in other regions investors and buyers saw an opportunity in Saskatchewan.  At the same time, our resource based industries expanded to strengthen the diversity of the province's economy.
In 2015 and early in 2016 the residential market has softened somewhat.  High and low value homes have been most impacted with homes priced in the middle range being relatively unscathed – except that time on the market seems to be lengthening. During the hot market period homes were selling in less than two weeks.  Now they sit on the market for 30 to 60 days.  The predominant feeling seems to be that Saskatchewan's economy is strong and that this is more of a correction than anything else.  Saskatchewan is in a healthy position to grow is expected to continue to be a place to invest in real estate.
Saskatchewan really is a great place to be working in the real estate industry. I love my job. I love the variety. I love that my clients contact me first when they need to know the value. I have many client relationships that I have built up over the years and these individuals rely solely on my expertise when property valuation is involved. They have come to trust my opinions and recommendations and I'm proud and pleased that I have this reputation among them. I attribute this recognition to my focus on being reliable, being ethical, and belonging to the best professional real estate appraisal organization in Canada – the Appraisal Institute of Canada. Clients view this and my designation as assurance that I abide by strict ethical guidelines and have been given the tools, through my accreditation and continuing professional development requirements, to provide opinions they can count on.
Disclaimer:
This post is part of the AIC's innovative program to explore new and creative concepts for valuing real property within the broader context of advancing the profession to meet and complex marketplace and evolving profession. To achieve this end the author(s) of these blogs/articles have the freedom to raise, express and discuss ideas and opinions that are not necessarily endorsed by  the Appraisal Institute of Canada's (AIC) or comply with its professional guidelines and standards. While the AIC edits all blogs/articles for literary correctness it does not judge or edit the merits of the blog's/article's ideas or concepts. Readers are encouraged to discuss the ideas and contents of these blogs/articles on-line, and to share their own thoughts and ideas through the comment section below.