There is not a 'one size fits all' housing policy that the federal government can implement
juillet 28, 2016
Disclaimer: The opinions expressed on the AIC exchange are those of the authors and do not reflect the opinions or positions of AIC. Readers are encouraged to discuss the ideas and contents of those blog/articles online and to share their own opinions through the comment section below.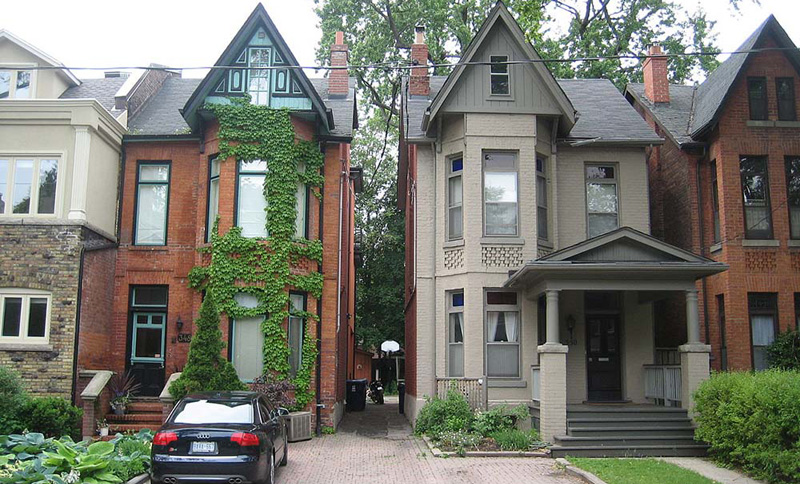 There is not a 'one size fits all' housing policy that the federal government can implement
Proceed ahead with serious caution and much consultation.
By KEITH LANCASTLE
PUBLISHED in The Hill Times : Wednesday, July 27, 2016
There has been much talk recently about the perceived need to "cool down" Canada's "overheated" housing market. In examining this issue—which is of vital importance to millions of homeowners, prospective homeowners, and the economy at large—policy makers should exercise caution.
For starters, there is no single "Canadian housing market," and policies made in Ottawa by the federal government by definition apply to the entire country. Further, there is a growing acknowledgement that concerns over ever-higher house prices is largely an issue confined to two cities, namely Toronto and Vancouver.
Around the world, governments and citizens are grappling with high living costs in marquee cities. While housing prices are high in Canada's biggest cities, they are nowhere near levels seen in Manhattan, London, or San Francisco, for example. This is not necessarily an argument against the need for a policy response to what's going on in Canada's biggest cities, but a perspective check.
Urbanization is a trend that is taking place around the world and increasingly, world-class cities are acting as magnets for the best talent that countries have to offer, as well as to highly-skilled immigrants. The clustering that takes place in these cities drives wages higher and with them, housing prices in or near downtown cores. All of these factors are contributing to the high level of housing demand in Toronto and Vancouver, and none can—or should—be reined in.
Housing demand, and therefore prices, is driven by many factors, but like all markets it comes down to supply and demand. The key factor for housing demand in any jurisdiction is the rate of household formation, driven by growth in the 25-49 age demographic. Thanks to immigration and the strong rate at which Canadian citizens themselves are drawn to our biggest cities, they tend to have a much stronger rate of household formation than smaller cities and rural areas. In the past decade, Toronto and Vancouver have had some of the strongest rates of household formation in the country, and among the strongest population growth in the key income-earning and household-forming 25-49 age band.
Meanwhile, in large cities where land and space come at a steep premium, there is often a highly limited scope by which housing supply can be increased to keep pace with demand. In Vancouver in particular—hemmed in by mountains in two directions, the Fraser River, and the Pacific Ocean—space is highly limited. It is simple economics: supply has a very hard job keeping up with demand in cities where everyone wants to live.
The federal government is to be applauded for proceeding with caution on this file and taking the time to consult of the complex dynamics of the housing market. Prime Minister Trudeau met with industry stakeholders recently in Vancouver to get a better idea of the challenges facing the industry in thathousing policy city, and presumably came away enlightened by the experience. Appraisal professionals are encouraged by the prime minister's recent acknowledgement that policy responses from Ottawa would have an impact across the country and due to the diversity of the housing market throughout Canada, there is not a "one size fits all" housing policy that the federal government can implement.
For the federal government—governing as it does on behalf of the entire country—caution and consultation should continue to be the defining characteristic of any policy response to a problem limited to two cities. Mortgage regulations have been tweaked several times in the past eight years, with little apparent effect in the two hottest markets in the country. Any further restrictions on lending would affect Canadians that are currently experiencing a downturn in housing prices, such as Fredericton and Calgary, not only in the much talked about 416 and 604 area codes. Past experience tells us that local housing market problems don't necessarily merit a national response.