Top 10 Marketing Tips for Appraisers
janvier 11, 2017
Disclaimer: The opinions expressed on the AIC exchange are those of the authors and do not reflect the opinions or positions of AIC. Readers are encouraged to discuss the ideas and contents of those blog/articles online and to share their own opinions through the comment section below.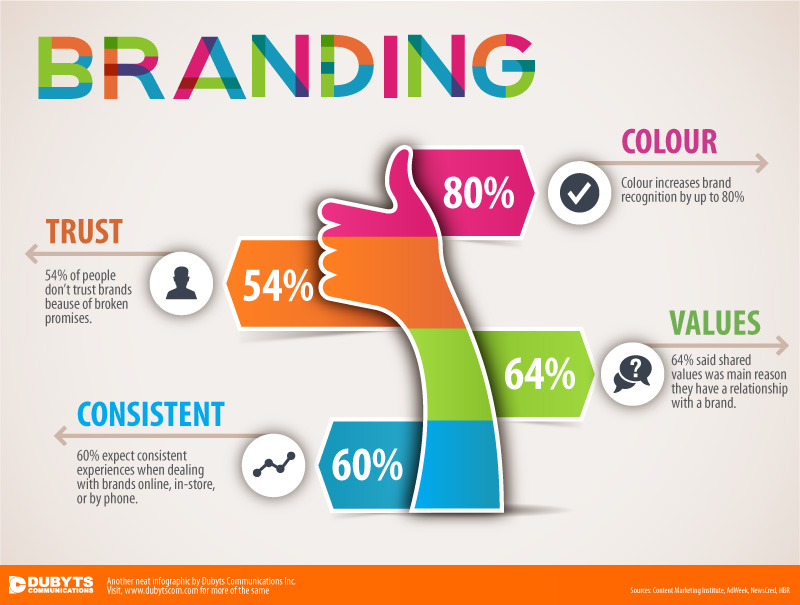 The appraisal industry in Canada continues to be competitive and it's clear that traditional, tried and true marketing, is critical for survival. But the explosion of digital marketing tools provide new channels to communicate and build relationships in ways that will be important to thriving in the future of the industry. Click here to view Digital Marketing Infographic.
Here are the top 10 marketing tips based on a marketing presentation at the 2016 AIC National Conference in Winnipeg, MB. The presenters: Appraisal industry professionals; Laura Kemp, Owner & Residential Appraiser, Kemp Appraisal; Glenn Power, Co-Owner, Provident Valuation & Advisory Services, and integrated marketing expert, Christine Dubyts, President, Dubyts Communications Inc.
Build Your Brand
Successful companies have been building brands before branding was labeled. But many still think branding is the company logo, slogan or products. When in actuality it's all encompassing. It's what people think and feel about your people, products, company and service. In short, branding is what people say about you when you leave the room!
It's important to build your personal and /or appraisal company brand by design, not by default. Take a strategic approach to determine what YOU want to convey and then communicate and act appropriately in all your marketing and business dealings.  What is your brand promise?
What do you deliver that's unique or different?
Do you offer it in a way that's unique or different?
Do you serve a specific clientele in a specific geographic area?
Do you or your team have unique qualifications?
Do you offer unique or different services or expertise?
If you can clearly identify and communicate your brand characteristics AND keep your promise every single time, people will eventually come to believe and trust your brand. Click here to see Branding Infographic for more info.
Face-to-Face Networking
Networking is a top priority for successful appraisal businesses and it's one of the most effective tactics in building relationships and growing your client base. But don't just attend networking events and expect results. Make the most of every networking opportunity. Here are a few networking tips:
Research networking opportunities before attending. Is it a good fit for you? Will you meet and build relationships with the 'right' people to achieve your objectives.
Ask open-ended questions.
Be articulate about who you are and what you do. (30 second commercial).
Dress appropriately – Remember, you are your brand.
Hold volunteer positions.
Become known as a resource for other people.
Follow through on any connections and/or referrals you get. This is how you will build trust.
Online Networking
LinkedIn is THE B2B networking / social marketing tool. Signing up is easy and you can begin networking online immediately. But like face-to-face networking, there are rules and etiquette:
Post a professional headshot – logo or picture of you with the family pet are not appropriate.
Make sure your profile is typo free and professional.
Join groups.
Participate and start conversations.
Recommend and/or endorse people.
Publish articles
Click here to see more LinkedIn networking tips.
Speak at Events
Considered a low-cost marketing technique, speaking at events is a great way to build your credibility. Estimate your time to prepare and present vs the opportunities it presents. Make sure you're presenting on a subject you're well versed AND ensure your presentation is professionally prepared and presented. You can do yourself more harm than good if the presentation doesn't go well.
Use AIC Marketing Materials!
The Appraisal Institute of Canada provides industry and consumer marketing brochures for your use. They're professional, current and perfect for events, meetings and mailouts! Visit http://www.aicanada.ca/ and go to Member Login to access a list of available resources.
While you're at the site make sure your Online Profile is current and complete. The 'Find an Appraiser' tool is used frequently and if you're not listed, or your listing is incomplete you're missing this FREE opportunity to get customers.
Yes, You Do Need a Website!
If you're in the home crafting business using your Facebook page as your website is acceptable. As a professional Appraiser / Appraisal Business you need a website. There are many reasons to have a website, but the top few are:
It is a professional representation of you and your brand.
It builds your credibility. Without it you lose credibility.
This is the yellow pages of the digital world.
You don't own your space on digital media sites – You're at their mercy when they make changes or should they 'go down.' Click Here to see,  '7 Fatal Marketing Mistakes' Inforgraphic for more info (In particular #2).
Your website should, at a minimum:
be responsive and easily viewable on mobile devices. Click Here for, 'Responsive Websites' infographic,
have 'Share' buttons on all pages to capitalize on amplification of the internet,
be representative of your brand with professional design, photography and video,
be optimized for the search engines,
be verified on Google (maps). If you're not on Google, you don't exist!
Get Referrals
A referral is the highest compliments you can get and can go a long way to convince people you can do what you say you can do. So take the time and ASK for the referral.
Make asking for referrals part of your sales process. Get the job, deliver the job, invoice the job, then ask for a referral. Unless the job went horribly wrong, then you'll want to defer the ask for the next 'happy' client.
Don't limit your request to clients. Ask acquaintances, and business associates for referrals.
Don't feel pushy when asking for referrals. They won't give you a referral unless you truly deserve it.
Volunteer
Your clients may be bank execs and managers but they're also moms, dads, grandpas, aunts, uncles, husbands and wives. They live in your community, shop at your grocery store and their children go to school with your kids. Volunteer at a charity event, sit on the parent association committee or take a position on an association board. You will meet new people and expand your network of influence. Who knows, the dad sitting next to you at the next PTA meeting may be your next best customer OR they may know someone who becomes your next best customer. Volunteering is a great way to give back and meet new potential clients.
What's Your Pricing Strategy?
Pricing is an essential part of your marketing strategy. Do you want to be high volume, low margin (think Costco), or do you want to be low volume, high margin (think Range Rover)?
If you have something unique to deliver, or truly offer a superior product/service (See Marketing Tip #1), you can use a prestige pricing strategy and charge more. If you're in the middle of the pack, offering the same appraisal services to the same people as your competitors, your pricing should reflect this with a competitive pricing strategy. Or perhaps you're using technology or have some other competitive advantage that allows you to deliver more service faster allowing you to increase your volume and decrease margins.
Like any business decision this one is critical to your business model and branding.
Consider the Total Customer Experience
Study every point where your customer or potential customer interacts with you, your message or your brand. What do they think / feel before, during or after the experience? What impression does it leave them with?
For Example,
Small lending institution requires a new appraiser and discusses it at their weekly management meeting.
Jeremy, loans manager, remembers seeing an insightful article posted on LinkedIn by a local Appraiser. Can't remember the name.
Arial, one of the administrators mentions she met an enthusiastic Candidate at the last Chamber meeting.
Jeremy investigates the LinkedIn article. The article is well written but has a few obvious typos. The Appraiser's profile picture is a selfie with him and pet cockatoo. His profile is incomplete with spelling errors and poor formatting. Regardless, Jeremy sends a request to connect … but never hears back …
Arial digs through her biz cards and finds the Candidate's card. The card is professional with a unique design and heavy stock that makes it stand out from the rest. Arial calls the Candidate who responds with the same enthusiasm. The Candidate, now certified and a business owner, follows up the phone call with an email that includes links to her new website and referrals of her latest clients.
These two potential suppliers have presented themselves very differently in their 'first point of contact' with the potential client. Other points of contact could include:
Your dress / attire (what did you wear to that Chamber Meeting?) – Was it business professional or nightclub ready?
Website – What does it look like? Broken links? Missing info? Typos? How does it compare to competitors?
Quote or Proposal – Is it clear and concise? Does it present the information requested? Is it different or unique in any way?
Service Delivery – How well / poorly was the job done? On time, as requested, on budget? Did you exceed expectations in any way?
Post Service Delivery – What happens after the delivery of your appraisal? Is there a follow-up call/email? Anything special or unique between jobs? How do you keep in touch?
Every interaction from the point where a potential client comes into contact with you or your brand will form the basis of the Total Customer Experience.
As a professional appraiser working in an increasingly competitive environment, it's important to remember that people don't buy from companies. They buy from people.
Your marketing should incorporate traditional and online channels where you can develop and build your networks of influence and develop authentic trusting relationships. Refine and differentiate your offering and deliver what you promised every single time. And at all points of contact be courteous, gracious and professional.
Disclaimer:
This post is part of the AIC's innovative program to explore new and creative concepts for valuing real property within the broader context of advancing the profession to meet and complex marketplace and evolving profession. To achieve this end the author(s) of these blogs/articles have the freedom to raise, express and discuss ideas and opinions that are not necessarily endorsed by  the Appraisal Institute of Canada's (AIC) or comply with its professional guidelines and standards. While the AIC edits all blogs/articles for literary correctness it does not judge or edit the merits of the blog's/article's ideas or concepts. Readers are encouraged to discuss the ideas and contents of these blogs/articles on-line, and to share their own thoughts and ideas through the comment section below.