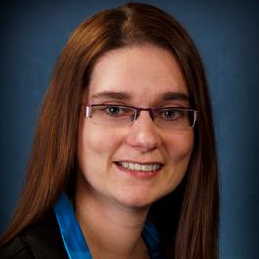 Director & General Manager, Research, Valuation & Advisory,
Altus Group  St. John's, NL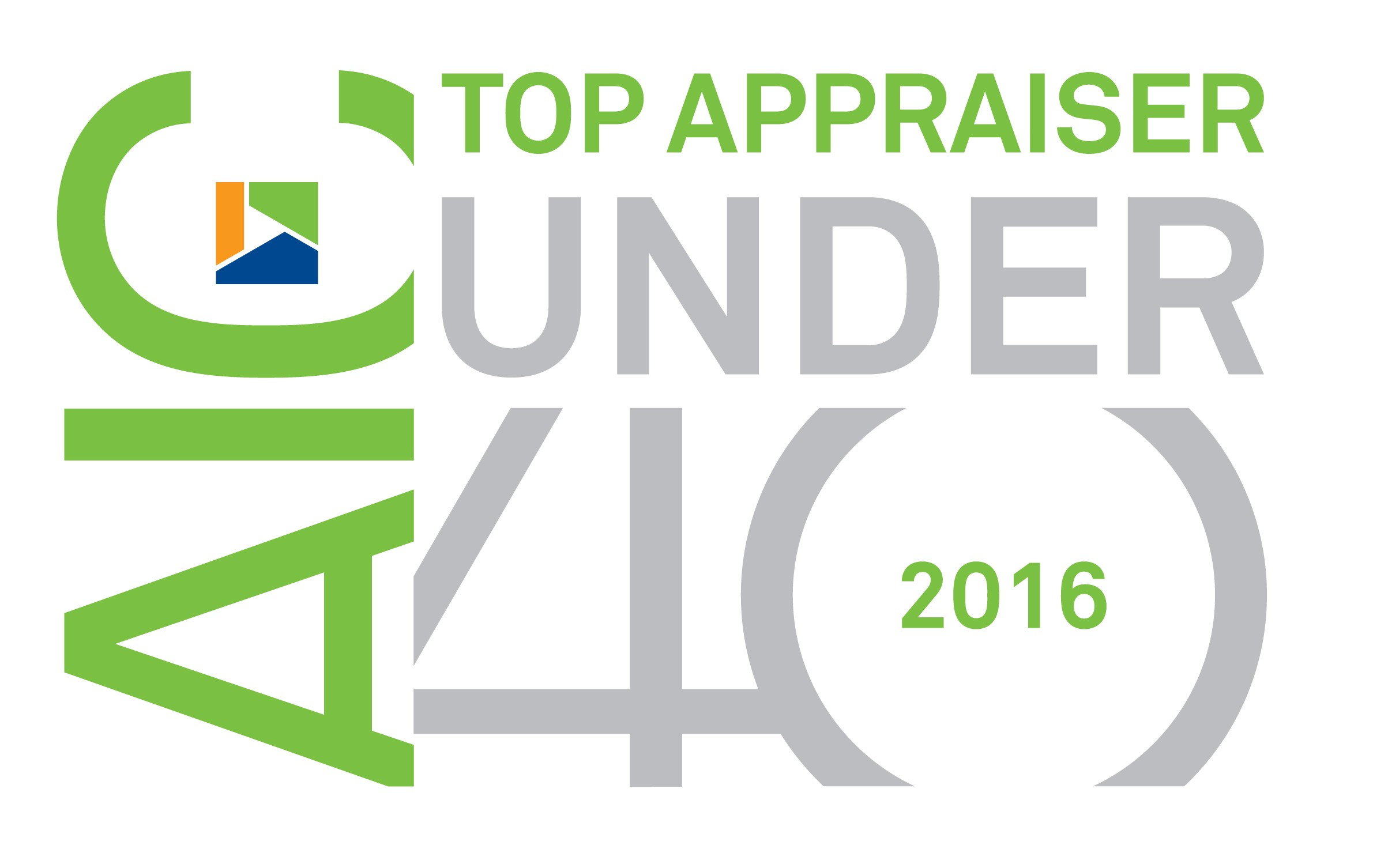 Joanne Slaney is a strong advocate of the appraisal profession and a tireless promoter of St. Johns, Newfoundland. She consistently demonstrates leadership and professionalism beyond her years as she excels in both her current role as Director & General Manager, Research, Valuation & Advisory within Altus Group as well as her volunteer roles within AIC and her community.
Career Accomplishments
Joanne completed a Bachelor of Commerce and a Bachelor of Arts at Memorial University of Newfoundland and Labrador in 2004. She was hired by the St. John's, Newfoundland and Labrador office of Altus Group in July 2004 and began studying and working towards her AACI designation almost immediately. Focused on expanding her knowledge and gaining experience in all things related to real estate, Joanne worked quickly through the education requirements and took full advantage of all opportunities presented to her including participation in a Staff Exchange Program which permitted her the opportunity to work in the Toronto office. Her ambition and drive to learn as much as she could led her to complete various work assignments in the Vancouver and Calgary Altus offices, all the while continuing her studies through the University of British Columbia to earn a Post Graduate Certificate in Real Property Valuation in 2008. Joanne also achieved her AACI designation in 2008 at the age of 26. At the time she received her AACI designation Joanne was the youngest-ever AACI in Canada.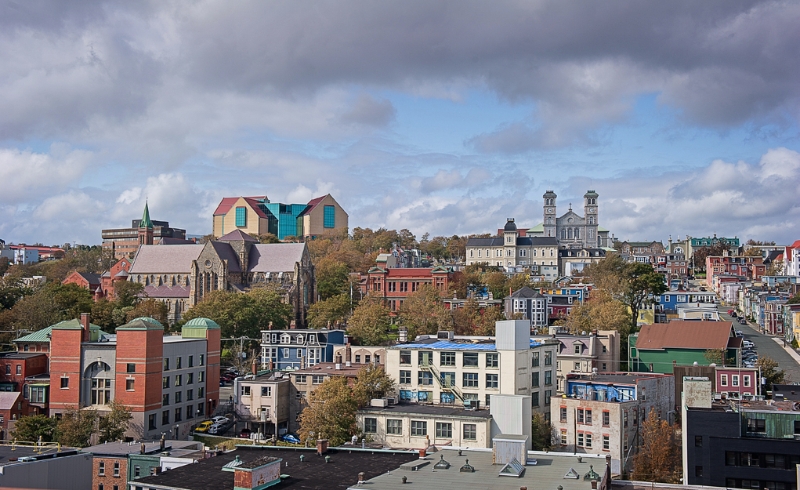 In her 12 years with Altus, Joanne quickly progressed through the organization by showing great initiative, work-ethic, and commitment to her clients and colleagues. She is currently the Director and General Manager of the St. John's office, a position she has held since 2013. Through her career, Joanne participated in several internal projects to enhance Altus' processes and client service and was always willing to assume leadership roles on various projects.
In addition to her contribution to Altus Group, Joanne has built a formidable client resume. Joanne enjoys the challenge of complex real estate assignments and having the opportunity to partner with other professionals and organizations to meet the needs of her clients. She has been a member of various teams that have completed large consulting assignments for the Province of Newfoundland and Labrador, various municipalities throughout Newfoundland and Labrador as well as local, national and international clients.
Joanne specializes in land development and consulting assignments, and she also has experience in valuing a large range of commercial properties including multi-residential, residential condominium, industrial developments, remote fishing lodges, airport facilities, golf course communities and ski hill developments. Joanne has also completed a number of consulting and market research studies. Joanne has also been accepted as an expert witness and given testimony in both tax appeal hearings and arbitration cases. As well she has participated in multiple real estate industry events presenting and moderating sessions.
Involvement as an AIC Volunteer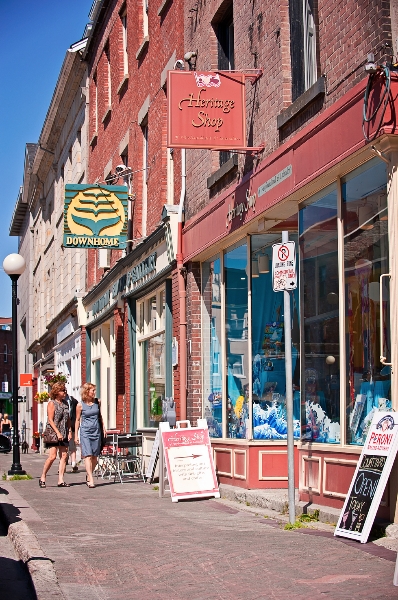 In addition to her commitment to her career and personal professional growth Joanne has always demonstrated commitment to her profession and the Appraisal Institute of Canada (AIC). During her candidacy and while studying for her AACI Joanne began her volunteer work with the AIC; first serving on a special committee reviewing the AIC path to designation and the candidacy program and subsequently joining the National Marketing and Communications Committee. During her time on the Marketing and Communications Committee Joanne worked with committee members, AIC staff and outside marketing consultants to develop a marketing campaign to encourage young professionals to consider a career as a real estate appraiser. She was also involved in the review and redesign of the AIC website.
Since achieving her AACI designation, Joanne volunteered to sit on the Appraisal Institute of Canada- Newfoundland-Labrador (AIC-NL) Board of Examiners. In 2009 Joanne expanded her volunteer work with the AIC-NL by joining the board as a director at large and going on to serve on various committees within the provincial affiliate including a position as Chair of the Education Committee. In 2012 at the age of 30 Joanne became the first female President of the AIC-NL.
As well as her volunteer efforts on boards and committees at the national and provincial level of AIC Joanne has been an active participant in promoting the appraisal profession within other real estate and professional organizations through attending and staffing tradeshow booths at both professional industry events and career fairs promoting the services provided by AIC members as well as a career in the appraisal and real estate consulting field.
Joanne also routinely meets with candidates and potential candidates to answer questions about the training requirements to achieve a professional appraisal designation as well as potential career paths and opportunities that may be available to those wishing to pursue a career in the appraisal field. Joanne works with Memorial University through the Business Co-op School to bring awareness to real estate consulting as a career path. She presented a career overview presentation in the fall of 2015 at the Co-op Education Career Opportunities Seminar outlining career opportunities for individuals who wish to pursue a professional designations with AIC. After taking over management of the St. John's office she revitalized the practice of hiring business co-op students exposing a new group of future young professionals to AIC and real estate consulting as a career; she has also assisted other offices within Atlantic Canada in developing a similar program of working with local universities to facilitate the hiring of business students.
Community Involvement
Joanne also volunteers with various real estate and professional organizations. She has been serving on the Building Owners and Managers Association of Newfoundland and Labrador (BOMANL) since 2008 and currently holds a director position with the organization. During her time on the BOMANL board Joanne has held various positions, including past chair of the events committee, past chair and co‐chair of the awards Committee, and member of the bylaw committee. Joanne served on the BOMEX 2011 Strategic Committee and was chair of the BOMEX 2011 Marketing Committee. She was awarded the BOMANL President's Award for her commitment and contribution to the development and success of the BOMANL organization.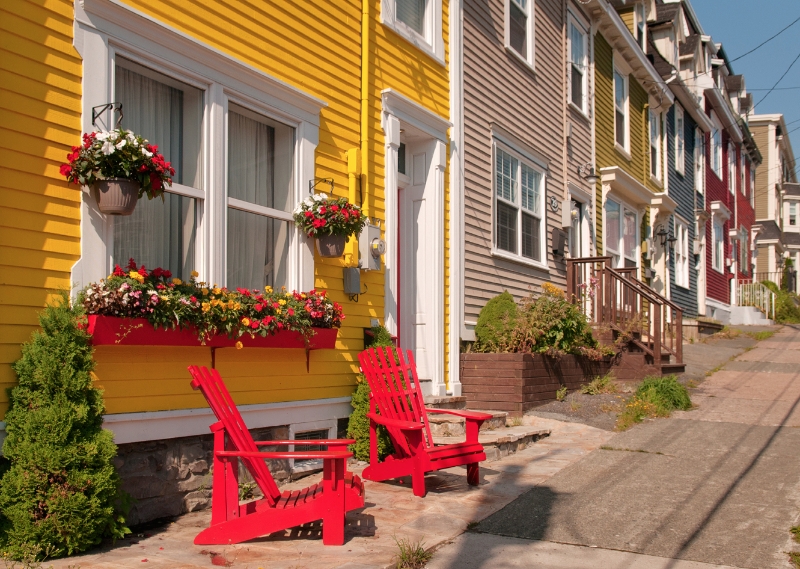 Joanne is also a Director and Treasurer of Downtown St. John's. She joined the board in 2015 as a director and was elected to the Treasurer position in January 2016. She also chairs the BIA Levy committee that is working with the City of St. John's to develop a new program for calculation and collection of the BIA Levy.
As well as being involved in various professional organizations Joanne, through her work with BOMA NL, has been a long standing supporter of the Drug Abuse Resistance Education (DARE) program –assisting in organizing industry events to provide sponsorship to this program. After taking over management of the St. John's office Joanne implemented various drives and fundraisers within her office.
Most recently during the holiday season Joanne and her team at the St. John's office raised funds to sponsor a single mom and her daughter providing Christmas gifts and monetary grocery gift cards to help make the holiday season special for this family. In addition to her support for charities through her work at Altus Group Joanne is a supporter of various cancer organizations. She has participated in fundraisers for Run for the Cure; Shave for the Brave and the Relay for Life. In memory of her grandmother Joanne and various members of her family volunteer and participate in various fundraisers with the Alzheimer Society Newfoundland & Labrador
Congratulations to Joanne Slaney.  AIC applauds her for her significant accomplishments within the appraisal profession and her contributions to her community.