AIC backs Ontario's new rules on syndicated mortgages. MortgageBrokerNews.ca, Mar 28, 2018
Provinces should be consistent on syndicated mortgages says AIC. Wealth Professionals Canada, Mar 26, 2018
NAS trying to forestall looming crisis. MortgageBrokerNews.ca, Mar 16, 2018
ANALYSIS: Concerns about property values overblown, experts say. Yukon News, March 8, 2018
Qu'advient-il de ces maisons des « horreurs » une fois les meurtres élucidés? Radio-Canada, February 18, 2018
Home sales and prices declining in Toronto (VIDEO). CBC's The National, August 15, 2017
Home sellers struggling with closing complications after big chill hits market. Toronto Star, August 12, 2017
Swimming pool business 'crazy busy' despite lousy weather. Toronto Star, July 29, 2017
Real estate market uncertainty is forcing appraisers to take a second look. Financial Post, June 1, 2017
Investors in SkyCity Centre development owed interest as bonds default. CBC News, May 23, 2017
Affordable and Social Housing: how qualified appraisers can help. The Municipal Information Network, May 15, 2017
Relief for overheated markets: As prices soar and bidding wars become the norm, appraisals can cool things down by offering homebuyers a realistic picture of a property's true value. CMP Magazine Issue 12.04, page 42
How Appraisal Reports Help REALTORS® During a Crazy Market REMOnline May 2017
The Role of Appraisals: How do the Three Main Types of Building Appraisals Work? In Focus April 2017
The Role of Appraisals: What Factors Do Appraisers Consider? In Focus April 2017
There is not a 'one size fits all' housing policy that the federal government can implement by Keith Lancastle – The Hill Times, July 27, 2016
Appraisals — Who Do They Belong To? Canadian Mortgage Trends – May 17, 2016
Establishing market value based on facts, not on emotion – Globe and Mail (Page 5) – April 25, 2016
A formal appraisal is the best way to find out the value of your home Toronto Star – April 16, 2016
Sellers should seek multiple opinions to avoid 'shadow flipping,' experts say   Globe and Mail – British Columbia February 11, 2016
Four AIC members (Sanjit Singh, Oliver Tighe, Joanne Slaney and Peter Chan) are featured in REP Magazine's article on "Young Guns" – under-35 trailblazers in the real estate industry. November 27, 2015
AIC featured in the TD Insurance Newsletter re "Buying an Older Home"  March 2, 2015
REM Online reports on AIC's MOU with IVSC. November 27, 2014
Response to article on mortgagebrokernews.ca "Brokers call for appraisal changes". See comments provided by Keith Lancastle, CEO, AIC within the online forum.  
Business in Vancouver – Fraud Awareness Month – Letter to Editor April 10, 2014
AIC Designated Member, Craig Barnsley, AACI, P.App with BC Assessment provides insight into British Columbia 2014 Property Assessments on Radio Real Estate

  (January 7, 2014)
 Ottawa firm renews real estate advisory agreement with Public Works August 2013, The Ottawa Business Journal
Mediaplanet's Mortgages Report  June 2013, The Province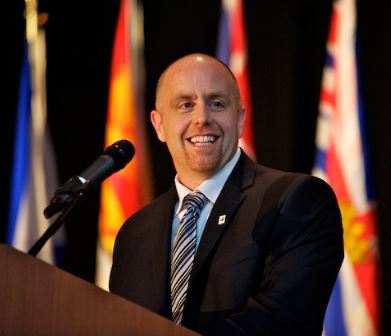 Comox Valley Appraiser Elected President of National Body

July 8, 2013, Comox Valley Record, Courtenay, British Columbia
Choose "smart" renovations

May 2nd, 2013 Metro Calgary, Regina, Halifax, Vancouver, Saskatoon, London, Winnipeg, Regina, Edmonton, Ottawa
Des rénos qui peuvent rapporter gros April 23rd, 2013, Radio-Canada
Renovate with eye to returns:  Home appraiser advises which makeovers increase value – or not April 20th, 2013, The Winnipeg Free Press
A Call for Credentialed Valuation Qualifications March 2013, Canadian Property Management
Shaky Foundations – How Ottawa's Computers Get Canadian Home Prices Wrong December 22, 2012, The Globe and MailThis article examines CMHC's role in the valuation of homes and includes quotes from AIC members.
Two houses built by Habitat for Humanity with the assistance of AIC-NS provides homes for two excited Halifax families December 3, 2012
The Appraiser Needs Appraising

National Post August 20, 2012 The above article appeared in the National Post and other papers across Canada. AIC has submitted the following letter to the editor to each of these publications
AIC Letter to Editor

Response to Mike Holmes article – August 21, 2012
Victoria Times Colonist publishes the AIC response August 22, 2012
Regina Leader Standard publishes the AIC response August 23, 2012
Banks go on Appraisal Alert Globe and Mail – June 13, 2012
AIC's RENOVA is referenced in Globe and Mail article: Create a Home Reno Budget that works May 24, 2012
AIC in Wealth Building

Media Planet Supplement to the National Post (distributed November 19, 2010) featuring Chair of the AIC Marketing and Communications Committee Beverly Girvan, AACI and AIC Director David Babineau, AACI
Home Renovation – How Much to Spend and Where Globe & Mail May 2010
Making your Renovations Pay Off  Toronto Star October 15, 2009