2021 Federal Budget Highlights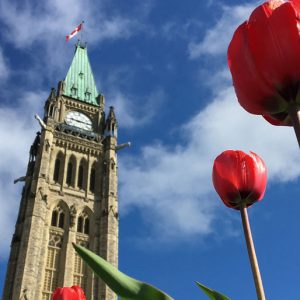 2021 Federal Budget Highlights

The federal government tabled its 2021 Budget on April 19, 2021. It can be viewed here: https://www.budget.gc.ca/2021/pdf/budget-2021-en.pdf

This was a historic one as the Minister of Finance, Chrystia Freeland, was the first woman in Canada's history to deliver a budget in the House of Commons.

While the 700+ pages document requires some follow up and clarification, here are a few commitments that were noticeable to the real estate industry:
An annual 1% tax on the value of non-resident, non-Canadian owned residential real estate that is considered to be vacant or underused, effective January 1, 2022.
In addition to up to $5,000 grants announced in last Fall's Economic Statement that will be delivered via Natural Resources Canada, provide $4.4 billion to CMHC to help homeowners complete home retrofits through interest-free loans worth up to $40,000. Loans would be available to homeowners and landlords who undertake retrofits identified through an authorized EnerGuide energy assessment. Pre and post-appraisals can be beneficial for many consumers who may be taking advantage of these programs.
$63.8 million over three years to Natural Resources Canada, Environment and Climate Change Canada, and Public Safety Canada to work with provinces and territories to complete flood maps for higher-risk areas. The need for updated flood maps in Canada was one of AIC's pre-pandemic recommendations as appraisers can help identify these risks to their clients with the proper data and we are encouraged to see that the federal government has committed funding towards this initiative.
Additional funding for affordable housing such as $1.5 billion for the rapid Housing Initiative, $600 million to renew and expand the Affordable Housing Innovation Fund and $315.4 million over seven years to increase payments through the Canada Housing Benefit.
Many were of the mind that the budget was going to have measures to address the overheated residential market, however, at first glance, it seems that the federal government has decided not to weigh in in any significant way – for the time being.

We will follow up and provide feedback on these different measures as they get implemented.

Please don't hesitate to contact the Advocacy team at

if you have any comments, feedback or questions.