Announcements
---
June 8 2017 – We would like to welcome  Steven Rocca as our  President. 
Steven is a partner and co-founder of Independent Appraisal Corp.  He started his Real Estate career in Sudbury, Ontario in 1995 as an appraiser and real estate agent at his family's full servi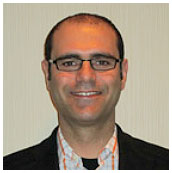 ce real estate firm.  In 1997, he moved back to the City of Ottawa where he had previously attended Carleton University, and worked in the appraisal division within a local building firm. 
 In 2000, Steven co-founded Independent Appraisal Corp.  and helped it grow to the very successful firm it is today.  Steven has extensive experience in residential appraisal and consulting services.  He has completed reports for large to small lending institutions, mortgage insurers, lawyers, taxation, government, and various private clients.  He also advises lenders on how to shape their internal appraisal processes. 
Steven currently sits on the Board of Directors of the Appraisal Institute of Canada – Ontario representing Region 6 (Ottawa and Kingston Chapters) in addition to sitting on various committees.  He is also a member of the Ottawa-Carleton Real Estate Board.
---