André Hannoush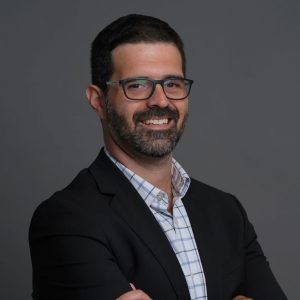 Andre joined the Appraisal Institute of Canada in April 2017 as the newly appointed Associate Director, Public Affairs. His primary role is to advocate and promote AIC-designated appraisers as the professionals of choice among government, industry and the public.
With nearly 10 years of experience in public affairs and public policy, including nearly nine years in the public sector working in multiple federal government departments, Andre has extensive experience in stakeholder relations, policy making, strategic planning, communications, media relations, research and analysis.
His accomplishments are multiple and varied such as playing a vital part in delivering the Vancouver 2010 Olympic and Paralympic Games, enhancing Canada's marine safety regime and creating and delivering Canada's 2014 National Infrastructure Plan.
A native of Aylmer, Quebec, he loves spending time with family and friends as well as being involved in sporting activities such as hockey, baseball and golf. He is a strong supporter of the Canadian Tire Jumpstart Charities that is dedicated to removing financial barriers so kids across Canada have the opportunity to get involved in sports as well as the Heart and Stroke Foundation.