Tyler Beatty Award for the Top Appraisers Under 40
The Tyler Beatty Award recognizes exceptional young appraisal professionals under the age of 40 – one male and one female – who are making significant accomplishments within the appraisal profession and their community.
Beginning in 2022, the Top Appraiser Under 40 award has been renamed the Tyler Beatty Award in honour of Tyler Beatty, P.App, AACI who passed away in March 2022. Tyler was not only an exemplary volunteer with the AIC and a very successful appraisal professional, his achievements had been fittingly recognized with the Top Appraiser Under 40 award in 2017.
Tyler Beatty was a tireless volunteer that has served the AIC in more capacities than can be enumerated. He's been active at a provincial level – in both BC and AB – and on the national level. He served as National Conference Chair, member of the Standards Sub Committee, long time member of the Admissions and Accreditation Committee. Tyler was also a key contributor to the development of the Mass Appraisal Standard, and much, much more.
NOMINATION ELIGIBILITY – Closed for 2023 – Reopens in early 2024!
Must be a designated appraiser
Must be less than 40 years of age by December 31st, 2023
Member must be in good standing with Appraisal Institute of Canada
Member cannot be a previous recipient of the Tyler Beatty Award (formally the Top Appraiser Under 40 Award)
AWARD OFFERINGS – Closed for 2023 – Reopens in early 2024!
"Tyler Beatty" Crystal Award
Jpeg file of award logo for email signature, business cards, marketing collateral, etc.
Formal presentation of the award at 2023 AIC National Conference
One Complimentary AIC Conference pass (2023 Conference)
NOMINATION PROCESS – Closed for 2023 – Reopens in early 2024!
STEP 1 – Complete Application Form
Please note: A designated appraiser can submit their own application or have their name submitted by someone else for consideration. Nominations not submitted with the Application Form provided below will be disqualified.
Click here to download the form in Adobe PDF
Click here to download the form in Word
The submission must demonstrate the nominees contribution to the valuation profession and/or their outstanding service in one or more of the following areas:
Career Accomplishments – demonstrated achievement of excellence within career and/or education
Service and Contribution to AIC –
1) Involvement in regional/chapter/provincial or national committees, events, education, and/or initiatives;
2) Representation of AIC within other professional bodies/business-related organizations; or
3) Promotion of profession.
Community Service – community involvement
Other – please provide other accomplishments that demonstrate the nominees leadership, innovation, creativity, commitment or impact.
STEP 2 – The Application Form must be sent to

by February 24, 2023 by 12:00 pm EST.
STEP 3 – The AIC Communications Committee will review all applications and make recommendations to the AIC Board of Directors.
STEP 4 – The award winners will be approved by the AIC Board of Directors.
---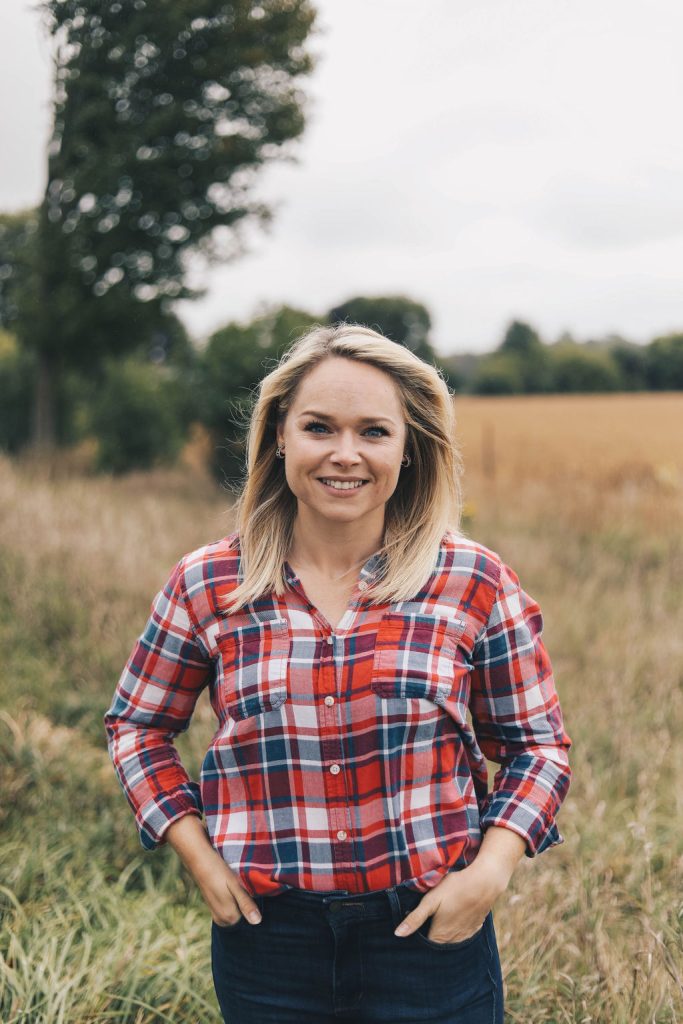 Kim Passmore, P.App., AACI
Ontario

Kim started her pursuit of the appraisal profession during her undergrad at the University of Guelph. During this time Kim took advantage of a summer internship at BC Assessment as well as UBC's online course offerings. Her early knowledge and interest in the profession helped her graduate simultaneously with a B.Comm. majoring in Real Estate & Housing along with the PGCV from UBC. Kim is a lifelong student and has dedicated herself to continuous education through a variety of means, including; CPD courses through UBC, industry education events, Provincial & National AIC conferences, as well as hosting a variety of guest speakers and educational content for her current team.
Upon graduation Kim started at S.W. Irvine & Associates in Guelph, ON. Although her work initially started off in the Residential space, from 2011 – 2015 Kim worked on a variety of rural projects across Southwestern Ontario under the mentorship of Steve Irvine. Kim obtained her AACI, P.App. designation in October 2014 and has continued her valuation work with a specialty in rural properties. 
In 2015 Kim along with (2) long-time colleagues had the opportunity to take over for their mentor, Steve Irvine (retiring founder of S.W. Irvine & Associates). Since this time, Kim has continued her valuation work with a focus on rural properties as well as co-managing the Farm Team. She has had the pleasure of mentoring and continuing to mentor numerous AIC Candidates who have achieved or are seeking their designation.
In addition to mentoring, Kim has given back to the appraisal profession through her volunteer work on the AIC-Ontario Board of Directors. From 2016 – 2022 Kim proudly served as Region 2 Director and now has the privilege of serving as AIC-Ontario President. In this role Kim is not only the youngest President in AIC-Ontario history but also the first female AACI, P.App. President.
Kim has been a regular volunteer with the Real Estate & Housing program at the University of Guelph having participated in a variety of capacities. Kim has given several Agricultural related presentations to industry stakeholders & associations as well as having written an article on COVID-19's Impact on Farmland Values in Southwestern Ontario. She is an active member of CAFA (Canadian Association of Farm Advisors) as well as Entrepreneurs' Organization. Recently, Kim has been recognized for her contributions at both the University of Guelph (Gordon S. Lang School of Business and Economics 2020 10×10 Alumni with Impact recipient) as well as the Entrepreneurs' Organization Toronto (EO Toronto 2021: Rising Star Award – Demonstrated a thirst for learning and leadership).
Eric Tworo, P.App., AACI
Ontario
After completing his degree at the University of Western Ontario, Eric began his career as a candidate member in 2009, working alongside his father at Appraisals North Realty Inc. in Sudbury, Ontario. He would obtain his CRA designation in 2011 while continuing to work towards his AACI, which he obtained in 2017. He would become a partner at Appraisals North in 2018, continuing to service the Northern Ontario region and focusing primarily on commercial and industrial properties.
From the onset of his career, Eric has been heavily involved in volunteering with the AIC. He has been an omnipresent member of the local chapter executive and a member of the AIC-ON Board of Directors on two occasions, from 2014-2017 and 2019-present. As a member of the board Eric has sat on a number of committees, is currently the president-elect and will serve his term as president of the AIC-ON board commencing at the 2023 AGM.
Throughout his career, Eric has strived to provide his clients with accurate, well written appraisal reports and has become a respected voice in the Northern Ontario real estate market. He takes pride in his ability to liaise with colleagues and is always available to discuss the local market or to chat about a complex appraisal question. Eric looks forward to the challenges that await in the next phase of his career and hopes to help the next generation of appraisers as they enter the profession.
---
VIEW PAST RECIPIENTS
2022:
Katie Manojlovich, AACI,P.App
JT Dhoot, AACI, P.App, CBV
2021:
Jessica Toppazzini, AACI, P. App
Aaron Harlang, AACI P. App
2020:
Ayda Chamcham, AACI, P. App
Sanjit Singh, AACI, P.App
2019:
Samantha Lawrek, AACI, P.App
Nicholas Ruta, AACI, P. App
2018:
Alison McGavigan, AACI, P.App
Simon Chin, AACI, P.App
2017:
Farah-Martine Dai, AACI, P.App
Tyler Beatty, AACI, P.App
2016:
Joanne Slaney, AACI, P.App
Cliff Smirl, AACI, P.App