Top Appraiser Under 40 Award
The Top Appraiser Under 40 Award recognizes exceptional young appraisal professionals – one male and one female – who are making significant accomplishments within the appraisal profession and their community.
NOMINATION ELIGIBILITY
Must be a designated appraiser
Must be less than 40 years of age by December 31st, 2019
Member must be in good standing with Appraisal Institute of Canada
Member cannot be on the current AIC Board of Directors or AIC Communication & Marketing Committee
Member cannot be a previous recipient of the Top Appraiser Under 40 Award
AWARD OFFERINGS
"Top Appraiser Under 40" Crystal Award
Jpeg file of award logo for email signature, business cards, marketing collateral, etc.
Formal presentation of the award at AIC National Conference
One Complimentary AIC Conference pass
$500 towards expenses to attend the AIC National Conference
NOMINATION PROCESS
STEP 1 – Complete Application Form
Please note: An appraiser can submit their own application or have their name submitted by someone else for consideration (the applicant's signature is required). Applications not submitted with the Application Form provided below will be disqualified.
Click here to download the form in Adobe PDF
Click here to download the form in Word
The submission must demonstrate the applicant's contribution to the valuation profession and/or their outstanding service in one or more of the following areas:
Career Accomplishments – demonstrated achievement of excellence within career and/or education
Service and Contribution to AIC –
1) Involvement in regional/chapter/provincial or national committees, events, education, and/or initiatives;
2) Representation of AIC within other professional bodies/business-related organizations; or
3) Promotion of profession.
Community Service – community involvement
Other – please provide other accomplishments that demonstrate the applicant's leadership, innovation, creativity, commitment or impact.
STEP 2 – The Application Form must be sent to ac.ad1555841576anaci1555841576a@sdr1555841576awa1555841576 by February 28th, 2019 by 12:00 pm EST.
STEP 3 – The AIC Nomination Committee will review all applications and nominate six finalists (Top 3 Male Applicants; Top 3 Female Applicants).
STEP 4 – The AIC Awards Committee will review the nominees and select the Top Male Appraiser Under 40 and the Top Female Appraiser Under 40.
STEP 5 – The recommended award winners will be approved by the National Board of Directors.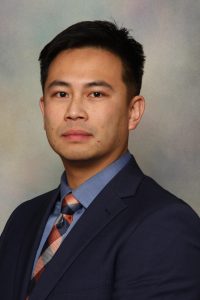 Simon Chin, AACI, P.App
Alberta
After graduating with a Bachelor of Commerce with Distinction from the U of A in 2003, he became an AIC Candidate in 2004, obtained a diploma in Urban Land Economics from UBC in 2011, his AACI designation in 2012, and a Masters of Business Administration from the U of A in 2016.
Simon's career and volunteer experience is just as impressive as his educational foundation. Simon held positions with Bourgeois & Company Ltd, the City of Edmonton, the Alberta Teacher's Retirement Board and Bourgeois Chin Associates before becoming Managing Partner (Edmonton) of Bourgeois Brooke Chin Associates and a valuation affiliation of Verra Group.
On the volunteer front, Simon has been equally busy; he has volunteered with the AIC-Alberta Edmonton Chapter, he is currently President of AIC-Alberta and he serves on its Advocacy, Promotion/Recruitment & Retention and Provincial Conference committees. Nationally, he is involved with the Professional Competency Interview program, the Standards Sub-committee, and has previously served on the Marketing & Communications and National Conference committees.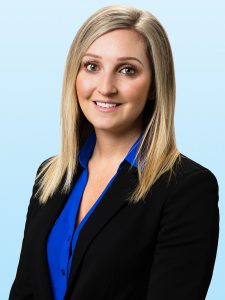 Alison McGavigan, AACI, P.App
Alberta
After earning a Bachelor of Science Degree from the University of Alberta (U of A) in 2009, Alison began her career path in real estate and achieved her Real Estate Associate designation that same year. She then completed an MBA from the U of A in 2013, and her Post Graduate Valuation Certificate (PGCV) from the University of British Columbia (UBC) in 2015. Having earned her AACI designation in 2016, and continuing to value education as a vital part of her ongoing career development, she is currently enrolled in the Reserve Fund Planning Program at UBC.
In her flourishing career with Colliers International, Alison has completed assignments on over $5 billion worth of real estate across all major asset classes, with a focus on multi-residential properties and industrial developments. She was honoured in both 2014 and 2015 with the Colliers Canada Valuation & Advisory Services Top Performer Award, Associate Category.
VIEW PAST RECIPIENTS
2017:
Farah-Martine Dai, AACI, P.App
Tyler Beatty, AACI, P.App
2016:
Joanne Slaney, AACI, P.App
Cliff Smirl, AACI, P.App