Tyler Beatty Award for the Top Appraisers Under 40
The Tyler Beatty Award recognizes exceptional young appraisal professionals under the age of 40 – one male and one female – who are making significant accomplishments within the appraisal profession and their community.
Beginning in 2022, the Top Appraiser Under 40 award has been renamed the Tyler Beatty Award in honour of Tyler Beatty, AACI, P.App, who passed away in March 2022. Tyler was not only an exemplary volunteer with the AIC and a very successful appraisal professional, his achievements had been fittingly recognized with the Top Appraiser Under 40 award in 2017.
Tyler Beatty was a tireless volunteer that has served the AIC in more capacities than can be enumerated. He's been active at a provincial l level – in both BC and AB – and on the national level, he has also served as National Conference Chair, member of the Standards Sub Committee, long time member of the Admissions and Accreditation Committee. Tyler was also a key contributor to the development of the Mass Appraisal Standard, and much, much more.
NOMINATION ELIGIBILITY
Must be a designated appraiser
Must be less than 40 years of age by December 31st, 2023
Member must be in good standing with Appraisal Institute of Canada
Member cannot be a previous recipient of the Tyler Beatty Award (formally the Top Appraiser Under 40 Award)
AWARD OFFERINGS
"Tyler Beatty" Crystal Award
Jpeg file of award logo for email signature, business cards, marketing collateral, etc.
Formal presentation of the award at 2023 AIC National Conference
One Complimentary AIC Conference pass (2023 Conference)
NOMINATION PROCESS
STEP 1 – Complete Application Form
Please note: An appraiser can submit their own application or have their name submitted by someone else for consideration (the applicant's signature is required). Applications not submitted with the Application Form provided below will be disqualified.
Click here to download the form in Adobe PDF
Click here to download the form in Word
The submission must demonstrate the applicant's contribution to the valuation profession and/or their outstanding service in one or more of the following areas:
Career Accomplishments – demonstrated achievement of excellence within career and/or education
Service and Contribution to AIC –
1) Involvement in regional/chapter/provincial or national committees, events, education, and/or initiatives;
2) Representation of AIC within other professional bodies/business-related organizations; or
3) Promotion of profession.
Community Service – community involvement
Other – please provide other accomplishments that demonstrate the applicant's leadership, innovation, creativity, commitment or impact.
STEP 2 – The Application Form must be sent to

by February 24, 2023 by 12:00 pm EST.
STEP 3 – The AIC Nomination Committee will review all applications and nominate six finalists (Top 3 Male Applicants; Top 3 Female Applicants).
STEP 4 – The AIC Awards Committee will review the nominees and select the Top Male Appraiser Under 40 and the Top Female Appraiser Under 40.
STEP 5 – The recommended award winners will be approved by the National Board of Directors.
---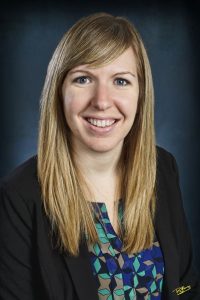 Katie Manojlovich, AACI,P.App
Newfoundland

Katie joined Altus Group in January 2011, while simultaneously undertaking studies towards her AACI Designation and continuing studies for her MBA. She successfully completed her MBA in 2013 and obtained her AACI designation in 2014. During her time at Altus, she worked on assignments throughout Newfoundland and Labrador, Nova Scotia, Ontario and Quebec. She joined the AIC-NL board in 2015, just one year after achieving her AACI designation in the position of Director. Since joining AIC-NL's board Katie has continued to increase her involvement at the local level moving into the President-Elect position in 2016, serving as President of AIC-NL in 2017 and past president position in 2018. At the end of her Presidential term, Katie continued her involvement at the board level returning to a Director role and taking on the Treasurer position which she currently holds.
Katie's commitment to the real property valuation profession is evidenced by her peers often seeking her guidance and input on various aspects of the profession. She has provided mentoring and training to appraisers within her local market and throughout the Atlantic region. She is a committed professional who engages with her coworkers and works hard to meet the needs of her clients. She is always willing to take on a challenge and always rises to the occasion. Katie has embraced the concept of the modern appraisal professional, by distinguishing herself as an appraiser using technology and data to augment their professional judgement and expertise. In doing so, she provides great insights for her clients and is a role model for young people embarking on an appraisal career. Katie joined the Assessment Division within the City of St. John's in February 2021 as an Assessment Market Analyst and currently works with the Division as a Senior Assessor. In this role, she is responsible for the assessment of residential and commercial properties throughout the City.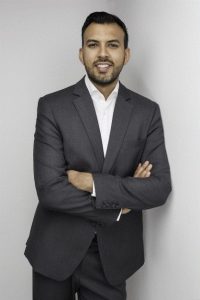 JT Dhoot, AACI, P. App, CBV
Alberta
JT started his career in banking, where he was introduced to real estate appraisal and the diverse opportunities available to specialists with demonstrated knowledge and expertise in real estate valuation. Upon obtaining his Bachelor of Applied Financial Services degree from Mount Royal University, he completed the Post-Graduate Certificate in Real Property Valuation at UBC and gained experience as a fee appraiser pursuing his AACI, P. App designation. His curiosity and commitment to professional development motivated him to also pursue the Chartered Business Valuator designation, making him one of Canada's only dually-qualified professional valuators.
In pursuing knowledge development, JT has completed courses and certificates in various areas, including alternative dispute resolution and administrative justice and governance. Some of these credentials include the National Introductory Arbitration Course from the ADR Institute of Canada, the Certificate in Tribunal Administrative Justice from the Foundation of Administrative Justice, and the Enhancing Private Equity Governance and Not-for-Profit Governance Essentials Programs through the Institute of Corporate Directors. Currently, he is completing the ICD-Rotman Directors Education Program as a prerequisite for the ICD.D designation, while also taking the Master of Forensic Accounting program at the University of Toronto.
JT has positively impacted the real property valuation profession by sharing his knowledge and experiences through publications, presentations and community involvement. He co-authored a study for the UBC Sauder School of Business, Real Estate Division, and has authored two articles for Canadian Property Valuation magazine.He frequently meets with students and professionals seeking to learn more about careers in real estate and valuations. As a Sessional Instructor at the University of Calgary's Haskayne School of Business – Westman Centre for Real Estate Studies, JT teaches an undergraduate course on Real Estate Investment Analysis.
JT has served as a volunteer on the AIC's National Admissions and Accreditation Committee since 2018. He also volunteers on numerous boards and committees of organizations such as the Real Estate Council of Alberta, Calgary Assessment Review Board, Chartered Professional Accountants of Alberta, CBV Institute, City of Calgary and Vecova. He has embraced technology in his professional practice and business endeavours in order to analyze data and communicate insights in accessible ways. By establishing a robust online presence through social media and digital marketing, he has developed a diversified client base comprised of investors, professional advisors, public institutions, private organizations, and not-for-profit corporations.
---
VIEW PAST RECIPIENTS
2021:
Jessica Toppazzini, AACI, P. App
Aaron Harlang, AACI P. App
2020:
Ayda Chamcham, AACI, P. App
Sanjit Singh, AACI, P.App
2019:
Samantha Lawrek, AACI, P.App
Nicholas Ruta, AACI, P. App
2018:
Alison McGavigan, AACI, P.App
Simon Chin, AACI, P.App
2017:
Farah-Martine Dai, AACI, P.App
Tyler Beatty, AACI, P.App
2016:
Joanne Slaney, AACI, P.App
Cliff Smirl, AACI, P.App