Top Appraiser Under 40 Award
The Top Appraiser Under 40 Award recognizes exceptional young appraisal professionals – one male and one female – who are making significant accomplishments within the appraisal profession and their community.
NOMINATION ELIGIBILITY
Must be a designated appraiser
Must be less than 40 years of age by December 31st, 2020
Member must be in good standing with Appraisal Institute of Canada
Member cannot be a previous recipient of the Top Appraiser Under 40 Award
AWARD OFFERINGS
"Top Appraiser Under 40" Crystal Award
Jpeg file of award logo for email signature, business cards, marketing collateral, etc.
Formal presentation of the award at 2022 AIC National Conference 
One Complimentary AIC Conference pass (2022 Conference) 
NOMINATION PROCESS
STEP 1 – Complete Application Form
Please note: An appraiser can submit their own application or have their name submitted by someone else for consideration (the applicant's signature is required). Applications not submitted with the Application Form provided below will be disqualified.
Click here to download the form in Adobe PDF
Click here to download the form in Word
The submission must demonstrate the applicant's contribution to the valuation profession and/or their outstanding service in one or more of the following areas:
Career Accomplishments – demonstrated achievement of excellence within career and/or education
Service and Contribution to AIC –
1) Involvement in regional/chapter/provincial or national committees, events, education, and/or initiatives;
2) Representation of AIC within other professional bodies/business-related organizations; or
3) Promotion of profession.
Community Service – community involvement
Other – please provide other accomplishments that demonstrate the applicant's leadership, innovation, creativity, commitment or impact.
STEP 2 – The Application Form must be sent to awards@aicanada.ca by March 15th, 2021 by 12:00 pm EST.
STEP 3 – The AIC Nomination Committee will review all applications and nominate six finalists (Top 3 Male Applicants; Top 3 Female Applicants).
STEP 4 – The AIC Awards Committee will review the nominees and select the Top Male Appraiser Under 40 and the Top Female Appraiser Under 40.
STEP 5 – The recommended award winners will be approved by the National Board of Directors.
---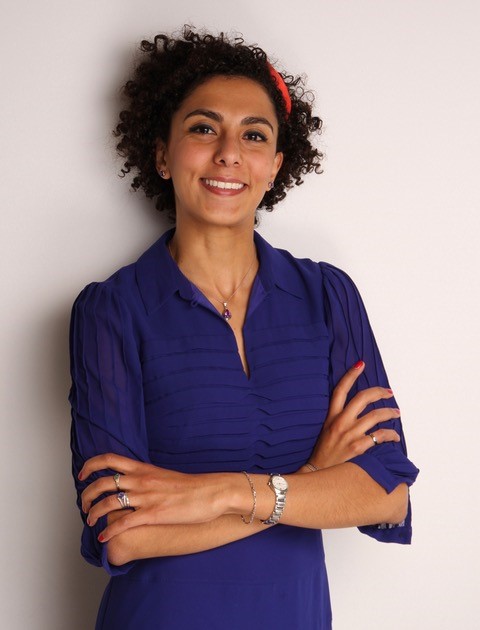 Ayda Chamcham, AACI, P. App
Quebec
Prior to moving to Montreal from France, Ayda Chamcham, AACI, P.App earned Master's degrees in Engineering from the National Institute of Applied Sciences (INSA de Rouen) and in Urban and Real Estate Management through the ESSEC Business School. Before moving to Canada where she became well-versed in commercial and industrial appraisals, she first worked as a building site project manager and (then) with a REIT in France.
She obtained her MRICS with the Royal Institution of Chartered Surveyors as well as her AACI with the AIC. Ayda has conducted hotel appraisals and feasibility studies for nordik spas, convention centres and waterparks in the province of Quebec, and, being fluent in Spanish, has also performed appraisal reports in Mexico and the Dominican Republic. She is now creating her own company to provide advisory and consulting services to the hospitality and real estate industries, feasibility and market studies, and appraisal reports.
Ayda has served the AIC Quebec Chapter since 2019 and is also involved in national committees with the AIC. She has served for three years on the Board of the Young Leaders Circle of the International Economic Forum of the Americas, where members engage in private conversations with academics, strategists and leaders to better understand international contexts, decisions and policies. She volunteers with organizations committed to help those surviving the streets and getting back on their feet. Ayda competes in triathlon races and, for her 35th birthday, has aspirations to cross the Strait of Gibraltar as part of the Oceans Seven challenge.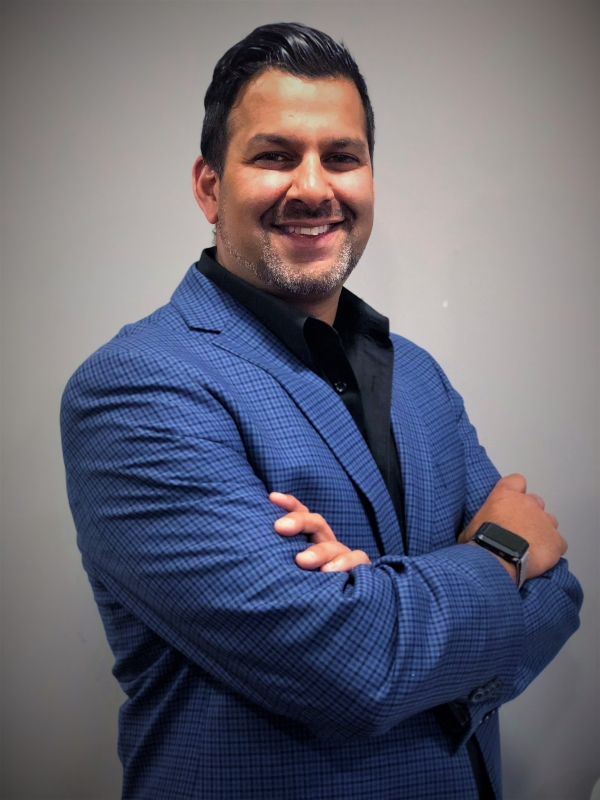 Sanjit Singh, AACI, P.App
Alberta
Sanjit grew up in Dartmouth, NS and graduated from Dalhousie University in 2005 with a Bachelor of Commerce Degree. In 2006, he moved to Calgary and, with a banking background, began working at HSBC Finance. Sanjit enrolled in the AIC's PCGV program and began contracting with SD Taylor and Company, an established Calgary residential firm that was conducting all of HSBC's appraisals. After gaining two years of practical experience in residential valuation, Sanjit met Tony Omura at Wernick Omura Ltd., a commercial valuation firm, where he was exposed to all facets of commercial valuation. In 2012, he became sole owner of Wernick Omura, grew the company from two to seven appraisers, and expanded into Edmonton and British Columbia. Today, Wernick Omura Singh is a fully diversified firm that conducts valuations in essentially all asset classes.
Sanjit started volunteering with the AIC immediately after becoming a Candidate in 2007 and became President of the AIC's Calgary Association in 2009. In 2011, he obtained his AACI, P.App designation and was elected to the Alberta Provincial Board of Directors as Calgary Chair. He began mentoring in 2012, and, by 2014, was at maximum capacity of four Candidates. In 2014, he became a BDI Interviewer, where he helped to certify Candidates for their AIC designations. In 2015, he became President of the Alberta Board and worked to maintain alignment of the strategic plan and to continue advocating for membership. In 2016, Sanjit joined the AIC National Communications Committee where he has collaborated with members across Canada to provide input and assess AIC marketing efforts. He has also contributed articles to Canadian Property Valuation magazine and has represented AIC-Alberta and AIC National through other marketing and promotional initiatives. In 2016, he obtained his MRICS designation from the Royal Institution of Chartered Surveyors.
---
VIEW PAST RECIPIENTS
2019:
Samantha Lawrek, AACI, P.App
Nicholas Ruta, AACI, P. App
2018:
Alison McGavigan, AACI, P.App
Simon Chin, AACI, P.App
2017:
Farah-Martine Dai, AACI, P.App
Tyler Beatty, AACI, P.App
2016:
Joanne Slaney, AACI, P.App
Cliff Smirl, AACI, P.App