Top Appraiser Under 40 Award
The Top Appraiser Under 40 Award recognizes exceptional young appraisal professionals – one male and one female – who are making significant accomplishments within the appraisal profession and their community.
NOMINATION ELIGIBILITY
Must be a designated appraiser
Must be less than 40 years of age by December 31st, 2020
Member must be in good standing with Appraisal Institute of Canada
Member cannot be a previous recipient of the Top Appraiser Under 40 Award
AWARD OFFERINGS
"Top Appraiser Under 40" Crystal Award
Jpeg file of award logo for email signature, business cards, marketing collateral, etc.
Formal presentation of the award at AIC National Conference
One Complimentary AIC Conference pass
$500 towards expenses to attend the AIC National Conference
NOMINATION PROCESS
STEP 1 – Complete Application Form
Please note: An appraiser can submit their own application or have their name submitted by someone else for consideration (the applicant's signature is required). Applications not submitted with the Application Form provided below will be disqualified.
Click here to download the form in Adobe PDF
Click here to download the form in Word
The submission must demonstrate the applicant's contribution to the valuation profession and/or their outstanding service in one or more of the following areas:
Career Accomplishments – demonstrated achievement of excellence within career and/or education
Service and Contribution to AIC –
1) Involvement in regional/chapter/provincial or national committees, events, education, and/or initiatives;
2) Representation of AIC within other professional bodies/business-related organizations; or
3) Promotion of profession.
Community Service – community involvement
Other – please provide other accomplishments that demonstrate the applicant's leadership, innovation, creativity, commitment or impact.
STEP 2 – The Application Form must be sent to [email protected] by March 15th, 2020 by 12:00 pm EST.
STEP 3 – The AIC Nomination Committee will review all applications and nominate six finalists (Top 3 Male Applicants; Top 3 Female Applicants).
STEP 4 – The AIC Awards Committee will review the nominees and select the Top Male Appraiser Under 40 and the Top Female Appraiser Under 40.
STEP 5 – The recommended award winners will be approved by the National Board of Directors.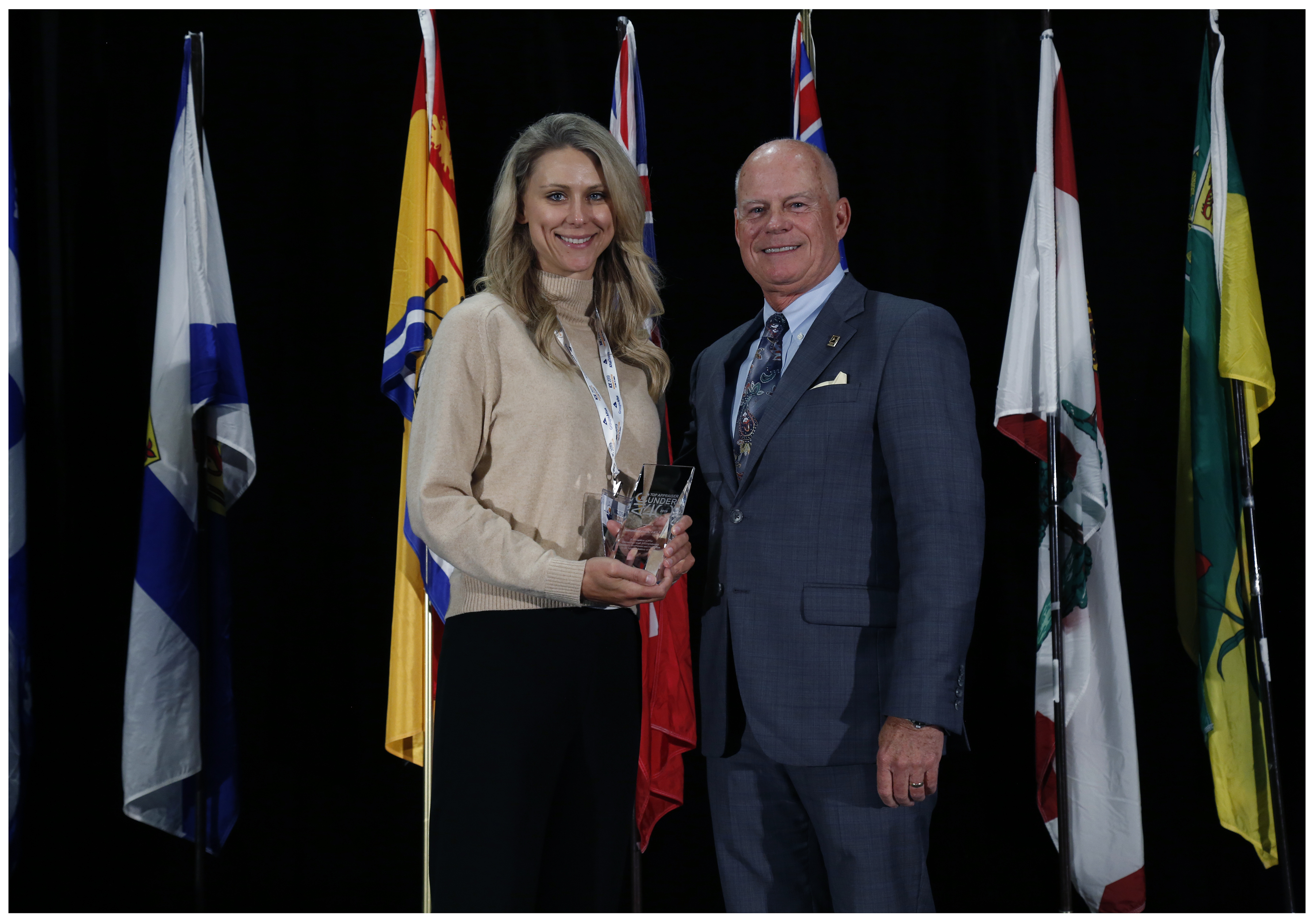 Samantha Lawrek, AACI, P.App
Saskatchewan
Samantha has been working as a fee appraiser since January 2008. She received her AACI, P. App designation in 2012. Her appraisal experience covers a broad spectrum of commercial, institutional, multi-residential and industrial properties amongst other types of real estate consulting. Samantha's specialties include high rise office tower valuation, shopping centre valuation, commercial valuation, industrial valuation, hotel/motel valuation, land development valuation and market lease analysis.
Samantha is the current President of the Saskatchewan Chapter of the Appraisal Institute and serves on the National Standards Committee which revises and edits the Canadian Uniform Standards and Professional Appraisal Practice which – the guiding document for all Appraisal Institute of Canada appraisals.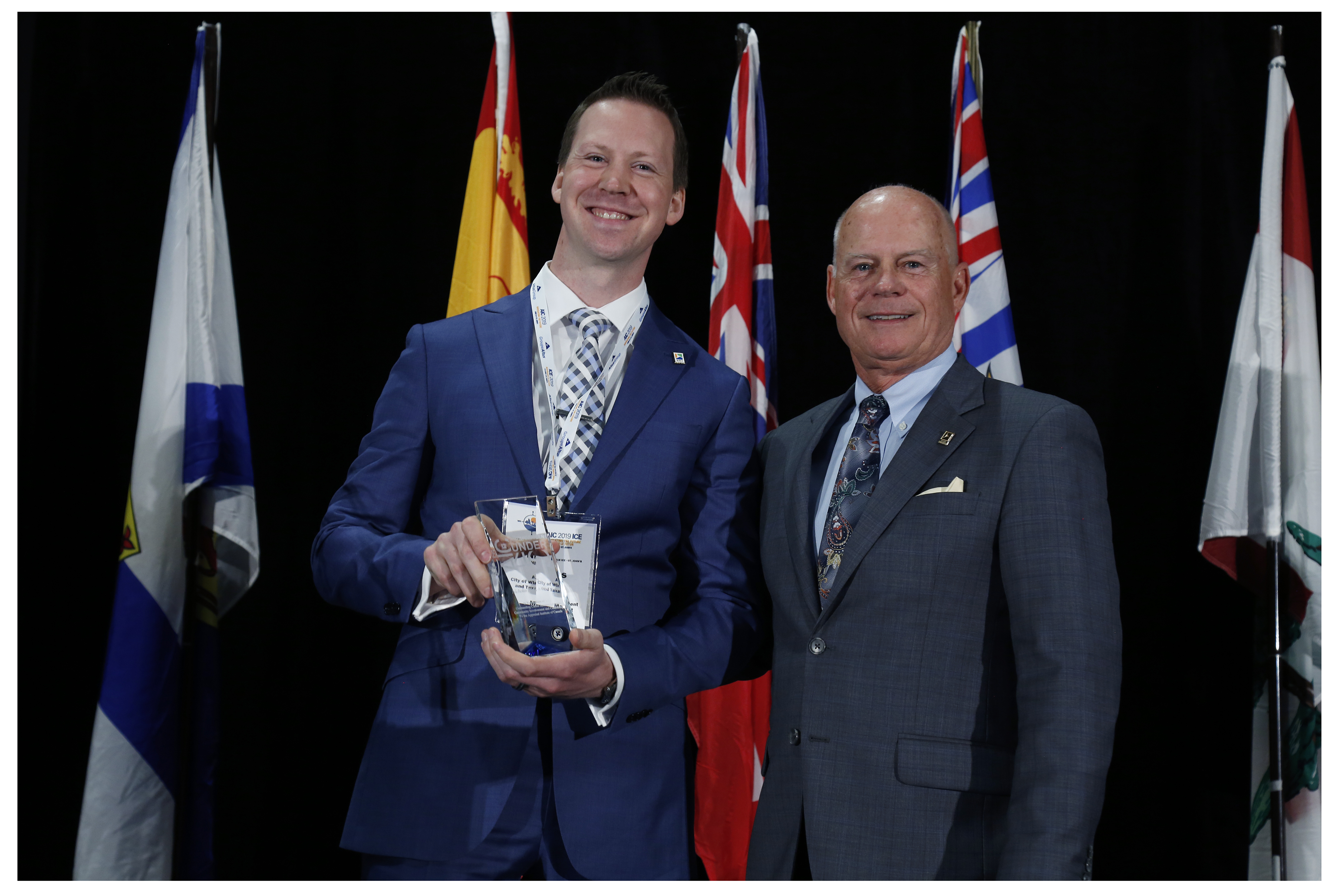 Nicholas Ruta, AACI, P. App
Manitoba
After graduating with a Bachelor of Commerce (Honours) Degree from the U of M in 2008, Nicholas completed a Post-Graduate Certificate in Real Property Valuation from UBC in 2010, received his AACI designation in 2011, an AAM designation from the Association of Assessing Officers of Manitoba in 2014, and a Masters of Public Administration with Distinction from the U of M and U of W in 2017. Recognizing the value of education and continuous improvement as an ongoing part of career development, Nicholas will graduate in May 2019 with a Diploma in Urban Land Economics from UBC.
As Area Coordinator-Office Portfolio at the City of Winnipeg Assessment and Taxation Department, Nicholas oversees the analysis, development, maintenance, and defense of mass appraised values for a portfolio of more than 2,400 properties valued at over $6.5 billion dollars. Nicholas is President-Elect of the AIC-Manitoba Chapter, and has served on the Board of Directors since 2014. Nationally, he is a member of the Standards Sub-Committee and the Advocacy Committee (Manitoba Representative). 
VIEW PAST RECIPIENTS
2018:
Alison McGavigan, AACI, P.App
Simon Chin, AACI, P.App
2017:
Farah-Martine Dai, AACI, P.App
Tyler Beatty, AACI, P.App
2016:
Joanne Slaney, AACI, P.App
Cliff Smirl, AACI, P.App