British Columbia

Proudly serving Appraisal Professionals within British Columbia & the Yukon
The Appraisal Institute of Canada – British Columbia (AIC-BC) is the provincial association of the Appraisal Institute of Canada (AIC) within British Columbia and Yukon Territory. Established in 1973, AIC-BC represents approximately 1,200 members and delivers AIC's member programs and services within the region.
AIC-BC's objective is to serve the profession and the public by implementing policies and programs to ensure the appraisal profession is advanced and the public is protected.
Career Opportunities
Real Estate Land Analyst – British Columbia
Permanent Full Time
| | |
| --- | --- |
| Residential Fee Appraiser – Lower Mainland – British Columbia | |
Senior Appraiser – British Columbia
Permanent Full Time
Appraiser – British Columbia
Contract
Property Agent – British Columbia
Permanent Full Time
Residential Appraiser – British Columbia
Permanent Full Time
See all jobs
---
PLEASE NOTE:

Health and safety is of utmost importance to the British Columbia Association of the Appraisal Institute of Canada (AIC-BC). Accordingly, the AIC-BC office will remain closed to reduce the risk of COVID-19 transmission. AIC-BC staff continue work remotely during normal business hours and will respond to all requests as soon as possible.
Effective June 1st, AIC-BC Members may visit the office on an appointment-only basis. Should you need to schedule an appointment, please email for availability.
AIC-BC Members continue to follow government and health authority recommendations to self assess, stay home, and physically distance. Please refer to the Appraisal Institute of Canada's COVID-19 Information for the Public and COVID-19 Information for Members pages for answers to frequently asked questions and other resources.
---
AIC-BC Annual General Meeting
Wednesday, November 25th, 2020
4:00 p.m. PST
The COVID-19 pandemic halted many operations this year and required organizations to press pause to review how to maintain service commitments amid new health guidelines and unique economic conditions.  This was no different for AIC-BC and resulted in the physical closure of the AIC-BC office and cancellation of all in-person meetings, including pre-planned Board and Strategic Planning sessions, as well as Chapter meetings.

Over the past few months, the AIC-BC Board of Directors and staff have been working together with BC Chapters to provide solutions for AIC-BC Members given these circumstances.  A pivot to a virtual event allows members to participate in Association meetings while eliminating any health risks associated with physically attending an in-person event. 

The 2020 AIC-BC Annual General Meeting (AGM) will be held electronically via Zoom, a virtual meeting platform with assistance from a contracted meeting host, Get Quorum.  While AIC-BC will be using new interactive video conferencing technology for this year's meeting, every effort has been made to ensure that the virtual meeting experience is as close to the in-person format as possible.

Meeting attendees will be able to:
see and hear all panelists at the AGM
see all PowerPoint slides, and other presentation materials being used at the meeting
vote on resolutions, as applicable, and
pose and receive responses to questions
In order to participate in the virtual AGM, you must pre-register by 12:00 p.m. (Noon) PST on Wednesday, November 18th, 2020. All registered members will receive a personal logon link in advance of the meeting. Please add "" to your safe sender list and watch for their email.

AIC-BC Members who do not register by the cut off on November 18th will be unable to attend the AGM.  AIC-BC Members who attend the 2020 AGM will receive one (1) Continuing Professional Development (CPD) credit.

Please click here to register for the 2020 AIC-BC Annual General Meeting.

In accordance with AIC-BC Bylaw Section 5.8, proxy voting is permitted. If you are unable to attend the 2020 Annual General Meeting, you may appoint a proxy to vote in your place. Only voting Members (AACI, P.App and CRA, P.App designated Members) in good standing may issue or receive a proxy. A proxy must be received not fewer than seven days before the time set for the start of a General Meeting; therefore, proxies must be received by the AIC-BC office no later than 12:00 p.m. (Noon) PST on Wednesday, November 18th, 2020.

The 2020 AGM Proxy Form can be found in the September 2020 WestCoast Appraiser or in the email sent to all members on October 23, 2020.

The following supporting documents for the 2020 AGM can be viewed in the registration email that was sent to you:
2020 AIC-BC AGM Agenda
2019 AIC-BC AGM Meeting Minutes
2019 – 2020 AIC-BC Audited Financial Statements (available after October 30, 2020)
In addition to this information, please be advised that a Special Resolution will also be presented at this year's AGM.

During the update of the AIC-BC Bylaws in 2017, the Board noted a number of opportunities to streamline and improve the Constitution and Bylaws of the Association. At the time, the focus of the Board was on ensuring that AIC-BC was compliant with changes to the Societies Act. The proposed Bylaw revisions address those previously identified opportunities. The proposed Bylaw revisions are predominantly administrative in nature, including the removal of extraneous language, particularly in instances where the Societies Act already includes requirements. The revisions also include language that will allow the AIC-BC flexibility to conduct virtual meetings and operations.

Members with questions or comments regarding the Special Resolution should email Executive Director, Christina Bhalla, in advance of the AGM.

If you experience any difficulty with the registration process, please contact us at .
---
AIC-BC wishes to congratulate the following AIC-BC Members for earning use of their AACI™ and CRA™ designations in 2019:
AACI, P.App
Jeff Frumento
Walter Bowden
Kelly Riley
Shannon Mah
Eric Yuen
Liam Fast
Que-Tran Hoang
Margaret Bowden
Alexandros Constandinou
Jayme Teare
Frances Sophia Schmidt
Becky Olson
Fang Xia (Tony) Liu
Jaclyn Chiu
Julian Hudson
Tommy Cote
CRA, P.App
Berk Aktug
Heather Getz
Chad Wright
Kristi Yzerman
Danielle Sutherland
Derek Funk
Wen Zhu
Brad Schmitz
Moheb Wahba
David Lam
Eleanor Chow
Carmen Tse
Gareth MacDonald
Amandeep Singh
---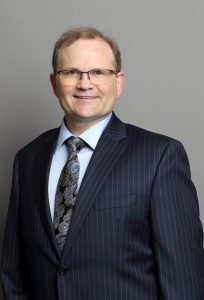 TERRY DOWLE, AACI, P.APP
AIC-BC PRESIDENT
AIC-BC congratulates Terry Dowle, AACI, P.App of Burnaby, BC on his election as President of the British Columbia Association of the Appraisal Institute of Canada. A Press Release was sent out in October 2019 advising of Terry's accomplishment.
---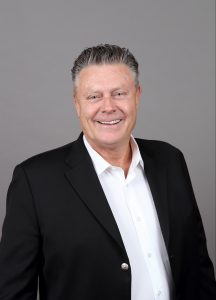 AIC-BC BOARD OF DIRECTORS RECOGNIZES DAN JONES, AACI, P.APP AS THE 2019 KEITH GOODWIN AWARD RECIPIENT
On Thursday, October 17th, 2019, AIC-BC President, Graham Held, AACI, P.App presented Dan Jones, AACI, P.App with the 14th annual Keith Goodwin Award. This award recognizes an AIC-BC Member who has demonstrated outstanding service, leadership, achievement, education, or mentoring. AIC-BC applauds Dan for his volunteerism and dedication to the AIC-BC. More information about the Keith Goodwin award, including past recipients, can be found at:
https://www.aicanada.ca/province-british-columbia/british-columbia/about-us/awards/.
---
Read all latest news and events