British Columbia

Proudly serving Appraisal Professionals within British Columbia & the Yukon
The Appraisal Institute of Canada – British Columbia (AIC-BC) is the provincial association of the Appraisal Institute of Canada (AIC) within British Columbia and Yukon Territory. Established in 1973, AIC-BC represents approximately 1,200 members and delivers AIC's member programs and services within the region.
AIC-BC's objective is to serve the profession and the public by implementing policies and programs to ensure the appraisal profession is advanced and the public is protected.
Career Opportunities
Residential Appraiser – British Columbia
Permanent Full Time
AIC Candidate; Appraiser Assistant – British Columbia
Permanent Full Time
Contract Appraiser Position – Vancouver Island – British Columbia
Permanent Full Time
Candidate or CRA – Victoria, BC – British Columbia
Permanent Full Time
Valuation Analyst/Analyste en évaluation – Ontario
Permanent Full Time
Full Time – Term – Ontario
Term Full Time
See all jobs
---
PLEASE NOTE:

Healthy and safety is of utmost importance to the British Columbia Association of the Appraisal Institute of Canada (AIC-BC). Accordingly, the AIC-BC office will remain closed to reduce the risk of COVID-19 transmission. AIC-BC staff continue work remotely during normal business hours and will respond to all requests as soon as possible.
Effective June 1st, AIC-BC Members may visit the office on an appointment-only basis. Should you need to schedule an appointment, please email for availability.
AIC-BC Members continue to follow government and health authority recommendations to self assess, stay home, and physically distance. Please refer to the Appraisal Institute of Canada's COVID-19 Information for the Public and COVID-19 Information for Members pages for answers to frequently asked questions and other resources.
---
AIC-BC wishes to congratulate the following AIC-BC Members for earning use of their AACI™ and CRA™ designations in 2019:
AACI, P.App
Jeff Frumento
Walter Bowden
Kelly Riley
Shannon Mah
Eric Yuen
Liam Fast
Que-Tran Hoang
Margaret Bowden
Alexandros Constandinou
Jayme Teare
Frances Sophia Schmidt
Becky Olson
Fang Xia (Tony) Liu
Jaclyn Chiu
Julian Hudson
Tommy Cote
CRA, P.App
Berk Aktug
Heather Getz
Chad Wright
Kristi Yzerman
Danielle Sutherland
Derek Funk
Wen Zhu
Brad Schmitz 
Moheb Wahba
David Lam
Eleanor Chow
Carmen Tse      
Gareth MacDonald
Amandeep Singh
---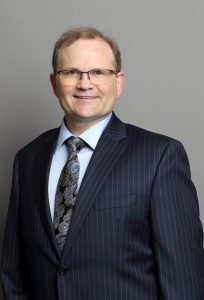 TERRY DOWLE, AACI, P.APP
AIC-BC PRESIDENT
AIC-BC congratulates Terry Dowle, AACI, P.App of Burnaby, BC on his election as President of the British Columbia Association of the Appraisal Institute of Canada. A Press Release was sent out in October 2019 advising of Terry's accomplishment.
---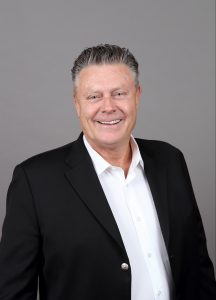 AIC-BC BOARD OF DIRECTORS RECOGNIZES DAN JONES, AACI, P.APP AS THE 2019 KEITH GOODWIN AWARD RECIPIENT
On Thursday, October 17th, 2019, AIC-BC President, Graham Held, AACI, P.App presented Dan Jones, AACI, P.App with the 14th annual Keith Goodwin Award. This award recognizes an AIC-BC Member who has demonstrated outstanding service, leadership, achievement, education, or mentoring. AIC-BC applauds Dan for his volunteerism and dedication to the AIC-BC. More information about the Keith Goodwin award, including past recipients, can be found at:
https://www.aicanada.ca/province-british-columbia/british-columbia/about-us/awards/.
---
Read all latest news and events