The Appraisal Institute of Canada – British Columbia (AIC-BC) is the provincial association of the Appraisal Institute of Canada (AIC) within British Columbia and Yukon Territory. Established in 1973, AIC-BC represents approximately 1,200 members and delivers AIC's member programs and services within the region.
AIC-BC's objective is to serve the profession and the public by implementing policies and programs to ensure the appraisal profession is advanced and the public is protected.
0518 Form Update
Per AIC's Communique dated July 17, 2019, please note that, effective immediately, the Appraisal Institute of Canada (AIC) has terminated its license agreement with Nationwide Appraisal Services (NAS) for the suite of AIC 0518 residential forms. Members may immediately begin using other, AIC-licensed forms to complete appraisal assignments requested by NAS.  For more information and for a list of forms providers licensed by AIC to provide the AIC Forms, please visit: https://www.aicanada.ca/members-home/professional-practice-resources/forms-templates/0518-faq/
——————————————————————–
AIC-BC & REIBC 2019 Letter of Understanding
On May 10, 2019, the British Columbia Association Appraisal Institute of Canada (AIC-BC) and the Real Estate Institute of British Columbia (REIBC) signed a Letter of Understanding which replaces the 2015 agreement. AIC-BC and REIBC recognize each other's organizations and their roles and continue to work together in a proactive way.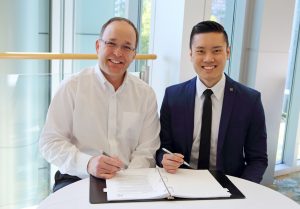 AIC-BC President, Graham Held, AACI, P.App
and REIBC President, Daniel John, RI.
——————————————————————–
2019/21 BC National Board Liaison, David Aberdeen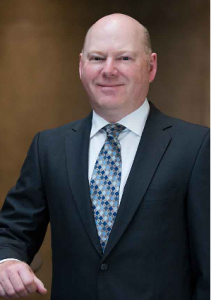 The AIC-BC would like to Congratulate David Aberdeen, AACI, P.App. on his appointment to the AIC Board of Directors.
David's AIC portfolio includes Chair of the Admissions Committee, Victoria Chapter Chair, National Adjudicating Committee, Professional Affairs Coordinating Committee, Professional Practice Regulations Review Committee, Advocacy Subcommittee, Professional Practice Special Investigator, and Appeal Subcommittee. David also sat as a Director on the Appraisal Institute of Canada—BC Association (AIC-BC) Board of Directors and as the Second Vice President of the AIC-BC.
——————————————————————–

Another successful BC Land Summit is in the books!
This event would not have been possible without  the commitment of the organizing partners, sponsors, speakers, volunteers, and delegates.
Thank you to all those who attended the 2019 BC Land Summit!
Photos and highlights will be available soon. 
Scrivener Article – July 2019
by: Christina Bhalla, BA, Secretary, BC Land Summit Society
AIC-BC members who attended the 2019 BC Land Summit are eligible to claim 12 CPD credits. Please update your record.
Career Opportunities
Property Valuator Negotiator 1 - British Columbia
Term Full Time
Candidate Member and/or Research Analyst - British Columbia
Permanent Full Time
TL Property Management Agent (20170850) - British Columbia
Permanent Full Time
Motivated Appraiser – Okanagan - British Columbia
Permanent Full Time
Associate - Ontario
Permanent Full Time
Property Inspector - Ontario
Permanent Full Time
See all jobs
Read all latest news and events