Awards
KEITH GOODWIN AWARD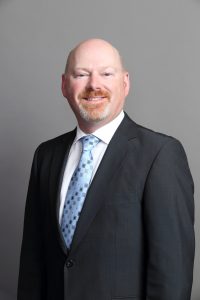 The KEITH GOODWIN AWARD is presented annually by AIC-BC to recognize a designated member for outstanding service, leadership, achievement, education, or mentoring. The award is named after AIC-BC's past Provincial and National president, Keith Goodwin, who personifies these attributes.
The 2022 Keith Goodwin Award was presented to David Aberdeen, AACI, P.App, by AIC-BC 1st Vice President, Sandra Behm, AACI, P.App at the virtual AIC-BC Annual General Meeting on November 3rd, 2022.
David became a Member of the Appraisal Institute of Canada (AIC) in 1989. David began his career in Ontario in the fee appraisal business before migrating to British Columbia. During his career he maintained a strong focus on expropriation and litigation work and formed D.A. Aberdeen & Associates. During his 30+ year career as an appraiser, David engaged with affiliate Associations, Members, and both the Provincial and National Board of Directors of the AIC. He was a strong advocate for the Association; however, he maintained a direct focus on the betterment of AIC-BC Members. David was a member of the Victoria Chapter for over seven years including acting as the Chair of Admissions, the Vice Chair, and Chair of the Chapter. David was also active with AIC-BC Committees. David was elected to the AIC-BC Board of Directors in 2014 and served until 2018. He served as BC Advocacy Representative, National Advocacy Subcommittee, and AIC-BC 2nd Vice President. David was also active at the National level of the AIC for over 14 years holding positions as Chair of the National Adjudicating Committee, member of Professional Affairs Coordinating Committee, Professional Practice Special Investigator, Ad Hoc Member, Appraisal Review Panel, Ecological Gifts Program, Environment and Climate Change Canada, and a member of the National Appeal Subcommittee. Although David is now retired from his practice and from the AIC, he still maintains relationships with many active AIC-BC Members.
On behalf of the entire BC Association Appraisal Institute of Canada membership, thank you and congratulations, David!
Past Recipients:
| | |
| --- | --- |
| 2021 – Douglas Janzen, AACI, P.App | 2012 – Karen Waldie, AACI, P.App |
| 2020 – John Sheldrake, AACI, P.App | 2011 – George Ward, AACI, P.App |
| 2019 – Dan Jones, AACI, P.App | 2010 – Keith Pritchard, AACI, P.App |
| 2018 – Kelvin Coley-Donohue, AACI, P.App | 2009 – David Osland, AACI, P.App |
| 2017 – Jack Cockwell, AACI, P.App | 2008 – Dennis Marks, AACI, P.App |
| 2016 – Dan Wilson, AACI, P.App | 2007 – John Dean, AACI, P.App |
| 2015 – Linda Hastings, AACI, P.App | 2006 – Harvey Erickson, AACI, P.App |
| 2014 – Craig Barnsley, AACI, P.App | 2005 – Michael Grover, AACI, P.App, Fellow |
| 2013 – John Peebles, AACI, P.App | |