Awards
KEITH GOODWIN AWARD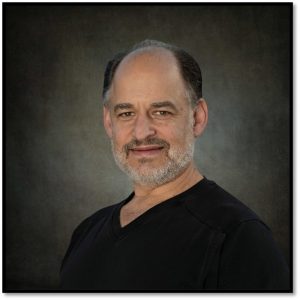 The KEITH GOODWIN AWARD is presented annually by AIC-BC to recognize a designated member for outstanding service, leadership, achievement, education, or mentoring. The award is named after AIC-BC's past Provincial and National president, Keith Goodwin, who personifies these attributes.
The 2021 Keith Goodwin Award was presented to Douglas Janzen, AACI, P.App, by AIC-BC President, Brett Garnett, AACI, P.App at the virtual AIC-BC Annual General Meeting November 18th, 2021.
Douglas Janzen, B.Sc. Ag., P.Ag, AACI, P.App owns and manages Janzen Consultants Ltd., a boutique company dedicated to agricultural real estate appraisal and business consulting. He has over 30 years of experience as a consultant, lender, and appraiser specializing in the agricultural sector. Extra-curricular work has included organizational volunteering and governance at the local and provincial levels of professional organizations (BC Association of the Appraisal Institute of Canada, BC Institute of Agrologists and the Alberta Institute of Agrologists). He is a past Board Member of Chilliwack Agricultural Commission and a number of other local civic boards. Douglas is a farmer and third generation owner of land purchased by his immigrant grandfather in 1932. In addition to growing Christmas Trees, Douglas has a collection of antique motorcycles and enjoys adventure motorcycle touring, mountain biking, and a cabin in the Cariboo. Douglas has been married to his wife Diane for 38 years and they have two adult daughters.
On behalf of the entire BC Association Appraisal Institute of Canada membership, thank you and congratulations, Doug!
Past Recipients:
| | |
| --- | --- |
| 2020 – John Sheldrake, AACI, P.App | 2012 – Karen Waldie, AACI, P.App |
| 2019 – Dan Jones, AACI, P.App | 2011 – George Ward, AACI, P.App |
| 2018 – Kelvin Coley-Donohue, AACI, P.App | 2010 – Keith Pritchard, AACI, P.App |
| 2017 – Jack Cockwell, AACI, P.App | 2009 – David Osland, AACI, P.App |
| 2016 – Dan Wilson, AACI, P.App | 2008 – Dennis Marks, AACI, P.App |
| 2015 – Linda Hastings, AACI, P.App | 2007 – John Dean, AACI, P.App |
| 2014 – Craig Barnsley, AACI, P.App | 2006 – Harvey Erickson, AACI, P.App |
| 2013 – John Peebles, AACI, P.App | 2005 – Michael Grover, AACI, P.App, Fellow |