Announcements
2019/20 AIC-BC President, Terry Dowle, AACI, P.App
TERRY DOWLE, AACI, P.App. ELECTED
AIC-BC congratulates Terry Dowle, AACI, P.App of Burnaby, BC on his election as President of the British Columbia Association of the Appraisal Institute of Canada.  A Press Release was sent out in October 2019 advising of Terry's accomplishment.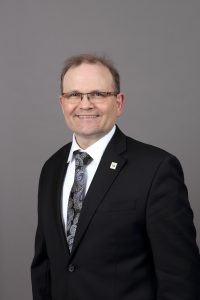 Newly Designated Members – January – December 2019.
AIC-BC wishes to congratulate the following AIC-BC Members for earning use of their AACI™ and CRA™ designations in 2019:
AACI, P.App
Jeff Frumento
Walter Bowden
Kelly Riley
Shannon Mah
Eric Yuen
Liam Fast
Que-Tran Hoang
Margaret Bowden
Alexandros Constandinou
Jayme Teare
Frances Sophia Schmidt
Becky Olson
Fang Xia (Tony) Liu
Jaclyn Chiu
Julian Hudson
Tommy Cote

CRA, P.App
Berk Aktug
Heather Getz
Chad Wright
Kristi Yzerman
Danielle Sutherland
Derek Funk
Wen Zhu
Gareth MacDonald
Moheb Wahba
David Lam
Eleanor Chow
Brad Schmitz    
Amandeep Singh                Carmen Tse
Industry Alerts
From affordable housing issues, to speculation tax, to tighter mortgage rules, to spikes and drops in housing prices, the British Columbia real estate market continues to be under the microscope.  Under these circumstances, while it is an opportune time for increased appraisal demand, it is also a time to exercise caution.  The AIC-BC will use this forum to share fraud-related notices as they are made available and would like to take this opportunity to share best practices and additional information about how AIC-BC Members can protect themselves and the public.
Industry Alerts
FICOM has advised of the following Industry Alerts:
A Notice of Hearing has been issued to Prem Lata Devi Singh
A Decision on Penalty and Costs – MA Campagna
Cease and Desist Order – Jay Kanth Chaudhary aka: Mike Kumar; George DeSouna; Jay Michaels
Notices of Hearing have been issued to Dean Frank James Walford and Loan Depot Canada
Industry Alert – Consent Order – Gabriel Jason Hoffart and John Stephen McKay
Industry Alert – Consent Order – Nasir Aziz Ansari
A Notice of Hearing has been issued to Gagan Deep Bachra
A Notice of Hearing has been issued to Shane Christopher Ballard
Industry Alert – Consent Order – Adil Jafferali Virani
Industry Alert – Consent Order – Anil Sagar
Beneficial Ownership Register Advisory
Notice of Hearing has been issued to Manjot Kaur Khunkhun
For general mortgage broker inquiries, call:
Office of the Registrar of Mortgage Brokers
BC Financial Services Authority
Phone: 604-660-3555 | 866-206-3030 (toll free) | Fax: 604-660-3365
2800 – 555 West Hastings Street | Vancouver, BC | V6B 4N6
Email: | Website: www.bcfsa.ca
AIC Fraud Prevention Tips:
Know your client.
Know your market – heated markets are hubs for fraud.
Exercise due diligence in your research — property flips, sales/listing history and exposure time can tell a story.
Issue letters of engagement with every assignment but particularly with unfamiliar clients.
Password-protect your reports and only give the password to your client.
Decline if it doesn't feel right – providing a reliance letter to a new intended user is not a mandatory requirement; you have the right to decline – it is an extension of risk.
If you suspect that your report has been altered or compromised, you should immediately*:
Advise your client, if appropriate, of the suspected activity;
Report suspected fraudulent activity to the Appraisal Institute of Canada – BC Association Executive Director, Christina Bhalla, to request that an email broadcast be sent out to the AIC-BC Membership;
Report any suspected fraudulent activity to the Appraisal Institute of Canada's Director – Professional Practice, Shelley Poirier.  Information will be held on record should a related claim or complaint arise;
Contact BCFSA at brokerconduct@bcfsa.ca or 604-660-3555 to advise of the suspected activity;
Alert your local police to advise of suspected activity and obtain a case number.
*These recommendations are for general information purposes only and should not be construed as legal advice.  AIC-BC urges Members to contact AIC's Director of Professional Practice with specific questions or for additional guidance.
For more information, please refer to the following AIC publications:
Protecting Yourself Against Valuation Fraud
Mortgage Fraud Red Flags and Warning Signs for Valuation Experts
Avoiding Mortgage Fraud is Everyones Business