2021 – Volume 65 – Book 3
Canadian Property Valuation Magazine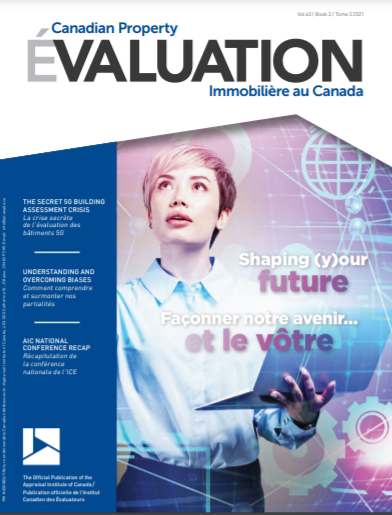 2021 – Volume 65 – Book 3
The Secret 5G Building Assessment Crisis
Positive Real Covenant Enforceable as a Contractual Obligation
Understanding and Overcoming our Biases
Shaping (Y)our Future
Issue Articles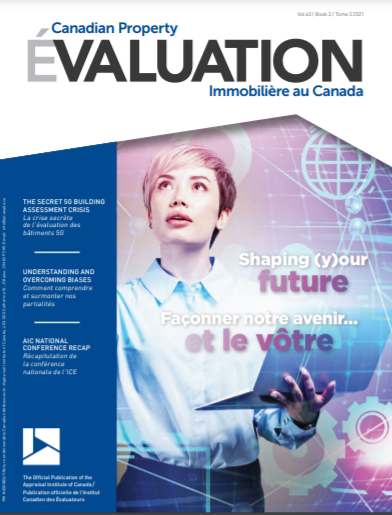 2021 – Volume 65 – Book 3
Positive real covenant enforceable as a contractual obligation?
LEGAL MATTERS By John Shevchuk, Barrister & Solicitor, C.Arb, AACI(Hon) Parcels of land (including air space parcels) that are dependent upon other parcels of land for their full use and enjoyment raise interesting and complicated issues for the law to…...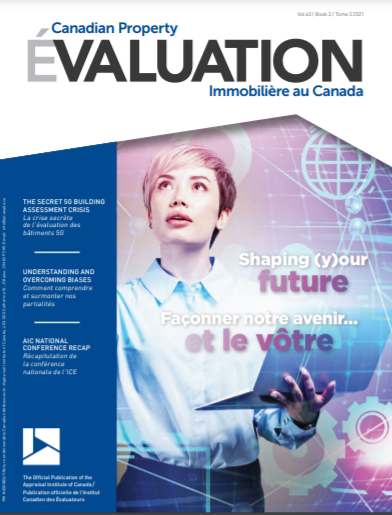 2021 – Volume 65 – Book 3
Understanding and Overcoming Our Biases
President's Council on Diversity and Inclusion By Ashita Chandra, B.Comm(H), Candidate Member AIC, Realtor, Musso Appraisals Inc., Ontario and Andy Pham, BBA, AACI P.App, Vice President, Canadian Asset Management, BentallGreenOak, Sun Life Mortgages Investments, British Columbia You have implicit biases. Bias…...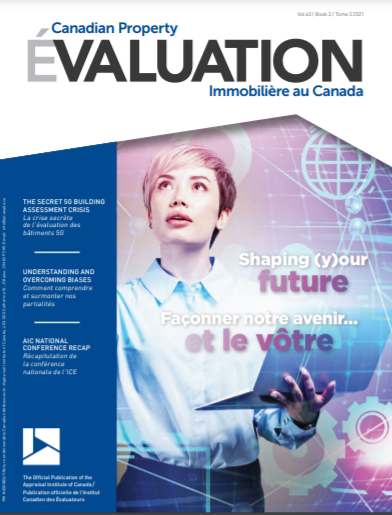 2021 – Volume 65 – Book 3
The secret 5G building assessment crisis
By Roy B. Bennett, President, Antenna Management Corp., Vancouver, BC Why should assessors care that the world is shifting to 5G? Canadian telephone companies (telcos) are deploying $45 Billion over the next five years to bring 5G networks to urban…...