2022 – Volume 66 – Book 3
Canadian Property Valuation Magazine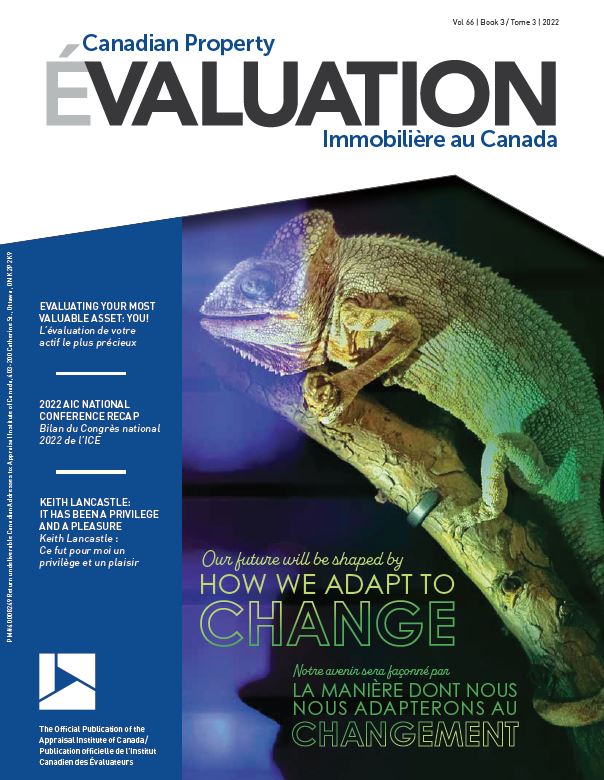 2022 – Volume 66 – Book 3
Our future will be shaped by how we adapt to change
Evaluating Your Most Valuable Asset: You!
2022 AIC National Conference Recap
Landlord's Covenant of 'Quiet Enjoyment' v. Landlord's Covenant to Repair
Issue Articles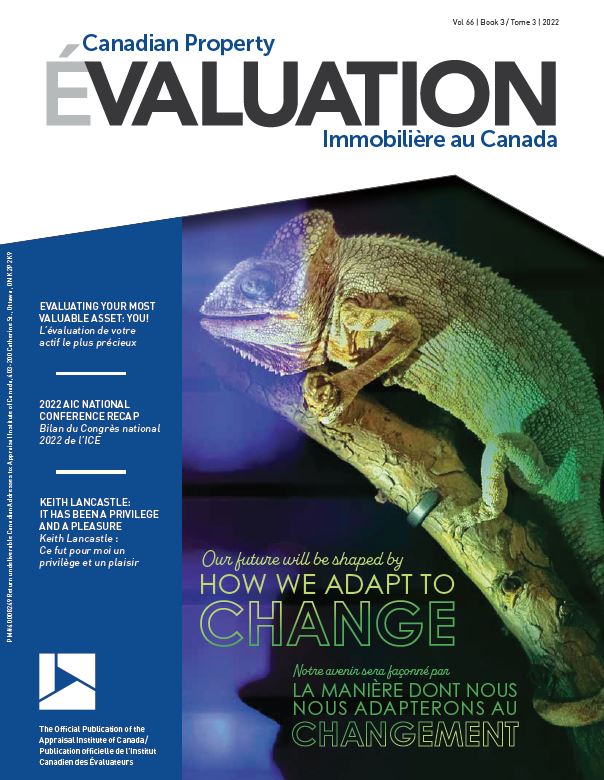 2022 – Volume 66 – Book 3
Landlord's Covenant of 'Quiet Enjoyment' v. Landlord's Covenant to Repair
By John Shevchuk AACI(Hon), Barrister & Solicitor, C.Arb, RI Leases often contain an express covenant from the landlord in favour of the tenant to provide 'quiet enjoyment.' In the absence of an express covenant, the common law implies such a…...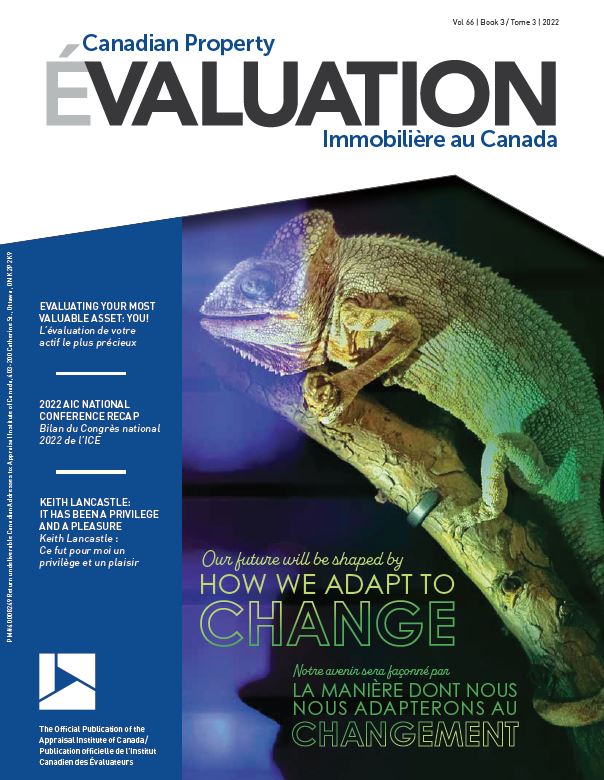 2022 – Volume 66 – Book 3
Our future will be shaped by how we adapt to change
By Suzanne de Jong, AACI, P.AppPresident, Appraisal Institute of Canada It is often said that the only constant in life is change. While this expression is well known to all, I would point out that not all change is created…...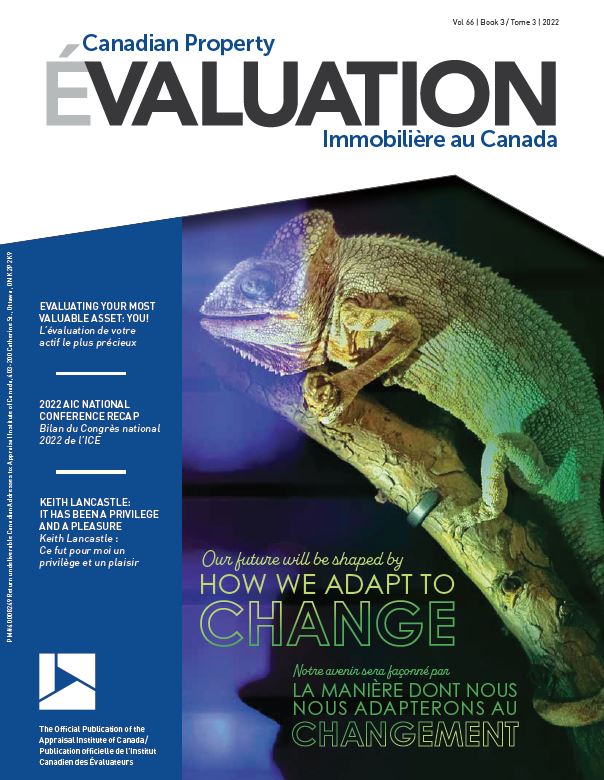 2022 – Volume 66 – Book 3
Evaluating your most valuable asset: YOU!
By Dominique Paquet, AIC Candidate Member, Moncton, NB Note: This article is adapted from a presentation made by Dominique Paquet at the 2022 Appraisal Institute of Canada national conference. No one can argue, the global pandemic has affected most of…...