Fellows
The title of Fellow is granted to Designated Members who have distinguished themselves by their exemplary contributions to the profession. This is demonstrated by a high level of excellence and achievement that has contributed to the advancement of the profession. The Fellowship Award is granted at the discretion of the National Board of Directors.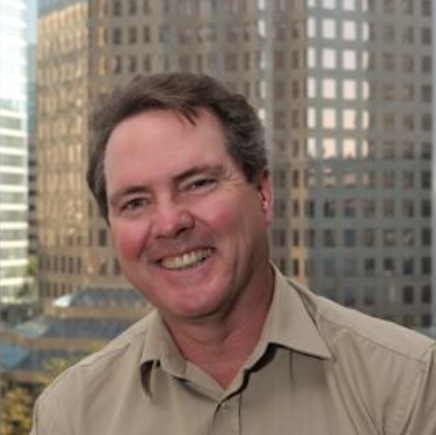 Larry Dybvig, AACI, P. App, Fellow
British Columbia
Larry Dybvig joined the Appraisal Institute of Canada in 1978. In his over 43 year tenure with the AIC, he has shown exemplary contributions to the appraisal profession at local, provincial, and national levels.
At a national level, Larry has been involved in numerous committees that have helped AIC and its Members navigate through complex issues and market challenges. He was a member of the National Governing Council, a valued member and advisor to the Standards Sub- Committee, a member of the Peer Review Committee and Nominating Committee, as well as a member of working groups responding to international valuation initiatives such as Financial Reporting Standards and International Valuation Standards. He was also involved as an advisor to the AIC's Professional Liability Insurance program. Currently, he provides his expertise to the National Appeals Committee.
Larry is also an exceptional teacher. He is a subject matter expert with AIC-BC, providing education and guidance to his peers and new association members. He is an Appraisal Institute of Canada Certified Instructor for numerous valuation courses offered through UBC. In this capacity, he taught hundreds of AIC Members over a decade. He is also an instructor of the Ethics and Standards course, delivering over 200 courses since 1993.
Jan Wicherek, AACI, P.App, Fellow
Prince Edward Island
Jan is an AACI, fee appraiser, residing on PEI, who works province-wide in all aspects of real property assessment, valuation, and consulting. He has been working in the real estate valuation field for over 15 years. His past and current professional roles include President-Elect of the AIC; Vice-President on the AIC Executive Board; PEI Director on the AIC National Board; PEI National Advocacy Representative; Provincial Board Member of the PEI-AIC; PCI Interview Examiner; Peer Reviewer; as well as chair, co-chair and member of various national committees.
---
Past recipients
T. Fox, AACI, P.App
P. McLean, AACI, P.APP
D. Babineau, AACI, P.App
A.M. Barber, AACI, P.App
D.A. Beatty, AACI, P.App
G.S. Bennett, AACI, P.App
R. Bower, AACI, P.App
D. Brewer, AACI, P.App
L. Brosseau, AACI, P.App
D.J. Clark, AACI, P.App
J.A. Clark, AACI, P.App
P.J. Clark, AACI, P.App
R. Colbourne, AACI, P.App
M.Colgan, AACI, P.App
W. Crawford, AACI, P.App
D. Doucet, AACI, P.App
B. Duncan, AACI, P.App
G.D. Frampton, AACI, P.App
B.D. Girvan, AACI, P.App
K. Goodwin, AACI, P.App
W.G.R. Gosset, AACI, P.App
M.R. Grover, AACI, P.App
C. Hardy, AACI, P.App
C.G. Hayes, AACI, P.App
D.C. Highfield, AACI, P.App
D.F. Hildebrand, AACI, P.App
D.F. Horne, AACI, P.App
L.H. Howard, AACI, P.App
A.M. Ingram, AACI, P.App
I. Jorgensen, AACI, P.App
P.J. Kempton, Sr., AACI, P.App
J.M. Kirkland, AACI, P.App
D.W. Lambert, AACI, P.App
P. Lawrek, AACI, P.App
M.A. Martyn, AACI, P.App
R. Mason, AACI, P.App
G. Maurice, AACI, P.App
M.J. Mendela, AACI, P.App
P. MacLellan, AACI, P.App
D.H. Moore, AACI, P.App
B.F. McMullan, AACI, P.App
L.W. North, AACI, P.App
P. Olscamp, AACI, P.App
D. Osland, AACI, P.App
R. Robson, AACI, P.App
D.J. Rundell, AACI, P.App
G.A. Shufelt, AACI, P.App
D. Shum, AACI, P.App
L. Smith, AACI, P.App
R.C. Soderquist, AACI, P.App
K.F. Stroud, AACI, P.App
R.Tipple, AACI, P.App
G.J. Tomiuk, AACI, P.App
G. Uba, AACI, P.App
R.E. Wade, AACI, P.App
B. Wagar, AACI, P.App
G.A. Ward, AACI , P.App
A.R. Warga, AACI, P.App
G. Wilkinson, AACI, P.App
D. Wilson, AACI, P.App
S. Wilson, AACI, P.App
S. Young, AACI, P.App