Honorary AACI
This membership category, instituted in 2007, is awarded to individuals who are ethically above reproach; publicly recognized as leaders in business, law, academia, and other professions, and contribute to the Institute's advancement of the profile, respect, body of knowledge, and advocacy of the valuation profession. The Honorary AACI is granted at the discretion of the National Board of Directors.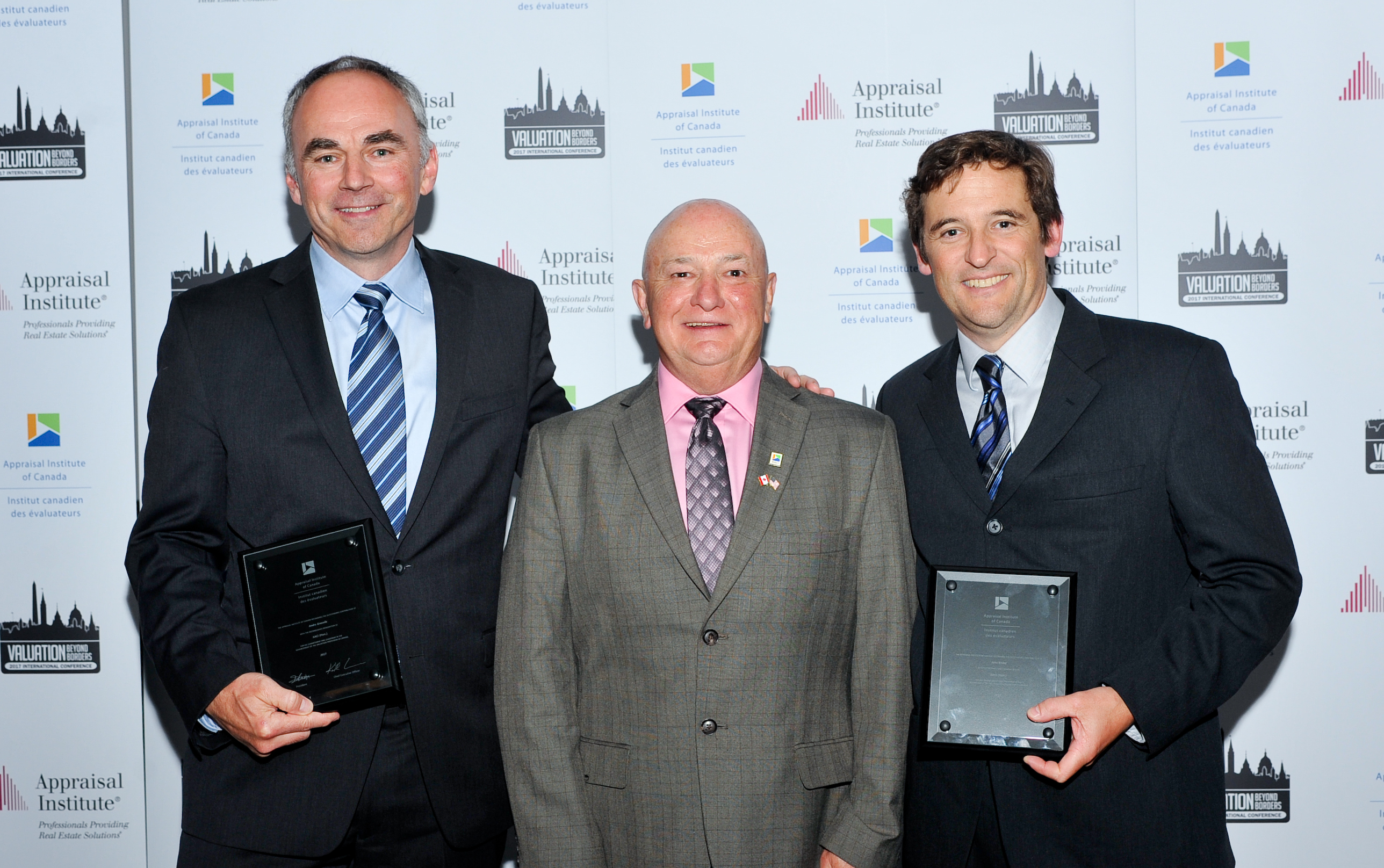 André Gravelle, AACI (Hon.) and John Bridal, AACI (Hon.)
British Columbia
André began working with AIC in the 1990s, as the old AIC education program started to lose momentum and UBC and AIC decided to collaborate and develop the AIC Program of Study. In 2002, when UBC became the sole provider of AIC English Education, André took on the responsibilities of the day-to-day business of the Real Estate division. André continues to show immense dedication to the AIC Program of Study, and plays a vital role in the Admissions and Accreditations Committee.
John has played a key role in the AIC education program since the 1990s, and has been integral in the success of the UBC/AIC collaboration. Since UBC became the sole provider of AIC English Education, John has been responsible for the development and delivery of the courses, and he works with AIC members who are employed as tutors, professors and content providers. John is a vital member of the Admissions and Accreditation Committee, and plays an active role in lending his expert advice and experience.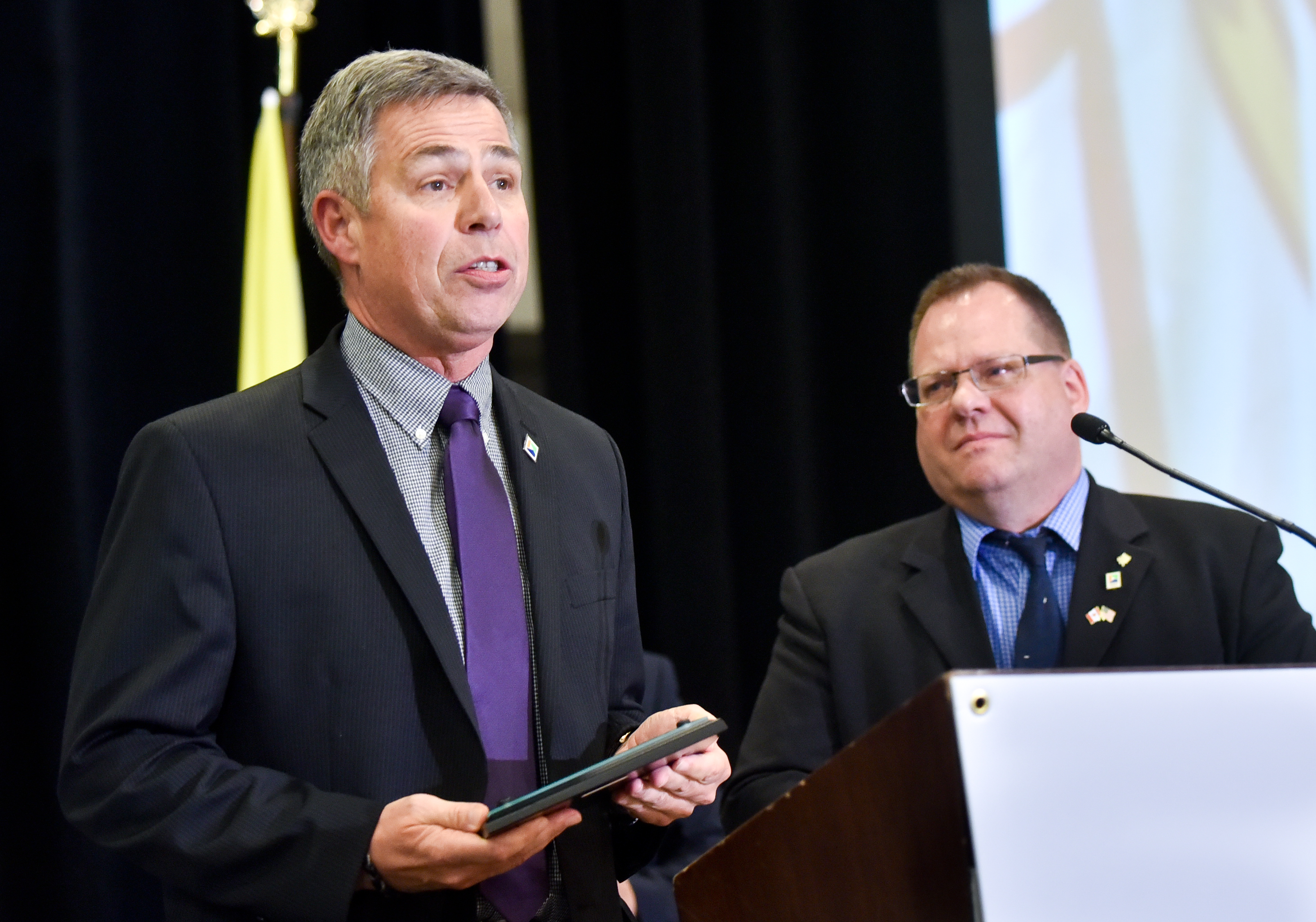 Keith Lancastle, AACI (Hon.)
Ontario
Since joining AIC 6 years ago, Keith has made a significant difference in the Institute. He has been strategic, open and collaborative; has changed the culture of AIC to be member driven and member-centric; and has provided incredible leadership that has elevated the profile and reputation of the profession to new heights.
Past recipients
Richard L. (Rick) Borges II, MAI, SRA, Past President Appraisal Institute
Sheila Botting, Senior Practice Partner, Client Cabinet & National Leader, Deloitte Real Estate at Deloitte Toronto, Ontario
John Bridal, Associate Director, Program Development, Diploma, AIC, BBRE & Certificate Program, University of British Columbia
Michael Brooks, Partner Aird & Berlis LLP Toronto, Ontario
Dr. James DeWald, Associate Professor, Strategy and Global Management Haskayne School of Business, University of Calgary Calgary, Alberta
Connie Fair, President and Chief Executive Officer, BC Land Titles & Survey Authority (LTSA) Victoria, British Columbia
André Gravelle, Director, Diploma, AIC, BBRE & Certificate Programs, University of British Columbia
Craig Kelman, Owner, Kelman & Associates and Editor/Publisher of the Canadian Property Valuation magazine
Keith Lancastle, Chief Executive Officer, Appraisal Institute of Canada
Georges Lozano, Retired Chief Executive Officer, Appraisal Institute of Canada Ottawa, Ontario
Jane Londerville, Associate Professor Housing & Real Estate Management Advisor University of Guelph Guelph, Ontario
Davida Mckay, Executive Director, AIC-Nova Scotia and the Nova Scotia Real Estate Appraisers Association (NSREAA)
Daniel Muzyka, President and Chief Executive Officer The Conference Board of Canada RBC Financial Group Professor of Entrepreneurship University of British Columbia's Sauder School of Business Ottawa, Ontario
Janice O'Brien, Executive Director Appraisal Institute of Canada – British Columbia Vancouver, British Columbia
James Ramsay, Gaming Strategy Project Officer PEI Lotteries Commission Finance, Energy and Municipal Affairs Province of Prince Edward Island
Dr. Ted Rowe, Broker-Owner and President RE/MAX in Newfoundland and Labrador St. John's, Newfoundland and Labrador
John H. Shevchuk Lex Pacifica Law Corporation Vancouver, British Columbia
Wayne R. Whitlock, Q.C, Partner, Co-Head of Commercial Real Estate Bennett Jones, LLP Calgary, Alberta
Stephen Waqué, Q.C., Senior Partner Borden Ladner Gervais, LLP Toronto, Ontario