Awards
President's Citation
The President's Citation is one of most prestigious awards that is granted to volunteers of the Appraisal Institute of Canada (AIC). The Award is granted at the discretion of the outgoing President – and granted to long-standing committee volunteers who have demonstrated leadership and commitment.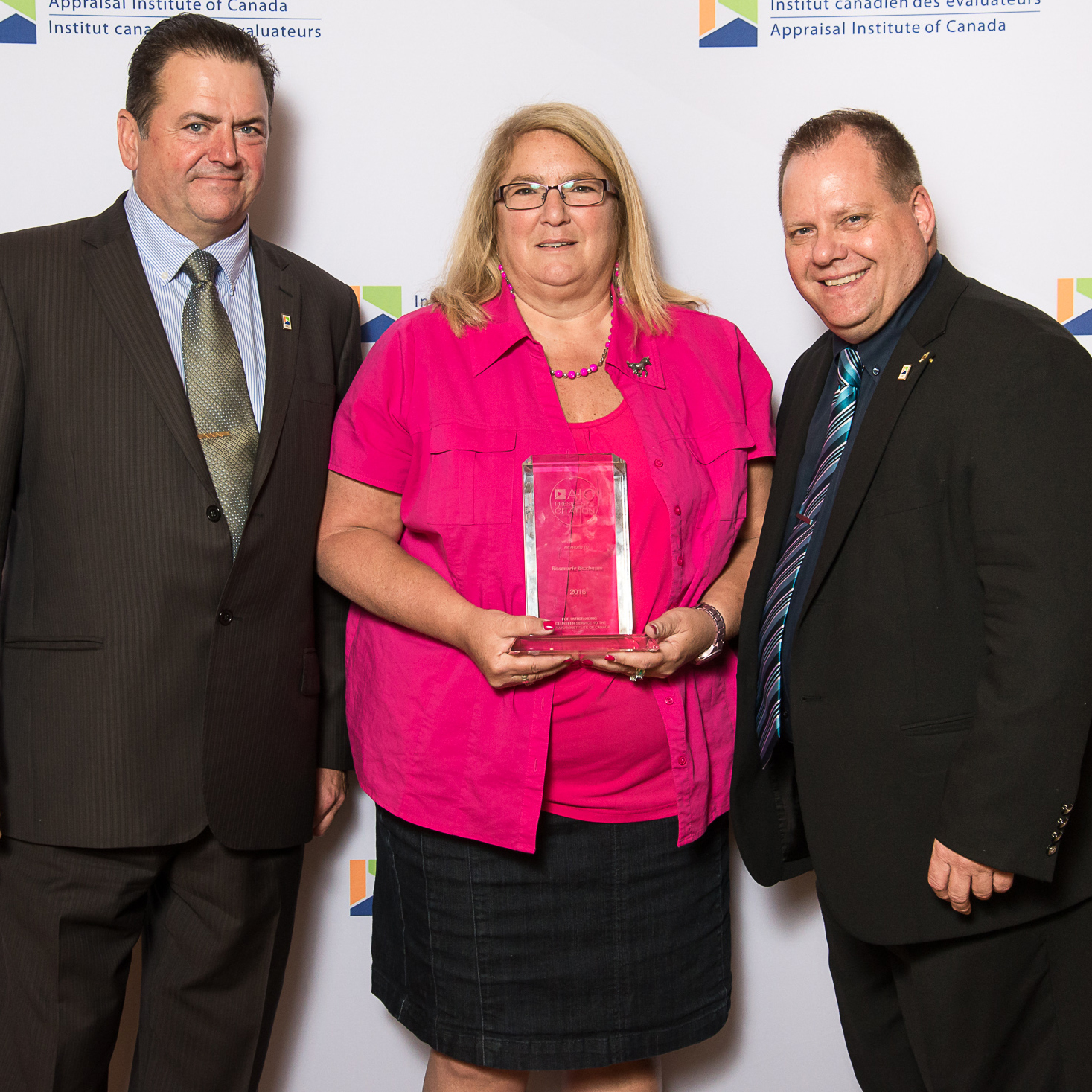 Rosmarie Buxbaum, Director Finance & Administration
Ontario
Rosmarie Buxbaum joined AIC in 2005 and since that time her contributions to the organization have been immeasurable. In recognition of her dedication and commitment to AIC volunteering her time above and beyond her role as an employee and providing her extensive experience as a staff liaison to several AIC volunteer committees, Rosmarie was awarded with the President's Citation at the June 2016 Conference in Winnipeg in advance of her June 30, 2016 retirement date.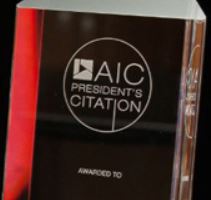 Mike Schulkowsky, AACI, P.App
Saskatchewan
Mike joined the Appraisal Institute of Canada in December 1997 was awarded the President's Citation at the 2016 AIC Conference. One of AIC's long-standing volunteers, Mike earned his AACI designation in December 2006. Employed by the City of Regina's Assessment Department as a Senior Assessor. Mike has been an active volunteer in AIC's Professional Practice program for many years. He served as an Investigator for several years, then as Chair of the Investigating Sub-Committee for 2 years. For the past 2-1/2 years Mike has volunteered in the busy role of Professional Practice Advocate. During his time as a volunteer he has been an instrumental contributor to AIC's Regulations published in 2012, 2014 and 2016. He has handled some extremely complex ethical and technical files that have been very time-consuming. His knowledge of administrative law, the quasi-judicial process, CUSPAP, the appraisal practice and his dedication to the complaint resolution and disciplinary process go above and beyond.