2017 – Volume 61 – Book 3
Canadian Property Valuation Magazine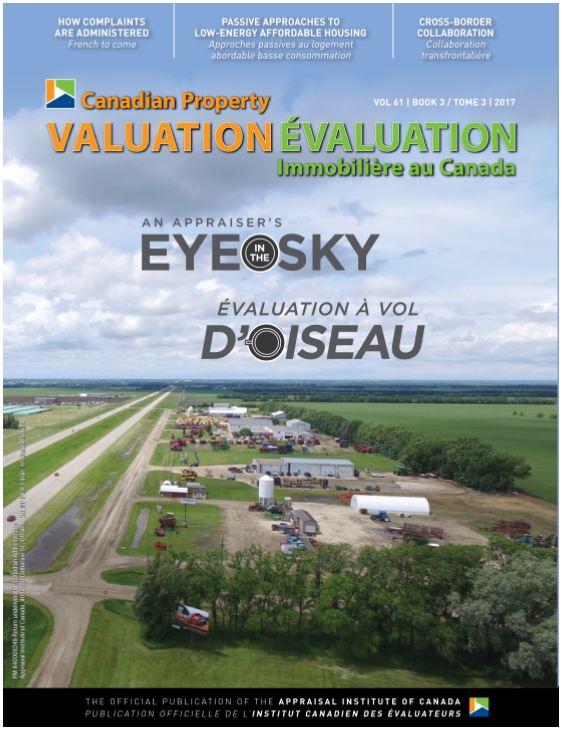 2017 – Volume 61 – Book 3
An Appraiser's Eye in the Sky
Passive Approaches to Low-Energy Affordable Housing
Cross-Border Collaboration
Why Buyers Will Choose Your Appraisal Firm Over Another
Valuation of Reserve Lands Revisited: Hodgson v. Musqueam Indian Band
Issue Articles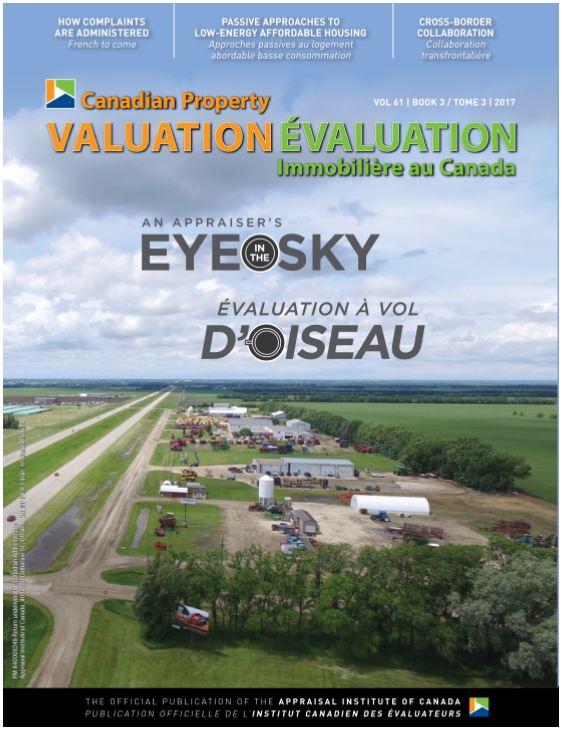 2017 – Volume 61 – Book 3
Legal Matters: Valuation of Reserve Lands Revisited
LEGAL MATTERS Valuation of Reserve Lands Revisited: Hodgson v. Musqueam Indian Band Introduction On May 18, 2017, the Federal Court of Canada – Trial Division rendered its decision in Hodgson v. Musqueam Indian Band, 2017 FC 509 [Hodgson]. It is the…...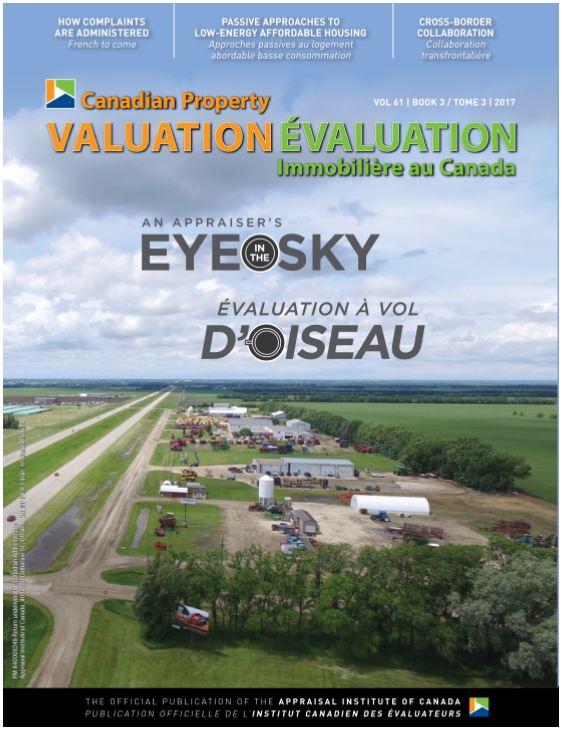 2017 – Volume 61 – Book 3
Passive Approaches to Low-Energy Affordable Housing
Passive approaches to low-energy affordable housing An introduction to the benefits, technologies, costs and best practices Submitted by Canada Mortgage and Housing Corporation (CMHC) Affordable housing providers are increasingly interested in energy-efficient housing models that can achieve improved levels of building…...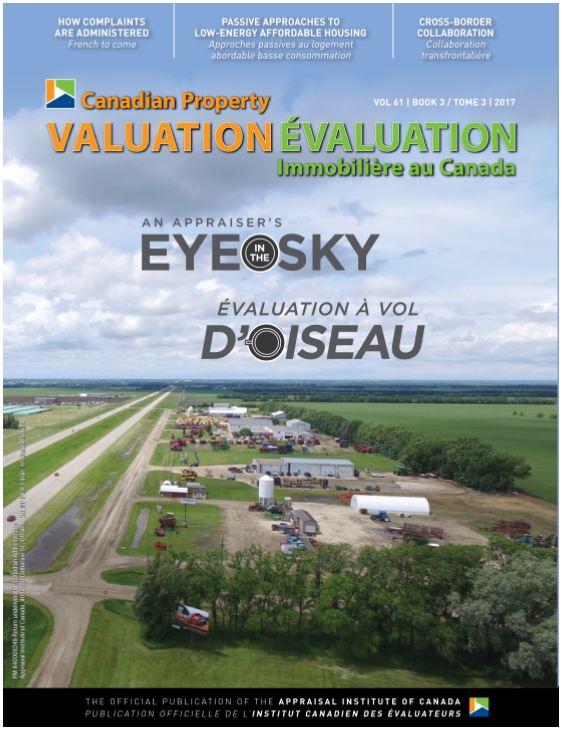 2017 – Volume 61 – Book 3
Professional Practice Matters: How Complaints are Administered
PROFESSIONAL PRACTICE MATTERS How complaints are administered We recently published articles giving advice on how to avoid a professional practice complaint. However, if you do enough appraisal work over a long enough time, it is quite likely that someone will…...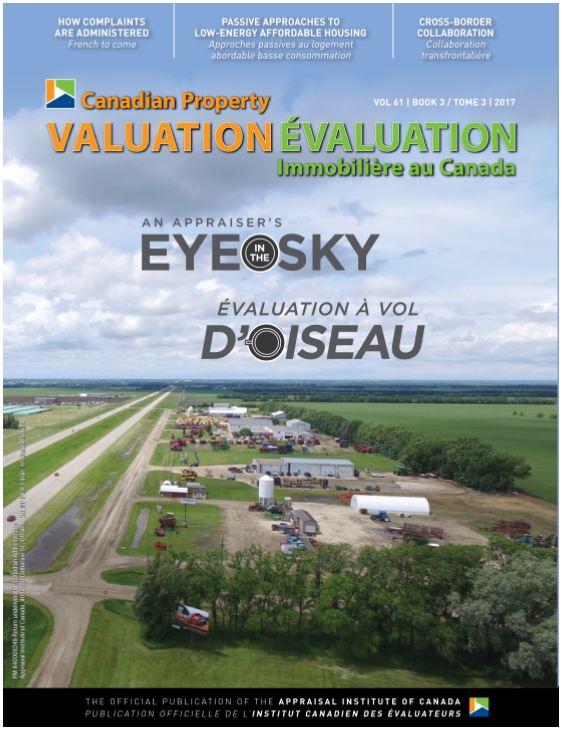 2017 – Volume 61 – Book 3
An Appraiser's Eye in the Sky
An appraiser's eye in the sky Unmanned Aerial Vehicles (UAVs), more commonly known as 'drones,' have increased rapidly in popularity over the last few years. As UAV technology has improved, learning to fly them has become easier, the quality of…...