2021 – Volume 65 – Book 1
Canadian Property Valuation Magazine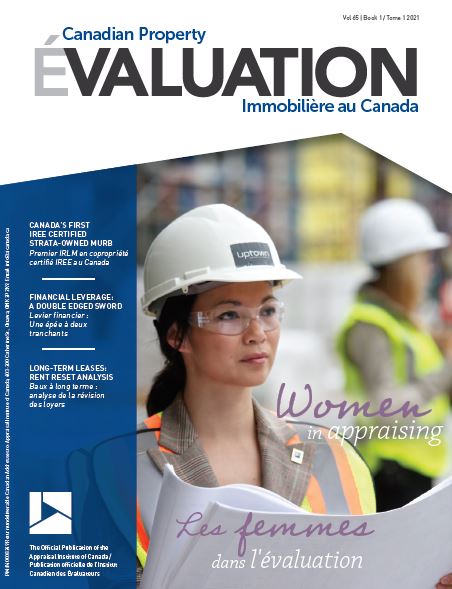 2021 – Volume 65 – Book 1
Diversity at AIC
Women in Appraising
Financial Leverage: A Double-Edged Sword
The Age of Virtual Hearings
Long Term Leases: Rent Reset Analysis
Issue Articles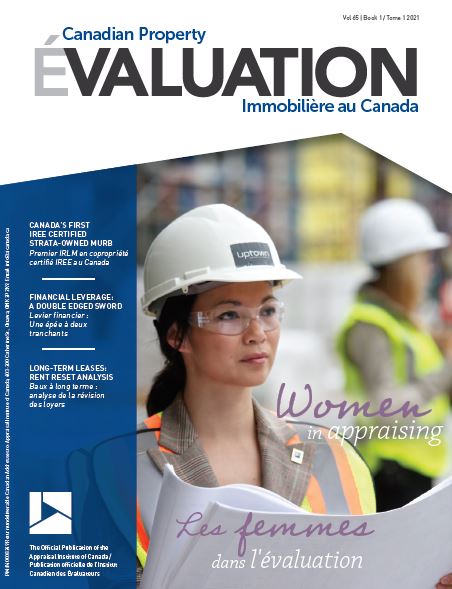 2021 – Volume 65 – Book 1
Diversity at AIC
Diversity at AIC"I am proud to have struck the President's Council on Diversity and Inclusion last fall, with a mandate, in part, to promote equity and diversity within the valuation profession. Over the coming months, volunteers appointed to the Council…...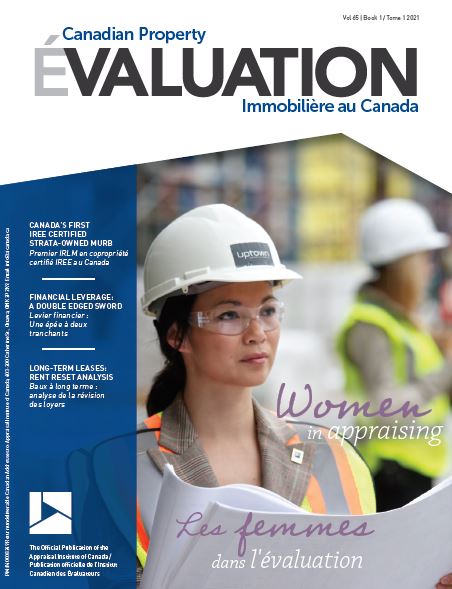 2021 – Volume 65 – Book 1
Women in appraising
International Women's Day is a celebration of the social, economic, cultural and political achievements of women around the globe. Held every year on March 8, this special day also marks a call to action for accelerating gender parity. The campaign…...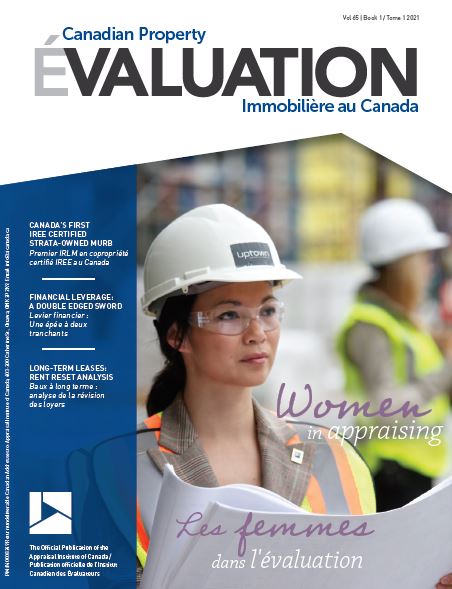 2021 – Volume 65 – Book 1
Long-term leases: rent reset analysis
By Tony Sevelka, AACI, P.App; MAI; SRA; AI-GRS (Reprinted with permission from The Appraisal Journal (2020). © Winter 2020 by the Appraisal Institute, Chicago, Illinois) Introduction Rent reset clauses are typically found in long- term leases for land (unimproved or improved).1 A…...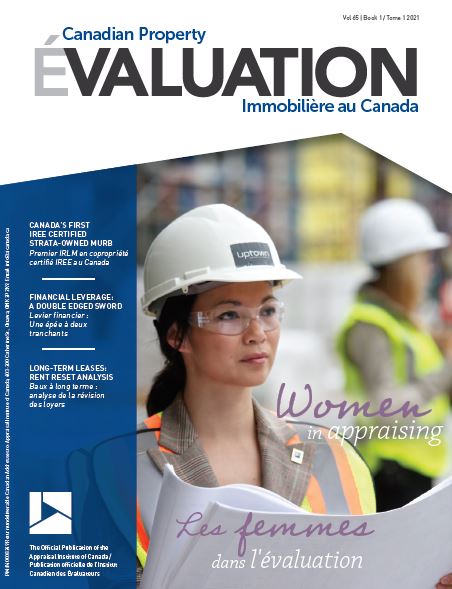 2021 – Volume 65 – Book 1
The age of virtual hearings
By John Shevchuk Barrister & Solicitor, C.Arb, AACI(Hon), RI As the COVID-19 pandemic lingers, the need grows to find alternatives to in-person resolution of disputes and disciplinary proceedings. Courts, administrative tribunals, and arbitration associations world-wide have published virtual hearing protocols…...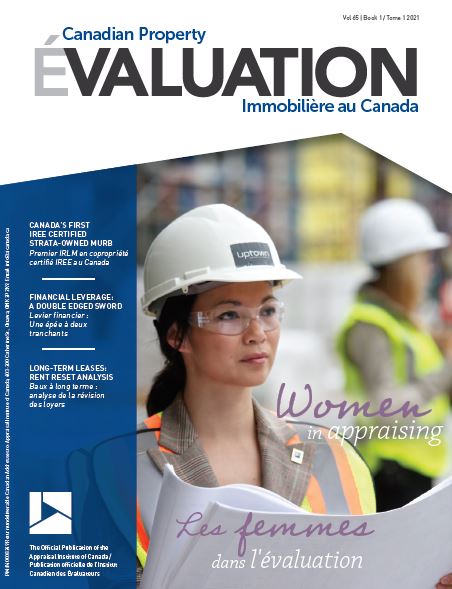 2021 – Volume 65 – Book 1
Financial Leverage: A Double Edged Sword
By JT Dhoot, AACI, P.App, CBV Founder & Principal, Omnis Valuations & Advisory Ltd. Members of the Appraisal Institute of Canada (AIC) are frequently asked to value real property for mortgage financing purposes. While real estate is appraised as though…...