2021 – Volume 65 – Book 2
Canadian Property Valuation Magazine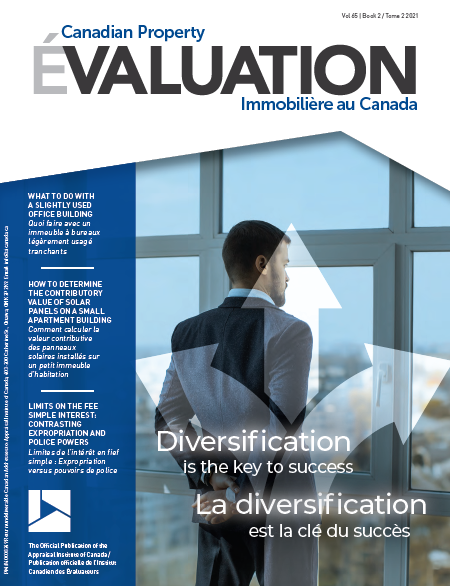 2021 – Volume 65 – Book 2
Diversification is the key to success
Contrasting expropriation and police powers
Solar panels on a small apartment building
What to do with a slightly used office building
Issue Articles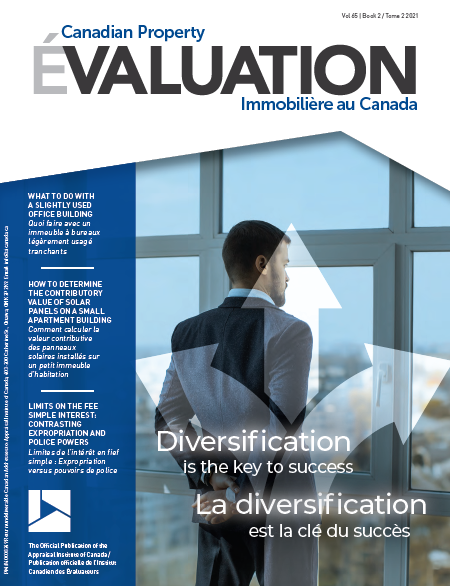 2021 – Volume 65 – Book 2
What to do with a slightly used office building
By Randy Wyton, AACI, P.App, Essex Appraisal Group It is 2021 and vacancies in downtown office towers across even the strongest Canadian markets are experiencing vacancies of 20% or higher. In late February, a news report stated Vancouver has 90…...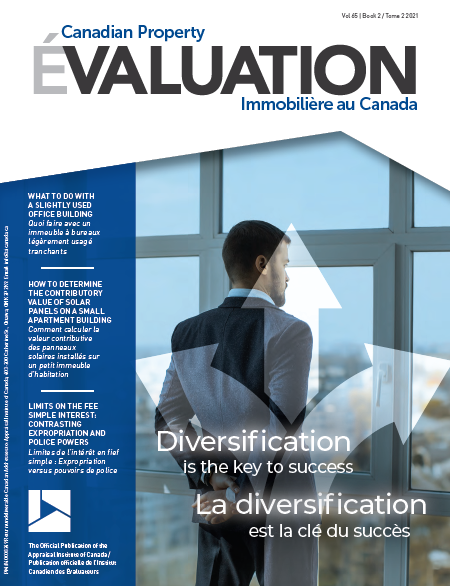 2021 – Volume 65 – Book 2
How to determine the contributory value of solar panels on a small apartment building
By George Canning, AACI, P.App, Canning Consultants Inc., London, ON This real estate case involves a lender's requirement to separate the market value of a three-storey walkup apartment building with and without the contributory value of the solar panels located…...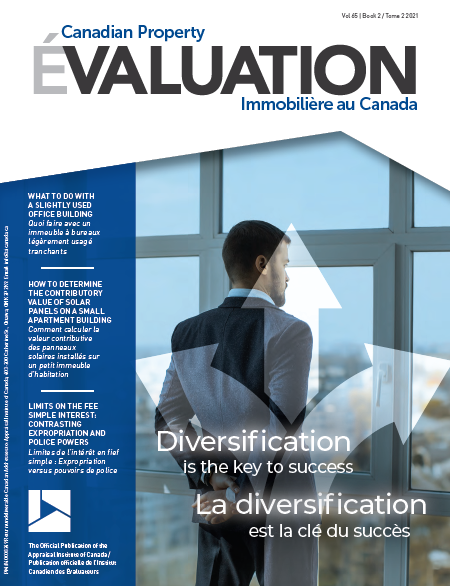 2021 – Volume 65 – Book 2
Contrasting expropriation and police powers
By John Shevchuk AACI(Hon), Barrister & Solicitor, C.Arb, RI This article reviews a recent decision of the British Columbia Supreme Court that provides an example of the power local government wields to appropriate the property rights of landowners through 'downzoning'…...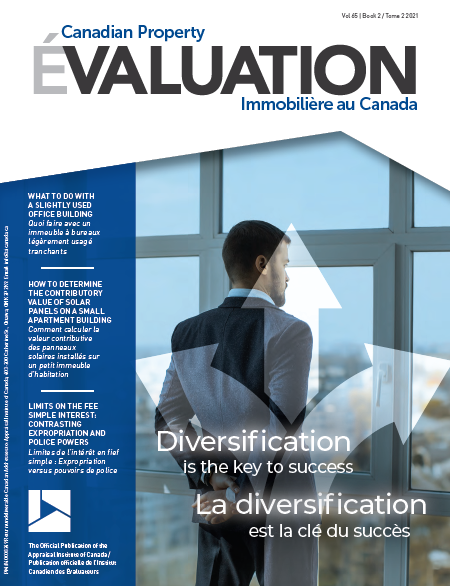 2021 – Volume 65 – Book 2
Diversification is the key to success
By Sanjit Singh, AACI, P.App, Wernick Omura Inc., Calgary, AB The valuation and consulting world is continuously evolving. Appraisal Management Companies (AMCs) are doing what they do best. Automated valuation models are advancing. Our clients have more access to data…...