2022 – Volume 66 – Book 4
Canadian Property Valuation Magazine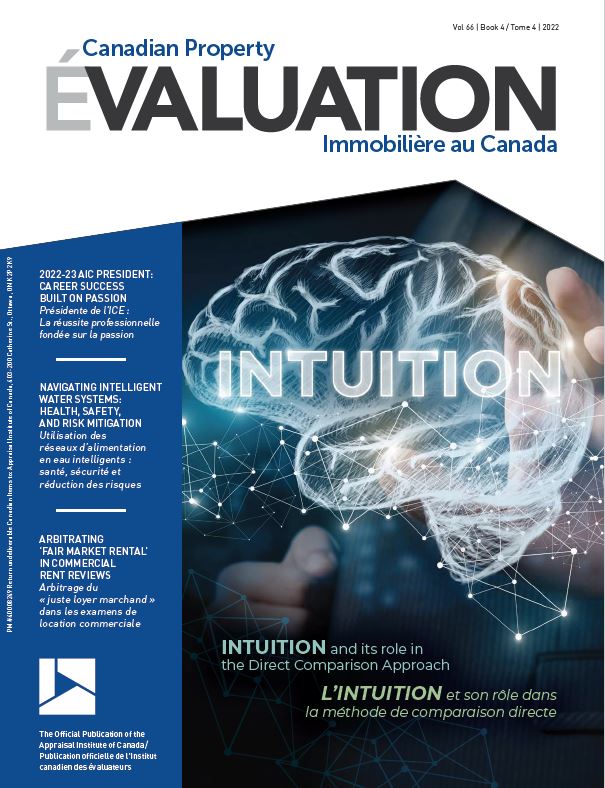 2022 – Volume 66 – Book 4
AIC's 2022-23 President, Suzanne de Jong, AACI, P.App – Career success built on passion
Intuition and its role in the Direct Comparison Approach
Arbitrating 'fair market rental' in commercial rent reviews
Issue Articles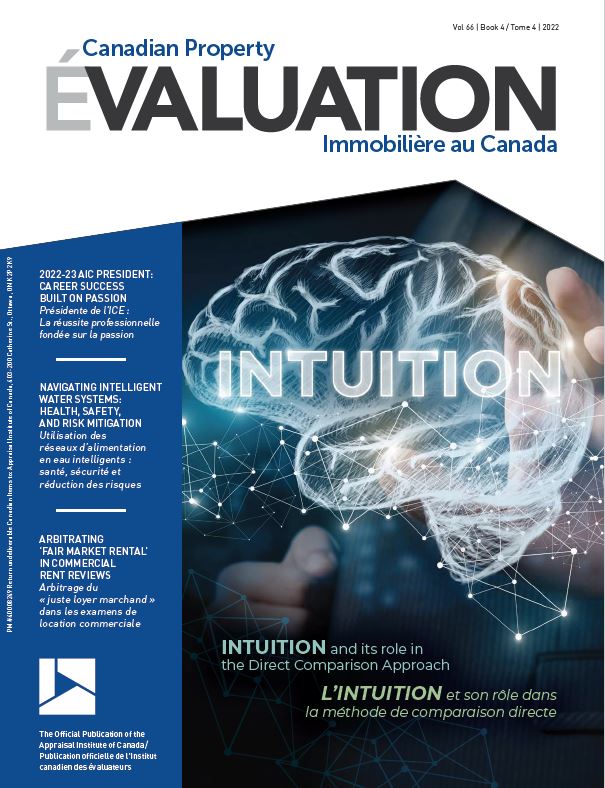 2022 – Volume 66 – Book 4
Arbitrating 'fair market rental' in commercial rent reviews
By John Shevchuk Litigation Counsel, C.Arb, AACI (Hon) I was recently asked if the Pacific West Systems Supply Ltd. v. B.C. Rail Partnership1 decisions from the British Columbia courts [Pacific West] are still good law for the proposition that use…...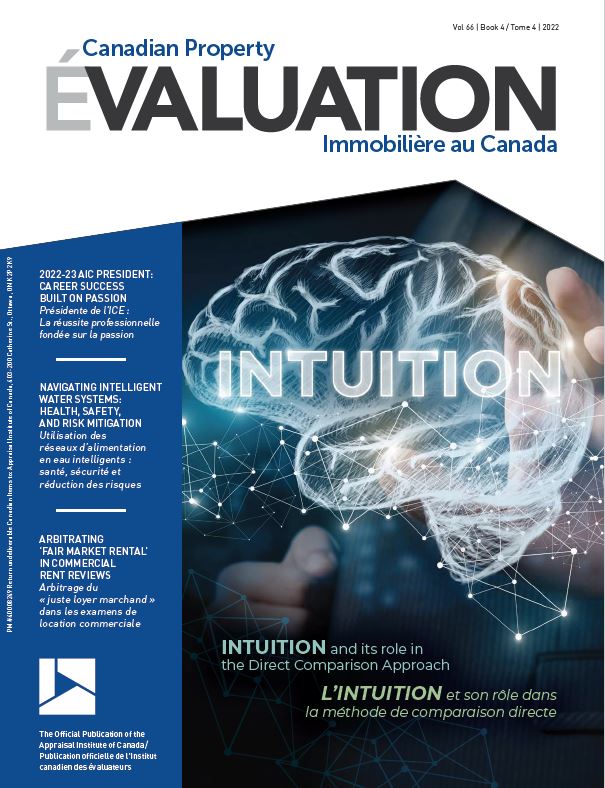 2022 – Volume 66 – Book 4
Intuition and its role in the Direct Comparison Approach
By George Canning, AACI, P.App, Canning Consultants Inc., London, ON After studying the Direct Comparison Approach (DCA) for 42 years, the conclusion reached is that it is an intuitive executed valuation model. The questions that this article attempts to answer…...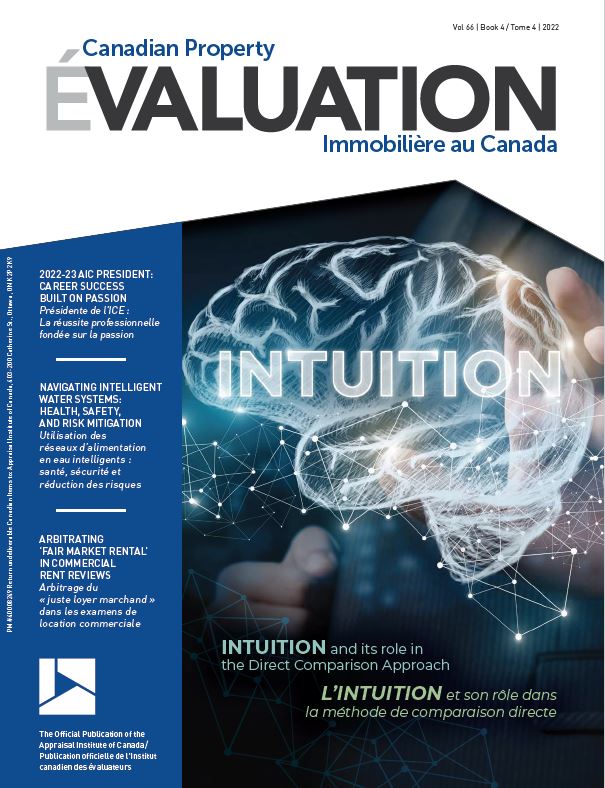 2022 – Volume 66 – Book 4
AIC's 2022-23 President, Suzanne de Jong, AACI, P.App – Career success built on passion
Whether in her personal life or her 32-year career in real estate appraisal, Suzanne de Jong possesses a genuine passion for everything in which she is involved. That passion has enabled her to be successful in all aspects of her…...