2022 – Volume 66 – Issue 1
Canadian Property Valuation Magazine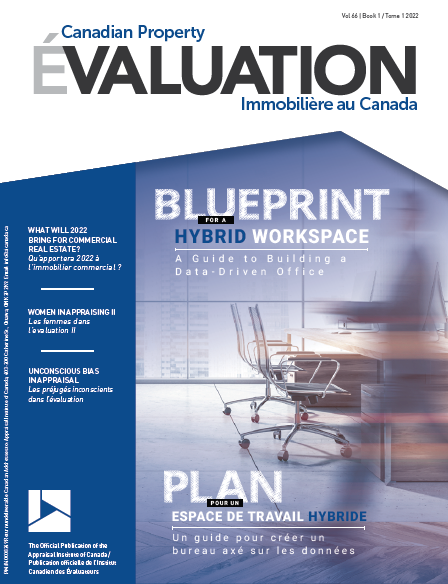 2022 – Volume 66 – Issue 1
Unconscious bias in appraisal
What will 2022 bring for commercial real estate?
The Future is Bright: Ensuring career success by making the most of his educational journey
Women in appraising II
Issue Articles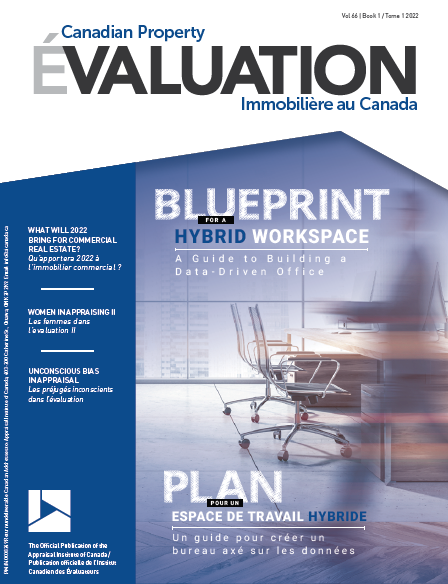 2022 – Volume 66 – Issue 1
Women in appraising II
Within the membership of the Appraisal Institute of Canada (AIC), we are fortunate to have a growing number of female AACIs, CRAs and Candidates who are making significant contributions to the real estate appraisal profession in Canada. With this second…...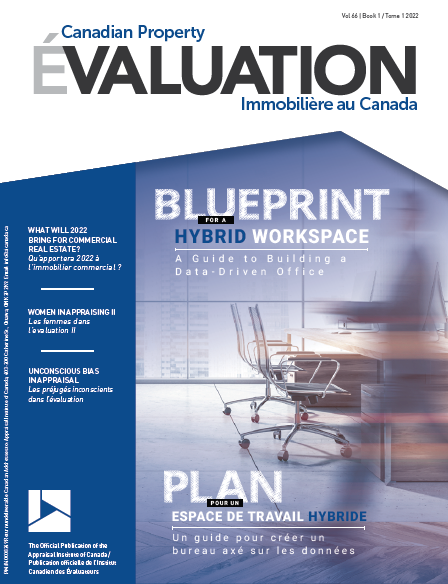 2022 – Volume 66 – Issue 1
Arbitrations: privacy, confidentiality and the appraiser
LEGAL MATTERS By John Shevchuk, AACI (Hon), Barrister & Solicitor, C.Arb, RI Members of the real estate appraisal profession are well acquainted with commercial arbitration in their roles as expert opinion witnesses and as arbitrators. They understand that an attractive…...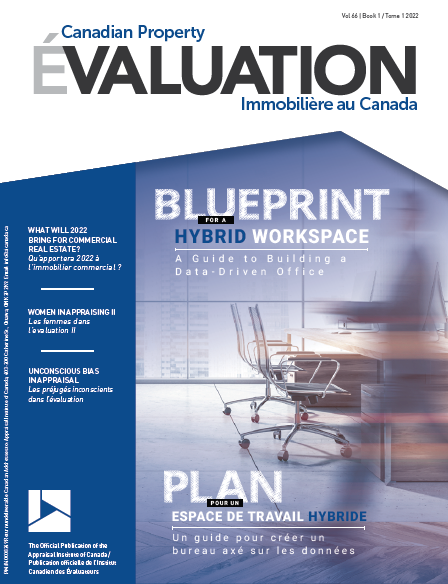 2022 – Volume 66 – Issue 1
Ensuring career success by making the most of his educational journey
The Future is Bright Rene Cabusas, Candidate Member What is your educational background and work experience? RC: I have a Bachelor of Commerce Degree from the University of Alberta, majoring in Business Economics and Law, and have also achieved a…...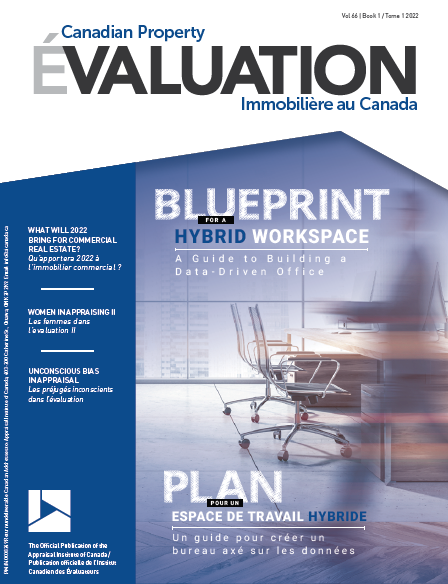 2022 – Volume 66 – Issue 1
Unconscious bias in appraisal
EQUITY, DIVERSITY AND INCLUSION (EDI) By Andy Pham, Vice President, Asset Management, with BentallGreenOak, a global investment and integrated real estate services company owned by Sun Life Financial. As appraisers we make adjustments to accurately value one property compared to…...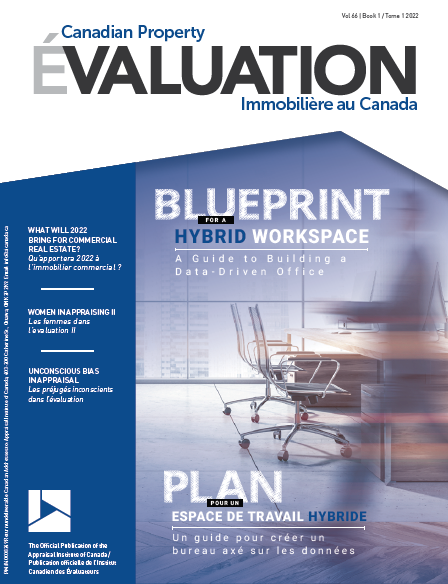 2022 – Volume 66 – Issue 1
What will 2022 bring for commercial real estate?
By Ben Crosby, CCIM, ALC,Managing Broker at National Land Realty, one of the fastest-growing real estate land brokerage companies in the US. 2021 was a transitional year in which economies managed first to rebound from their decline in 2020, but…...