2022 – Volume 66 – Issue 2
Canadian Property Valuation Magazine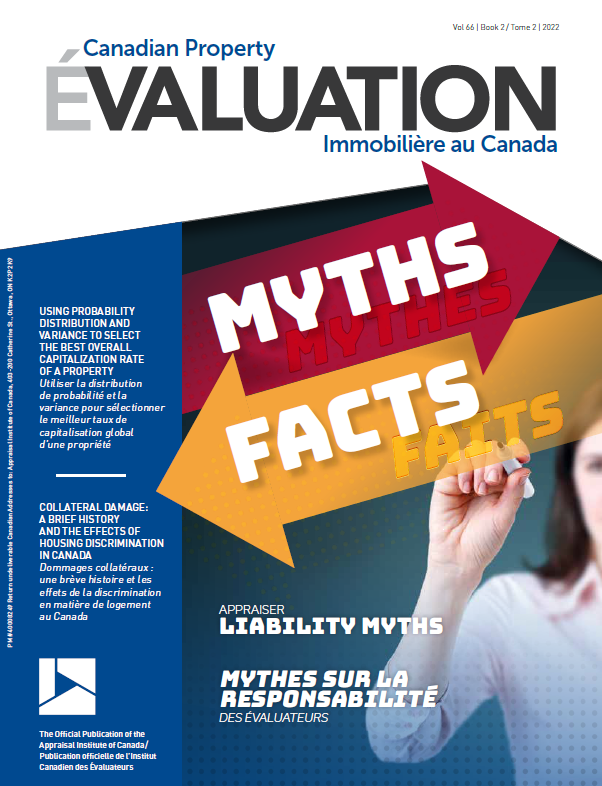 2022 – Volume 66 – Issue 2
Expert witness immunity
FACT vs FICTION: Do not let these four appraiser liability myths trip you up
Using probability distribution and variance to select the best overall capitalization rate of a property
Collateral damage: a brief history and the effects of housing discrimination in Canada
Issue Articles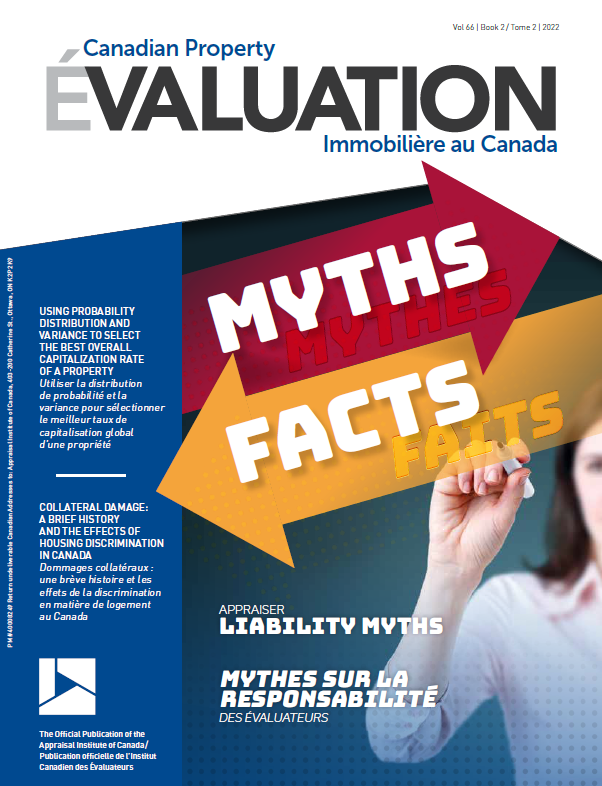 2022 – Volume 66 – Issue 2
Collateral damage: a brief history and the effects of housing discrimination in Canada
EQUITY, DIVERSITY AND INCLUSION (EDI) Collateral damage: a brief history and the effects of housing discrimination in Canada "The greatest challenge of our times is not better technology; it is defeating prejudice in all its forms." – Simon Ives …...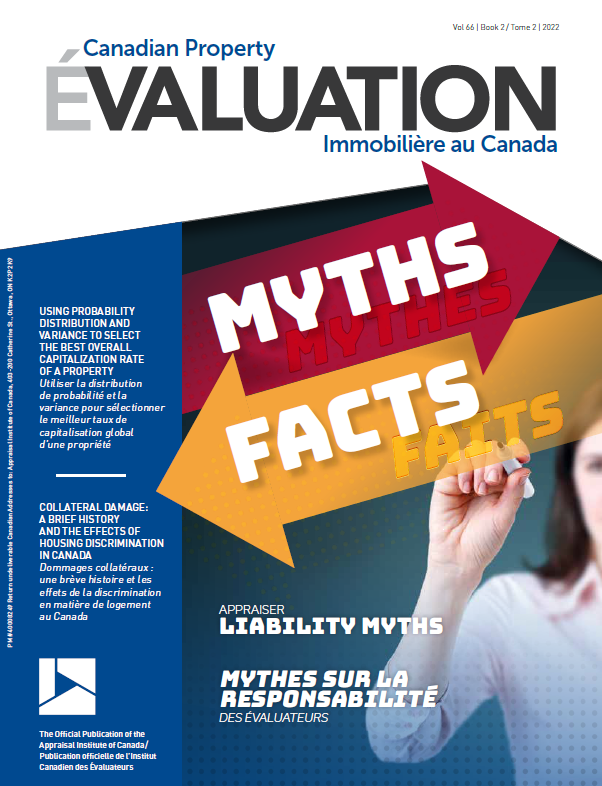 2022 – Volume 66 – Issue 2
Expert witness immunity
By John Shevchuk, AACI(Hon), Barrister & Solicitor, C.Arb, RI On past occasions, I have written about the state of the law in Canada regarding the duty an appraiser retained as an expert witness owes to the court, the administrative tribunal…...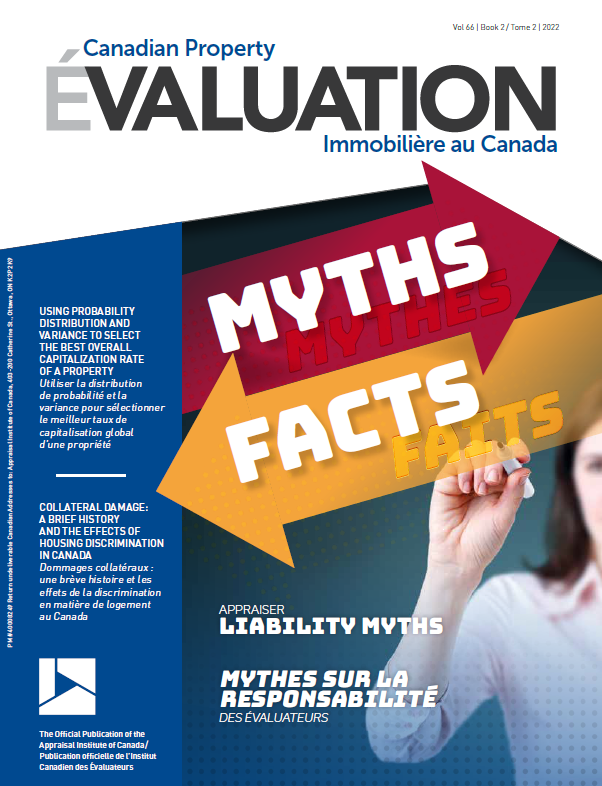 2022 – Volume 66 – Issue 2
FACT vs FICTION: Do not let these four appraiser liability myths trip you up
By Peter T. Christensen, Administrators & Insurance Services' general counsel for LIA, the company that manages the Appraisal Institute's endorsed E&O program for appraisers. ©2022 Reprinted with permission from the Appraisal Institute, Chicago, Illinois. All Rights Reserved. I worry that…...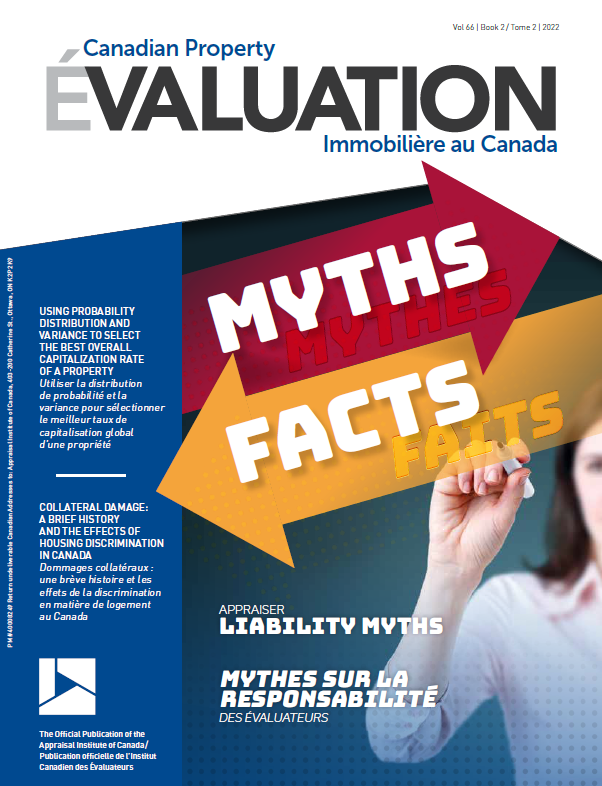 2022 – Volume 66 – Issue 2
Using probability distribution and variance to select the best overall capitalization rate of a property
By George Canning, AACI, P.App, Canning Consultants Inc., London, ON Introduction This article is not about how to calculate an overall capitalization rate (OCR), but rather how to 'adjust' for an OCR range when there is a considerable spread in…...