2023 – Volume 67 – Book 2
Canadian Property Valuation Magazine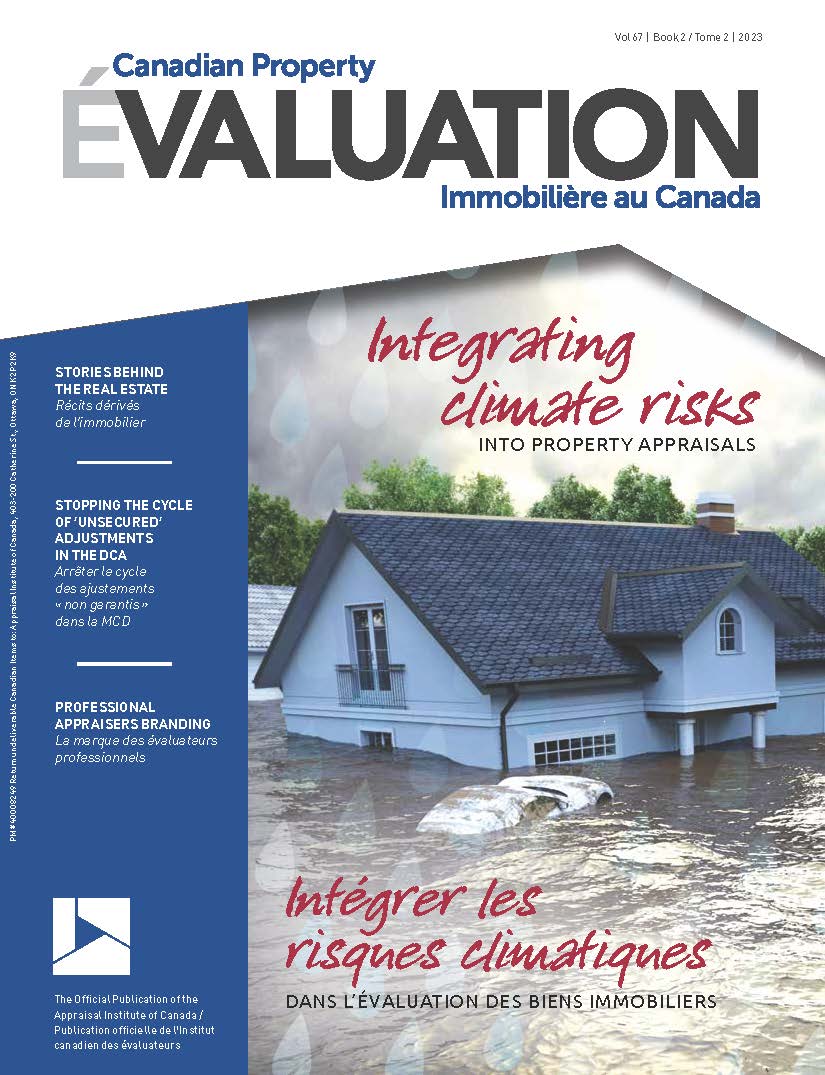 2023 – Volume 67 – Book 2
Integrating Climate Risks
Stories Behind the Real Estate
Professional Appraiser Branding
Tyler Beatty Top Appraisers Under 40 Recipients
And more!
Issue Articles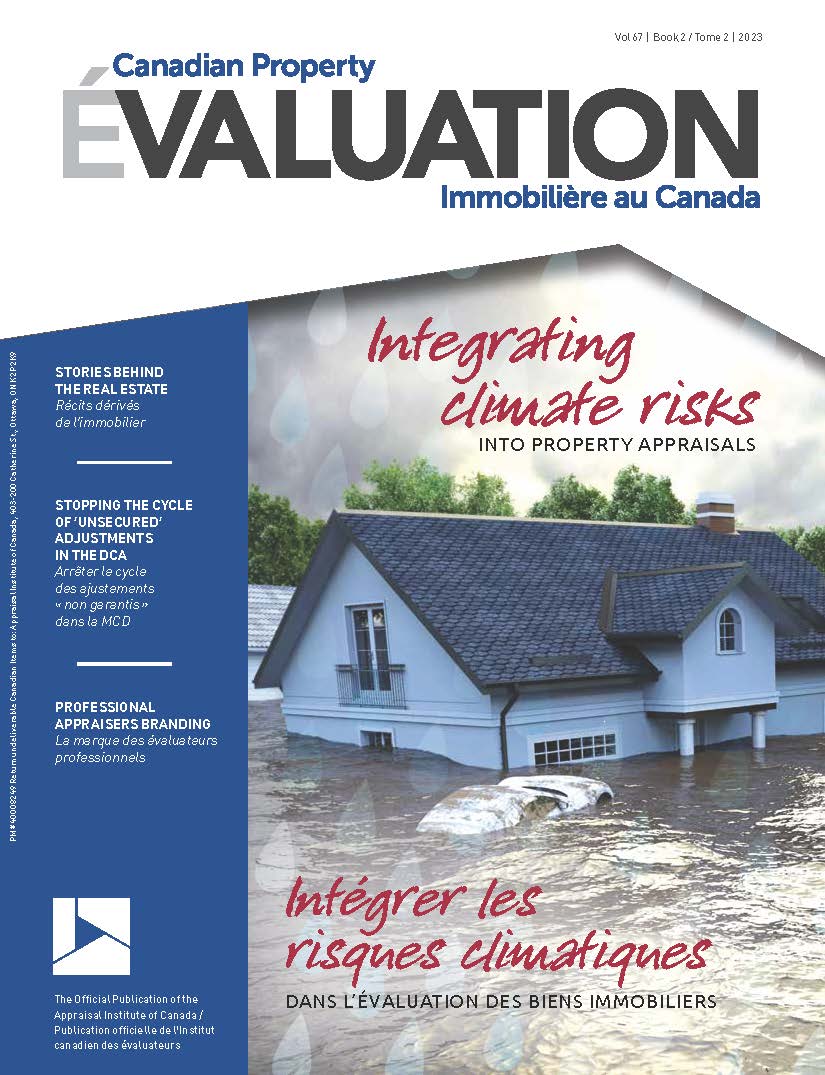 2023 – Volume 67 – Book 2
Stories behind the real estate
There are many factors to consider in the typical work of an appraiser. Issues regarding neighbourhood, zoning and land use readily come to mind. But have you ever considered what the real estate you are appraising means to the users?…...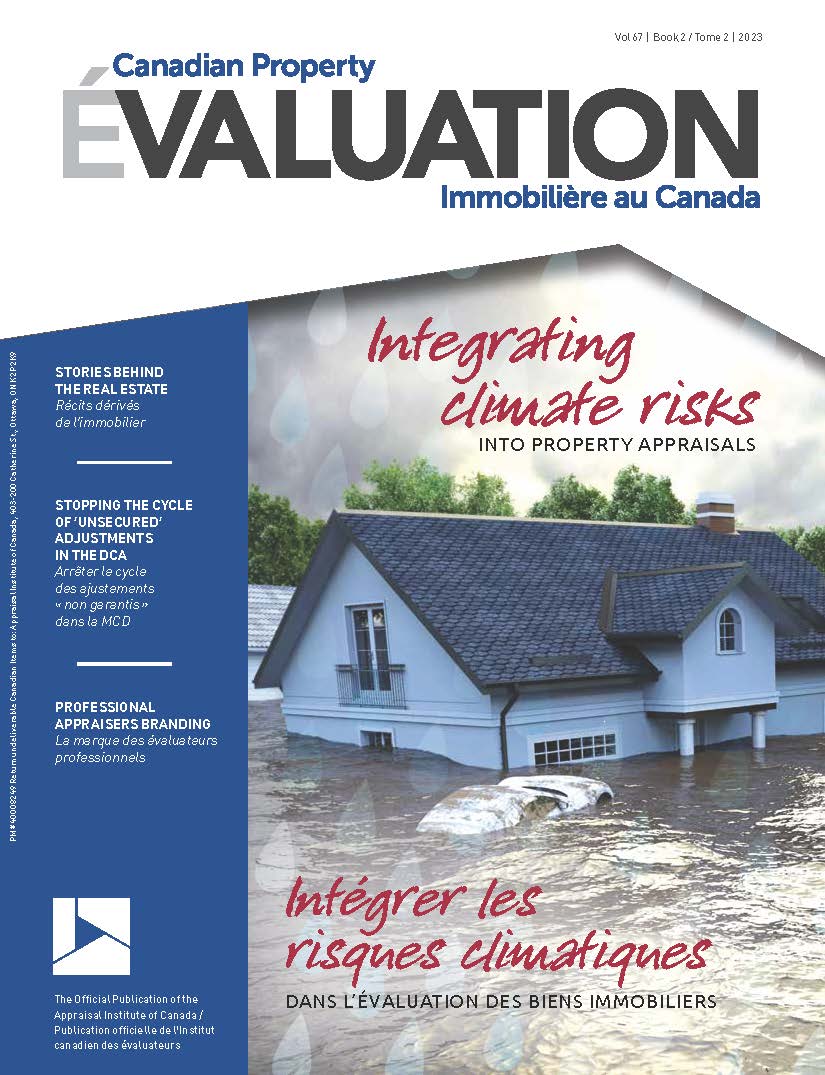 2023 – Volume 67 – Book 2
Stopping the cycle of 'unsecured' adjustments in the DCA
No appraisal organization invented the three approaches to value. They were all created by economists and academics from about 1850 to 1920. However, the credit for formatting the direct comparison approach (DCA), for example, should be given to either the…...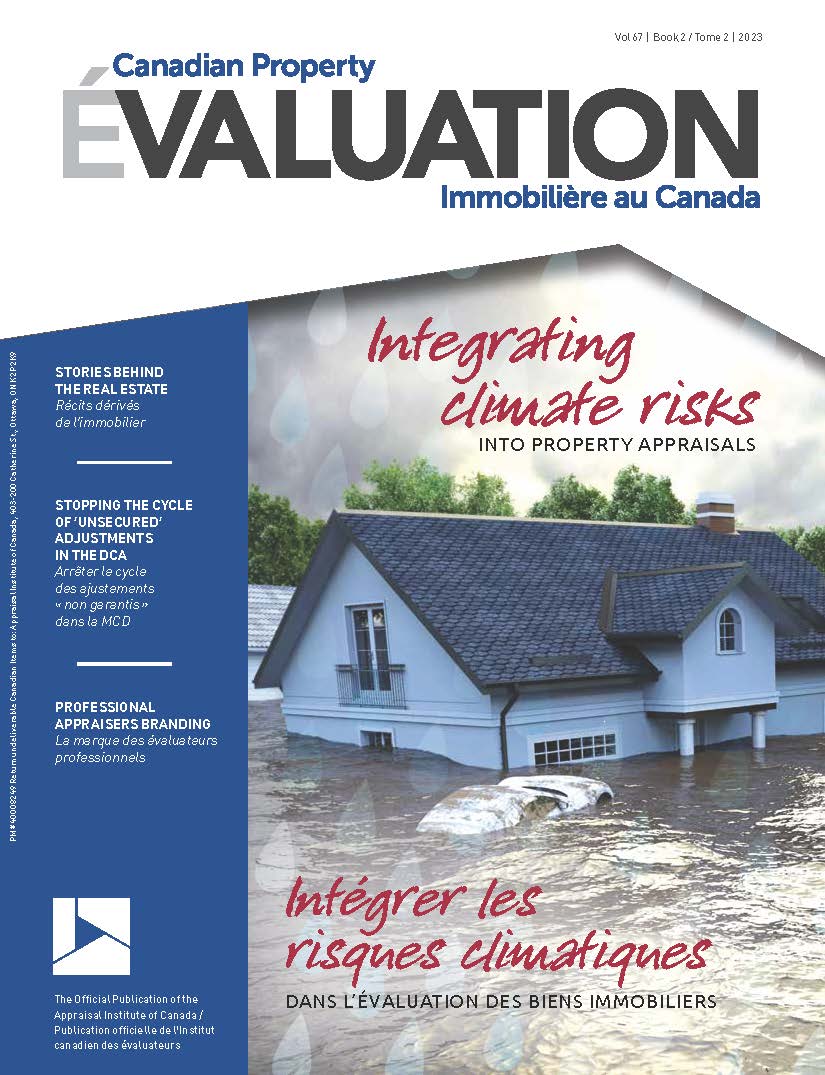 2023 – Volume 67 – Book 2
Delay processing disciplinary complaints: abuse of process?
It is implicit in the Appraisal Institute of Canada (AIC) Consolidated Regulations that members of the AIC who are the subject of discipline hearings are to be afforded procedural fairness. If this were not so, there would be no need…...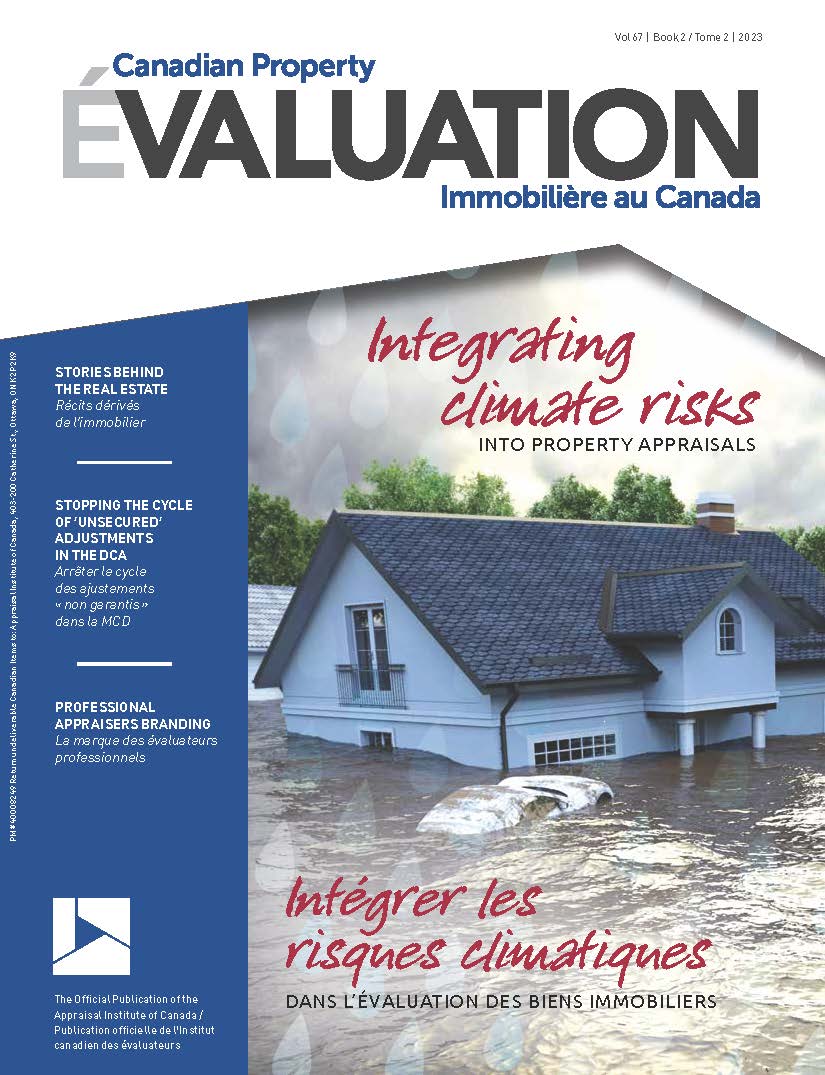 2023 – Volume 67 – Book 2
Integrating climate risks into property appraisals helps protect Canada's real estate market
Climate change-influenced extreme weather events, such as floods, ice storms and wildfires, pose a growing physical threat to properties across Canada. Recent studies have shown that they can also have a material and long-lasting impact on property values. By accessing…...