Marketing Resources
The annual Marketing and Communication efforts undertaken by the Appraisal Institute of Canada national and provincial head offices are all designed with the objective of either generating positive awareness for the professional capabilities of members of AIC, or recruiting qualified individuals to the association. In all cases communicating the professionalism of AIC is paramount and our brand guidelines go a long way to securing that. This section contains information on our marketing initiatives as well as details on how to use the AIC visual identity to enhance your organization's image.
Consumer Guide Professional Practice
The Consumer's Guide to AIC Professional Practice can be downloaded from this page.
Industry Guide
The Appraisal Institute of Canada has developed this guide to provide current and prospective real property owners and investors with advice and guidance on how to:
effectively hire a professional appraiser to complete an appraisal of their property; and,
understand the process of appraising real estate.
Property owners and investors can save time, expenses and heartache by first consulting with an AIC-Designated Member (AACI or CRA) to conduct a comprehensive valuation of their property.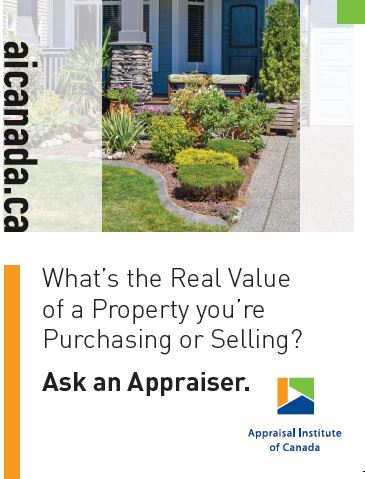 Why Hire an Appraiser?
This customizable leave-behind was designed for appraisers to leave with clients (or potential clients). It provides consumers with an overview of the benefits of AIC-designated appraisers and their potential areas of expertise, and it allows AIC Members to personalize it by adding their name, company and contact information.
National Advertising Campaign
AIC is in market with a national online and print campaign. Below are samples of the current campaign creative – including how it can be adapted for local markets. If members or provincial affiliates have any questions about these resources, or, if you would like to customize these resources for your local market, please contact Paul Hébert, Director, Communications at paulh@aicanada.ca.
| | |
| --- | --- |
| | Advertising Campaign - Ad 1 |
| | |
| --- | --- |
| | Advertising Campaign - Ad 3 |
| | |
| --- | --- |
| | Advertising Campaign - Ad 5 |
| | |
| --- | --- |
| | Advertising Campaign - Ad 7 |
| | |
| --- | --- |
| | Advertising Campaign - Real Estate magazine |
| | |
| --- | --- |
| | Advertising Campaign - REIBC Residential |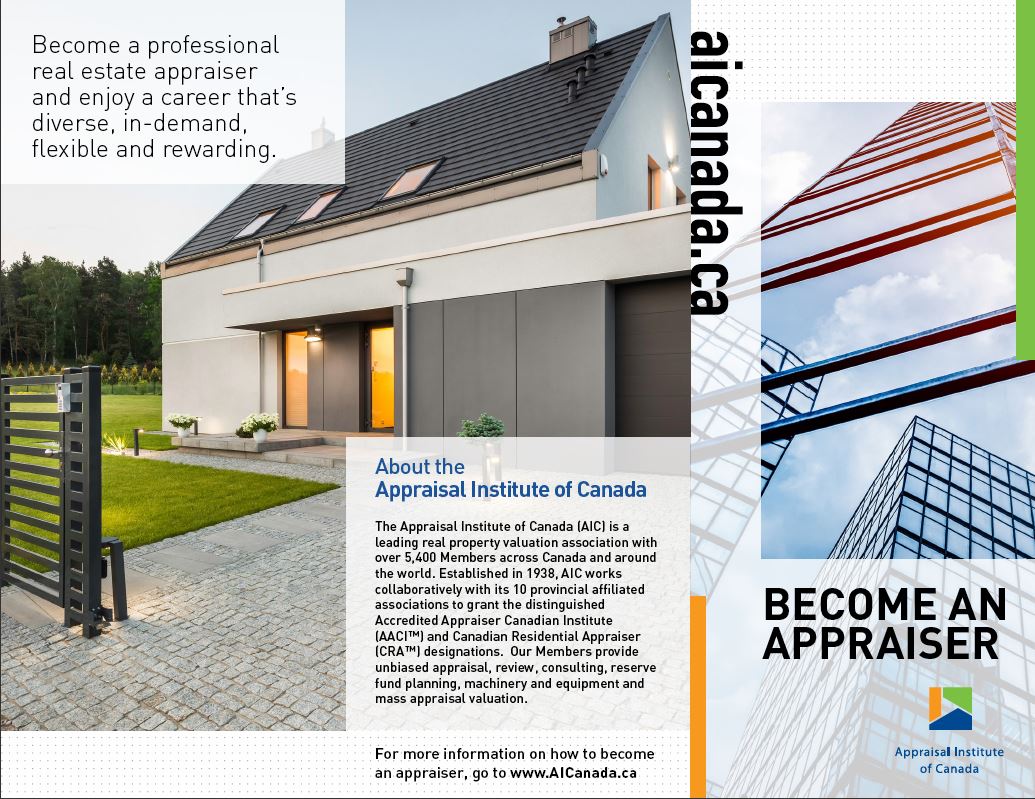 This content is for members only. Please log-in to view this content.