2023 – Volume 67 – Book 4
Canadian Property Valuation Magazine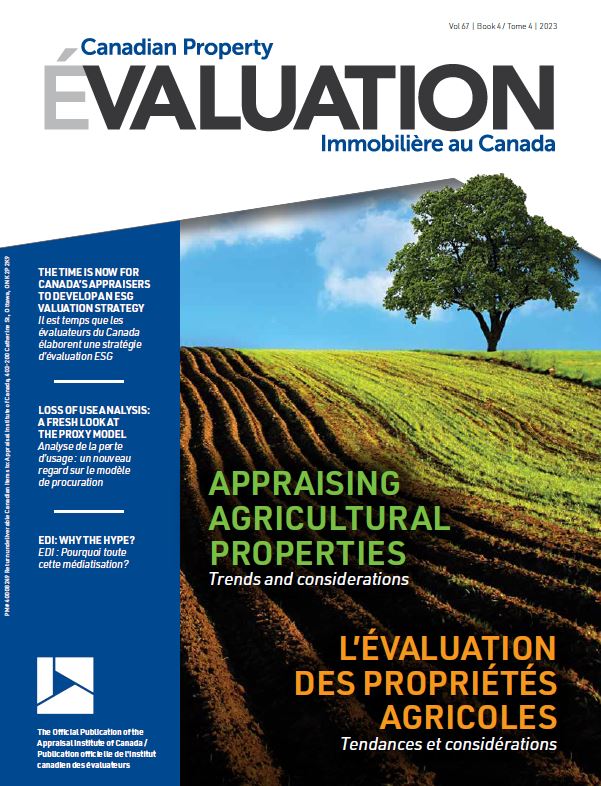 2023 – Volume 67 – Book 4
Executive Corner: New AIC CEO Donna Dewar
Advocacy in Action: Parliament Hill Day Recap
The Future is Bright: Julie Dubé, P. App., AACI, É.A., and Pardeep Punia, P. App., CRA
Appraising Agricultural Properties: Trends and Considerations
Loss of Use Analysis
EDI: Why the Hype?
The Time is Now for Canada's Appraisers to Develop an ESG Valuation Strategy
And More!
Issue Articles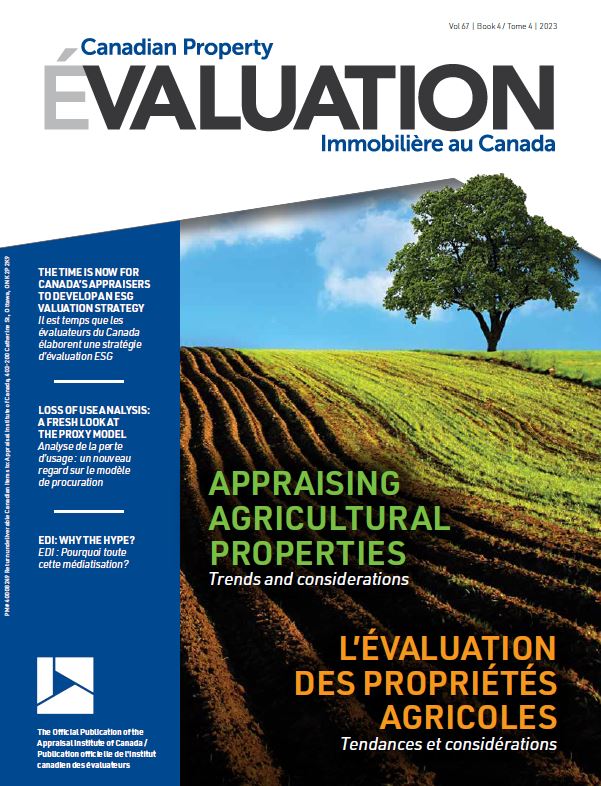 2023 – Volume 67 – Book 4
Loss of Use analysis: A fresh look at the Proxy Model
By John E Farmer, P. App., AACI, MRICS, Q.Arb.; Gina Gallant, BComm, P. App., AACI; and Norris Wilson, BA, P. App., AACI The famed astronomer Galileo Galilei said that mathematics is the language of the universe. He perhaps meant that…...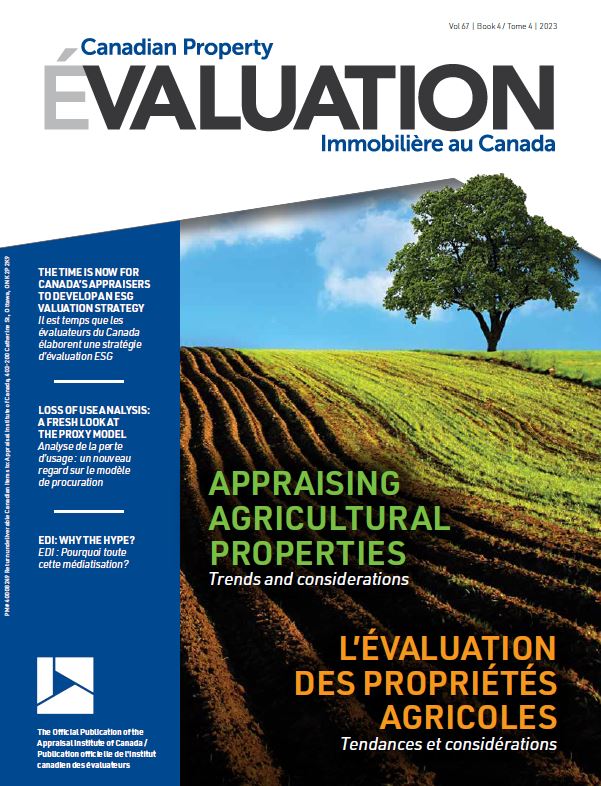 2023 – Volume 67 – Book 4
The time is now for Canada's appraisers to develop an ESG valuation strategy
By Rob Purdy, P. App., AACI, Vice President, Colliers Canada's Valuation and Advisory Services Group While chatting recently with the owner of several properties occupied by a Canadian grocery company, the topic of ESG came up. The thrust of the…...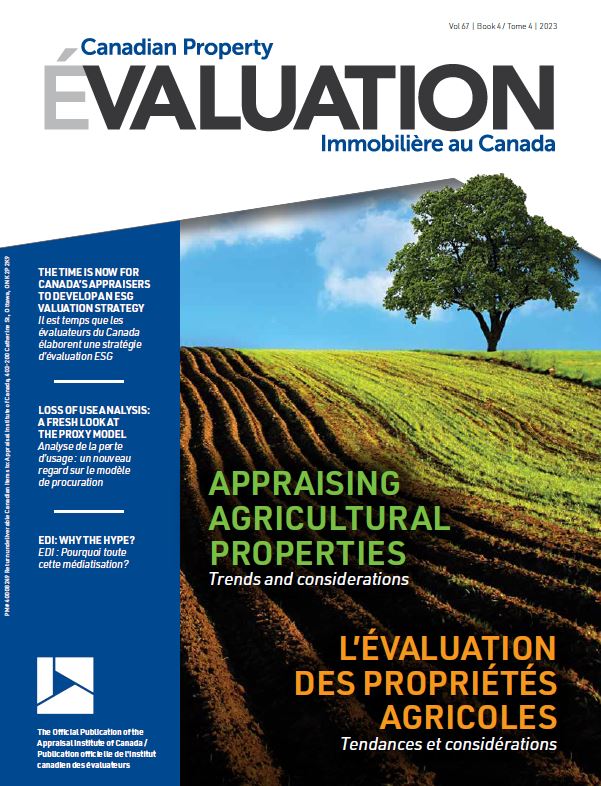 2023 – Volume 67 – Book 4
Equity, diversity, and inclusion (EDI): Why the hype?
By Shafana Mitha, CCIP, MBA, CPA-CMA Principal, aKollage Consulting Inc. Organizations are making Equity, Diversity, and Inclusion (EDI) a priority by investing in their most important resource: their workforce. After many organizations have spent decades on this focus, it's now evident…...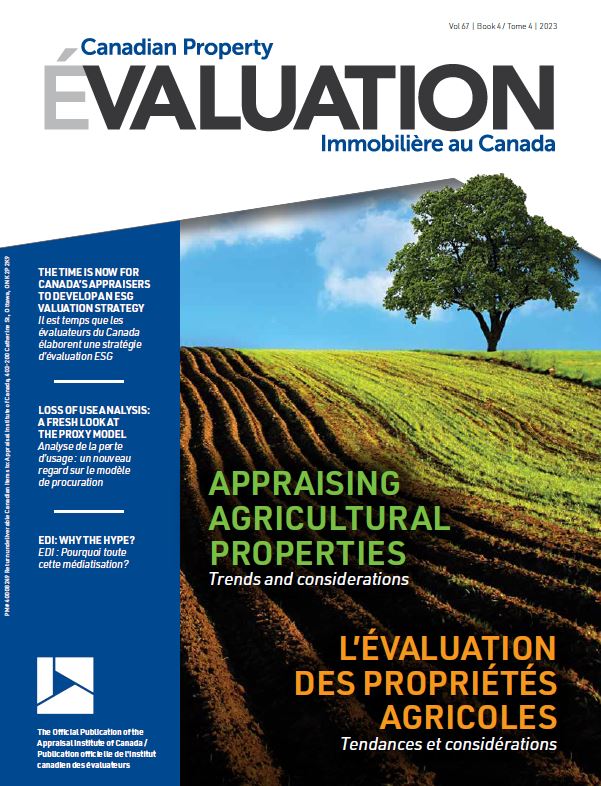 2023 – Volume 67 – Book 4
Trends and considerations for appraising agricultural properties
By Brandon Wilcox, P. App., AACI, S.W. Irvine & Associates; and Kim Passmore, P. App., AACI, S.W. Irvine & Associates Appraising farms, like any other asset class, requires a certain level of competence from a Professional Appraiser (P. App.). A…...