Wednesday March 21, 2018
AIC-NL Member Todd Pickett, AACI, P.App featured in CPV magazine Volume 62, Book 1 2018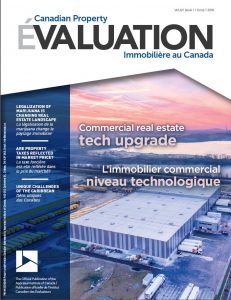 "Since 2012, Todd has been employed ias the Land Coordinator – Private Land on the Lower Churchill Project, a multi-billion dollar project that includes an 824 megawatt (MW) hydroelectricity facility at Muskrat Falls on the lower Churchill River in Labrador, and 1,600 kilometres of new construction line extending from the existing upper Churchill Falls facility on the island of Newfoundland's Avalon Peninsula (collectively called the Muskrat Falls Project). A second undeveloped hydro project exists further upstream on the Churchill River at Gull Island.
The hydroelectric potential of Muskrat Falls and Gull Island make Labrador's Churchill River one of the best undeveloped hydroelectric sources in North America. Together, they have a combined capacity of more than 3,000 megawatts, will be able to provide 16.7 terawatt hours of electricity per year, and will reduce greenhouse gas emissions equivalent to taking 3.2 million vehicles off the road each year."
AIC interviewed Todd about this project, and the resulting article can be found here: A Professional Appraiser's Perspective: On appraising for a mega project.
Wednesday March 14, 2018
Test Post
In West Philadelphia, born an raised, on a playground it where I spent most of my days. Chilling out, maxing and relaxing all good and all shooting some bball outside of the school, when a couple of guys, who were up to no good, started making trouble 'round my neighbourhood.