Vice Chair: Wayne Scanlon, CRA, P.App
Secretary/Treasurer:  Meegan Scanlon, Candidate Member
Assistant Treasurer:  Matthew Browning, Candidate Member
Next Event | Chapter Meeting | Thursday October 17, 2019
.
HURONIA CHAPTER
AIC – ONTARIO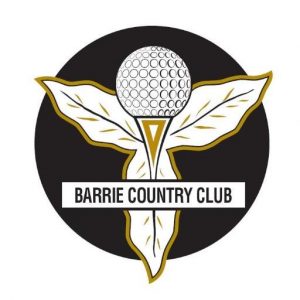 BARRIE COUNTRY CLUB
635 St. Vincent Street
Barrie, ON L4M 4V1
(705) 728-4802
REGISTRATION Opens at: 5:00 p.m.
DINNER at 5:45 pm
Dinner and Meeting- NO COST  (Chapter Members only)
***Non-Chapter Members $50.00***
(Please Note: if you register and do not attend you will be invoiced
$45.00 as the chapter is billed for all meals ordered)
***EXACT CASH OR CHEQUE ONLY***
MEETING AGENDA
5:00 p.m. – Registration Opens
5:45 p.m. – Dinner   
BBQ followed by Dessert and Tea / Coffee
6:45 – 9:00 p.m.
Speakers:
Peninsula – HR and Health and Safety advisors for small businesses
Learn why your approach to HR and health & safety is so important to your success.
Understand why staff contracts and flexible company handbooks keep you in control of your business.

Discover the recent changes to Ontario's Employment Standard Act, including the repeal to Bill 148. (Bill 47)

Learn how to keep your workplace compliant with Ontario's Occupational Health & Safety Act (OHSA).

Gain knowledge about the latest policies for 2019 and beyond including cannabis in the workplace.

Master ways to win back your time, boost staff productivity and achieve business growth.
3 CPD Credits will be awarded for this meeting
CLICK HERE FOR ATTENDANCE FORM
If interested in attending the Huronia Chapter Meeting please send information to
by Noon on Friday October 11, 2019. 
Indicate your full name and chapter.