London
Chapter Chair: Aryn Visscher, CRA, P.App
Vice Chair: Jason Otto AACI, P.App
Secretary: Tracey Davies CRA, P.App
Treasurer: Dan Laven AACI, P.App
Next Event | Tuesday June 14, 2022 | 10:30-11:30
Topic: Litigation Preparation
Date: Tuesday June 14, 2022
Time: 10:30AM- 11:30AM EDT
Cost: Free 
CPD Credit(s): This Meeting is anticipated to earn 1 CPD credit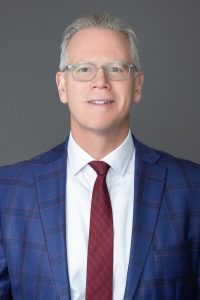 Paul Scargall, Expropriation Lawyer
Partner at Scargall Owen-King LLP
Paul has been an expropriation lawyer for over 30 years. His practice has provided him with insights from all perspectives; in fact, he has even been expropriated personally – twice.
Paul successfully acts as legal counsel for landowners, local municipalities, cities and regional governments throughout the Greater Toronto Area and across Ontario. He works to resolve real estate acquisitions/expropriations, infrastructure projects and development issues of all complexities. Paul's appearances before the Ontario Municipal Board/Local Planning Appeal Tribunal have involved issues concerning hydro lines, pipelines, rural road widenings, major infrastructure projects and most highway initiatives in Ontario. Such highway projects include Highways 7, 11, 26, 400, 401, 404, 410, 427, 407 and the QEW, and as well as major regional road projects where Paul acted for impacted landowners.
Regularly consulted by other solicitors throughout Canada and the U.S. for focused advice on real estate, expropriation law and other matters, Paul is recognized for his achievement in alternative dispute resolution. He has been appointed as an independent arbitrator to determine real estate issues by both government and the private sector.
Paul is a member of the Canadian and Ontario Bar Associations, the Advocates' Society and the International Municipal Lawyers Association, and is one of the first Canadian members of The Compulsory Purchase Association. On July 1, 2019, Paul was appointed a member of Trent University's established Trent Lands Committee. On October 4, 2019 Paul was sworn in as Honorary Consul for the Republic of San Marino.
Paul has been an instructor for the Ontario Bar Admission courses and the Advocates' Society and has appeared as an instructor/lecturer before several professional organizations on various matters, including examination and cross-examination and dealing with expert witnesses. A Past Director and Past President of the Ontario Expropriation Association, a Past Director of the Children's Aid Society Foundation of York Region and a prior Director and Vice-Chair of the Toronto Parking Authority Board, Paul was also appointed as a Deputy Judge for the Provincial Court, Civil Division in 1999.
Calling upon his decades of professional practice and his continuing legal teaching, Paul provides informed, rational advice and effective representation. He and the team he leads at SOK are focused on finding creative, cost-effective solutions for their clients.