UNITE TO IGNITE 2019: AIC ONTARIO CONFERENCE
Hotel Information | Blue Mountain Resort | Thursday Night Booked Full**
Blue Mountain Resort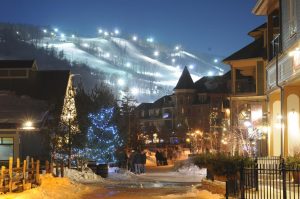 108 Jozo Weider Blvd., Blue Mountain, ON N4L1B5 Canada (CAN)
Blue Mountain is an alpine ski resort in Ontario, Canada, just northwest of Collingwood.
It is situated on a section of the Niagara Escarpment about 1 km from Nottawasaga Bay, and is a major destination for skiers from southern Ontario.
The local area forms the newly incorporated town of The Blue Mountains, Ontario. 
Thursday Night Booked Full**
BLOCK PRICING CODE: GB00000213
*Book before March 26, 2019 to utilise Block pricing!
Below lists the prices for the Block we have held:

CLICK HERE FOR RESERVATION BOOKING INFORMATION