Vice Chair: Cindy Jokhu-Bhoodwah AACI, P.App
Secretary: Jerald Greenidge AACI, P.App
Treasurer: Oscar Chan, Candidate Member
Next Event | Annual General Meeting | Thursday January 23, 2020
TORONTO CHAPTER
APPRAISAL INSTITUTE OF CANADA-ONTARIO
NOTICE OF ANNUAL GENERAL MEETING (AGM)
Date: Thursday, January 23, 2020
Time: Registration 3:30 pm – 4:30 pm
Start Time: 4:30 pm Sharp
Cost: Free for Toronto Chapter Members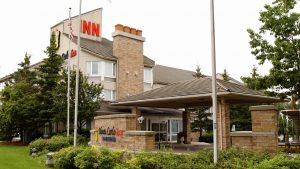 Location: Monte Carlo Inn
7255 Warden Avenue 
(N/E corner with Denison Street)
Markham, Ontario, L3R 1B4
Food & Non-Alcoholic Beverages Provided
Cash Bar
GUESTS & Non-Registered Members $40.00
(Exact change/ or cheques are much appreciated)
Pre – Registered Guests Only
Three (3) Continuing Professional Development (CPD) CREDITS Anticipated
_________________________________________________
Elections for the Toronto Chapter Executive Committee will be held at the AGM.  The upcoming 2020 Executive Committee will comprise of four members.  The following positions are up for election:
Chair – Must be a designated member
Secretary – May be a candidate member
Treasurer – May be a candidate member 
If more than one nomination is received for each of the available positions, an election will be held at the AGM, with the election determined by a secret ballot of the members present and entitled to vote. Please feel free to contact any of the current chapter executive members to discuss time commitment and responsibilities.  Everyone applying should be prepared to make a two-minute presentation at the meeting, outlining their objectives.  Nomination forms will be available for download on the AIC Canada website, under the Toronto Chapter subsection. 
The Nominations Chair Wayne Crawford must receive nominations, along with the consent of the nominee in writing.  These can be emailed to by January 20, 2020.  Nominations will also be taken from the floor during the AGM.
~~~~~~~~~~~~~~~~~~~~~~~~~~~~~~~~~~~~~~~~~~~~~~~~~
Agenda
Presentation: 4:45 pm to 5:45 pm
Presenter – Dr. Avis Devine, Associate Professor, Brookfield Centre in Real Estate & Infrastructure.
Dr. Devine's research interests include Sustainable and Energy Efficient Real Estate, Commercial Real Estate, Multifamily Housing, and Emerging Markets. Her body of research largely focuses on the financial impacts of sustainability and energy efficiency on real estate.  Her research garners much industry support and has won several research awards, most recently including the 2017 Nick Tyrrell Research Prize in Real Estate Investment.  Avis' work has been featured in The Globe and Mail, The Financial Post, The Business Mirror, Commercial Property Executive, and Business in Vancouver, among others.
Dinner: 5:45 pm to 6:45 pm
Chapter Updates & AGM: 7:00 pm to 8:00 pm
Year-end chapter summary including directions for the Chapter, Chair report, and elections. 
AIC National & Provincial Updates: 8:00 pm to 9:00 pm
Meeting Adjourns: 9:00 pm
Please RSVP directly to before 12:00 pm Monday, January 20, 2020.  Please indicate if you require a vegetarian meal.
Thank you and we look forward to seeing you
January 2018 - Message to Members
We would like to thank the past executives for your work and dedication.  Following the 2018 Annual General Meeting held on January 18 2018, the Appraisal Institute of Canada, Toronto Chapter would like to introduce the newly appointed chapter executives:
Chapter Chair – Peter Aziz AACI
Vice Chair – Beth Marshall CRA
Secretary – Jerald Greenidge
Treasurer – Oscar Chan

Just a reminder for those who were not able to attend the AGM, membership dues for the 2018/2019 fiscal year will be waived.
You are invited to submit any related appraisal, real estate or economic articles or discussion papers for publishing online.
We look forward to meeting our fellow members at the upcoming 2018 Toronto Conference!
Apply for: Toronto Chapter Scholarship
TORONTO CHAPTER OF THE APPRAISAL INSTITUTE OF CANADA
MEMORIAL EDUCATION TRUSTS
William J. Salvona Scholarship Award
William (Bill) J. Salvona, AACI, P.App, Fellow 1943-2001
Place of Birth: Leith, Scotland
Bill Salvona's appraisal career began in 1966, as a trainee under Harold Frost, Chief Appraiser, Canada Trust Corporation in Toronto. After honing his skills in the public sector, Bill went into private practice during the late 1960's and worked with Manny Constam & Associates until 1982. He joined Lincoln North & Company in 1982, and became President in 1991. Towards the end of his career Bill joined Robson, McLean & Associates then Royal LePage's commercial appraisal
division until his semi-retirement in Brockville in 1999.
Bill was granted his AACI designation on May 27, 1975, and was awarded a Fellowship on August 13, 1997, for his years of meritorious service to the AIC at the National level. Bill gave generously of his time and spent almost 25 years serving the Toronto Chapter and the National membership. He was first elected to the Toronto Chapter Executive Committee in 1970.
He became Chair in 1975, and served as Treasurer in 1977. The next 15 years were spent as Director on the National Board of the AIC. Bill served as the Admissions Chair in 1992, and was Chair of the Ethics Committee for several years. Many would not view this as a joyous position, but Bill loved it. Bill believed that you could not be a professional appraiser or an honourable person without ethics.
Bill has been described as being a quiet voice who toiled in the background and dedicated his professional life to the betterment of the appraisal profession. Bill was the champion of the individual and was intolerant of injustice and unethical behaviour. This education trust has been created to honour this man's service to Toronto Chapter members and the membership as a whole.
MEMORIAL EDUCATION TRUSTS
Connie Van Rooy Scholarship Award
Connie Van Rooy, AACI, P.App, Fellow 1925-2005
Place of Birth: Province of Bradant, Holland
Connie Van Rooy emigrated to Canada in 1954 and settled in Hamilton working as an insurance adjuster. Connie and her husband, Ad, moved to Toronto in 1963, where she was introduced to real estate appraising by Manny Constam. From 1973-1981, Connie worked as an appraiser with the Ministry of Housing; and, after years of study and hands-on experience was granted her AACI designation on August 18, 1975. From 1981 until her retirement in 1999, Connie worked in private practice with her long time friends Rita Boyle, AACI; and, Valarie Ackland, CRA.
Connie was an active participant in the governance of the appraisal profession serving on the Toronto Chapter Executive Committee; and, ultimately became the Chapter's first female Chair in 1981. Connie also served as a Provincial Director with the Ontario Association AIC from 1985-1989.
Connie's greatest contribution to the AIC was her assistance to countless candidates in the preparation of their Demonstration Appraisal Reports. She unselfishly spent her personal time educating candidates with real world and hypothetical examples of appraisal.
Scholarship Bursary Program
This Scholarship Bursary Program is designed to assist students entering or continuing their postsecondary education at a Canadian University in areas of appraisal and valuation. The Bill Salvona and Connie Van Rooy Memorial Education Trusts have been created to assist Candidate members, children, and grandchildren of current and retired Toronto Chapter members. The Appraisal Institute of Canada has academic requirements for accreditation and requires the candidate to complete a prescribed course of studies. Persons wishing to enter the accreditation program or those already enrolled in it will be eligible to apply for the Scholarship Bursary.
• Scholarships will be awarded on the basis of academic achievement.
• Bursaries will be awarded on the basis of financial need.
The trustee will award a maximum of $1,000, per academic year (September-August) per student. It is the responsibility of the student to submit proof of enrollment for each semester of the academic year to the Trust Committee. Funds will not be advanced without this information.
Funds will be distributed as follows:
• $500.00 at enrollment
• $500.00 at the start of the 2nd. semester of the academic year
Application forms are available on the Toronto Chapter page of the AIC website:
https://www.aicanada.ca/province-ontario/ontario/chapters/chapter-events/
It is the student's responsibility to compete and mail the application directly to:
Attention: Toronto Chapter Chair
Appraisal Institute of Canada – Ontario
104-5407 Eglinton Ave West
Toronto Ontario
M9C 5K6
For application forms and a downloadable version of this information, please click here.